This is 99Bitcoin's weekly round up with the most important news of the past week.

NFC technology could let users use smartphones to pay with Bitcoin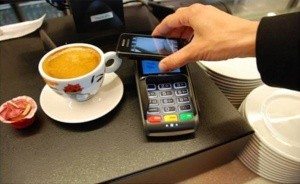 OneBit is on the verge of achieving a holy grail of sorts in regards to Bitcoin payments. The company is developing atechnology that will use Near Field Communication (NFC) to conduct Bitcoin transfers.
Consumers may soon be able to use their smartphones to make direct payments with cryptocurrency.
Full article on 99Bitcoins.com
Bitcoin growing 25% faster than the internet in its early years
The growth of Bitcoin in terms of investment is outpacing that of the early stage internet by almost 25%, according to the latest figures.
Venture capitalist investment in Bitcoin startups is projected to be $786m (£506m) in 2015, compared with $639m in internet companies in 1996.
Coinbase CEO claims Bitcoin will replace US dollar as world reserve currency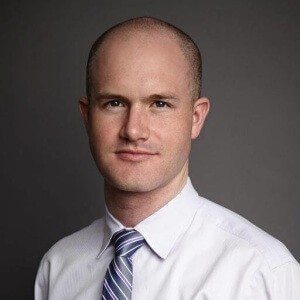 Bitcoin has emerged as perhaps the next big deal. The peer-to-peer digital currency is now one of the world's fastest growing investment markets for venture capital and offers a clear alternative to traditional government-backed currencies at a time when governments' abilities to manage their finances are coming into question.
But Coinbase CEO Brian Armstrong now argues that Bitcoin will actually replace the US dollar as the world's reserve currency.
Full article on 99Bitcoins.com
Hacking Team's RCSAndroid poses threat to Bitcoin users
A few weeks ago, lots of information regarding Hacking Team and their software was leaked on the internet after the collective got hacked themselves. It was only a matter of time until the floodgates were opened in terms of versions of these pieces of software appearing all around the world. Android users need to beware, as advanced spyware for this mobile OS is now publicly available.
Hacking Team's malware suite for the Android operating system offers many tricks for people with malicious intentions. Not only is it possible to infect Android devices regardless of which version of OS they are running, but it appears as if not one single form of information is safe from harm.
Wall Street's 'Queen of Commodities': "Bitcoin tech is the future"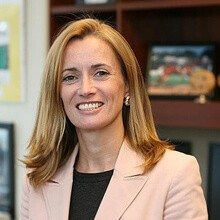 Blythe Masters has jumped up onto the Bitcoin bandwagon, or at least the Bitcoin tech bandwagon. Recent weeks have seen an outpouring of interest and commendations for Bitcoin's blockchain technology, and financial leaders who once wrote cryptocurrency off entirely now believe digital money holds the key to a technological revolution that could reshape the entire finance industry.
Masters, once called the 'queen of commodities' on Wall Street, now argues that Bitcoin could reshape the way markets operate.
Full article on 99Bitcoins.com
Homeland Security using Trezor hardware Bitcoin wallets?
According to a recent account by a member of the BitcoinTalk community, it appears that certain members of the Federal government have a much deeper understanding of Bitcoin than previously thought. The poster says that during a raid, the government knew to seize unused Trezor wallets and transfer seized bitcoins to their own Bitcoin wallets.
Hardware wallets, when used correctly, are a highly recommended way to store Bitcoins. Understanding how to keep Bitcoins secure is a fundamental problem that any new user will face.
A Bitcoin article from 2013 might be the downfall of this Russian site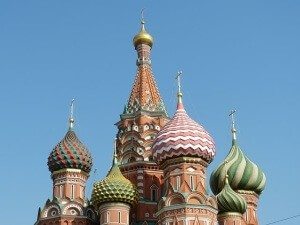 Russian news site 'Zuckerberg Pozvonit' has been ordered by the Kremlin's media watchdog Roskomnadzor to delete or edit a Bitcoin-related article published in 2013 or it will have to face harsh consequences.
The executive body issued the warning on Tuesday (28th), giving the website three days to act. If the owners of 'Zuckerberg Pozvonit' (which can be translated to "Zuckerberg Calling") refuse to take action, then Roskomnadzor will block all access to the tech news platform.
Full article on 99Bitcoins.com
$800 million to be invested in Bitcoin this year
Recent figures reveal that Bitcoin has grown 25% faster than the internet did in its early stages and investment in the digital currency is set to reach $800 million this year.
International Business Times UK explore data compiled by PricewaterHouseCoopers and CoinDesk which highlighted that Bitcoin investment will double year on year from 2014, and this figure includes the $116 million raised by cryptocurrency startup 21 Inc.
Source: TreasuryInsider.com
'My Dirty Little Bitcoin Secrets' hits #1 on Amazon, gets massive media coverage

On May 18th we launched our ebook "My Dirty Little Bitcoin Secrets". After a successful launch and repeated requests, we've decided to make the book also available as a Kindle version on Amazon.com.
What happened next was pretty mind-blowing. The book made it to the #1 bestseller on two different categories for a short period of time.
Full article on 99Bitcoins.com
Benjamin Lawsky: 'I'm doing no work in the digital currency space'
The former superintendent of the New York Department of Financial Services (NYDFS) and the creator of the much maligned BitLicense revealed this week that he's not working in the digital currency space.
"I'm doing no work in the digital currency space," said Benjamin Lawsky at the America Banker Conference in New York City.
Source: BitcoinMagazine.com
Former Obama official: Bitcoin could change governance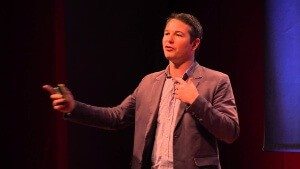 Brian Forde, who previously served as the senior advisor at the White House Office of Science and Technology Policy, recently came on record claiming that Bitcoin technology could become a cornerstone of governance and public policy.
Forde no longer works for the White House and is now the Massachusetts Institute of Technology's (MIT) director of digital currencies, but his views are still widely respected in government circles.
Full article on 99Bitcoins.com
Drunk British man hailed as saviour after spending £300 on pizzas for strangers in America
A drunk British man is being hailed as a saviour after spending more than £300 ordering pizza for complete strangers in the US. Daniel Sobey-Harker, 27, from London, posted to the social media site Reddit offering to buy a pizza for someone in the US.
But instead of purchasing just one pie as he had originally intended the Londoner ended up buying 30 pizzas for strangers.
Next era of Bitcoin technology: The Ethereum platform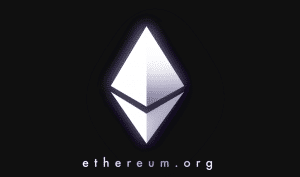 Ethereum has revealed that their eponymous product is the most popular among companies seeking to establish their own blockchain apps for the next decade or so, the company communications officer said.
The platform's developers announced on the 22nd of July that they would be soon launching the full version of the popular not-for-profit product. The Ethereum team announced the public launch of the first version of the platform on Wednesday (30th).
Full article on 99Bitcoins.com
Fold will let you spend Bitcoin at Target & Whole Foods soon
Creating a people for the everyday consumer to start spending Bitcoin on a daily basis is not an easy task.  Such efforts will always start out in a very localised market and Fold is one of the few applications managing to use Bitcoin to pay at a major store – Starbucks.  Now Fold is looking to expand their business imminently in the US.
Bitcoin enthusiasts in the United States and Hong Kong rejoiced at the news when Fold announced it would be possible to spend BTC at any Starbucks location accepting USD currency.
Banking giants who support Bitcoin technology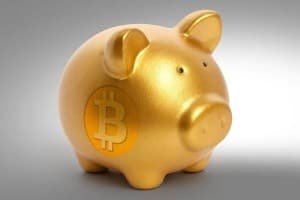 Since its creation six years ago, Bitcoin and its parent-technology blockchain have enjoyed favor among many industry players throughout the world.
On the other side, its biggest opponents have been the traditional financial institutions who view it as a threat. Despite this attitude towards cryptocurrency, many of the recent actions taken by these institutions indicate a changing attitude, potentially fueled by how much the blockchain can improve the banks' current closed databases.
Full article on 99Bitcoins.com
Overstock.com and FNY Capital conclude $5 million cryptobond deal
Overstock.com announced the sale of a $5 million digital security in the form of a cryptobond to FNY Managed Accounts LLC ("First New York"), an affiliate of FNY Capital.
The sale is intended to serve as an additional proof-of-concept of the safety and efficiency of exchanging financial instruments via a cryptographically secured, public ledger.
Data shows Bitcoin malware potentially on the decline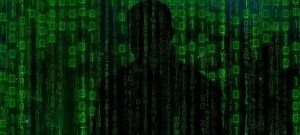 One of the biggest challenges still affecting Bitcoin, and especially its adoption, is the variety of related malware and other types of scams. Even relatively benign malware programs that steal computing power, rather than actual BTC, tarnish the reputation of Bitcoin.
Data compiled by digital security firm Kaspersky Lab, however, suggests that the amount of Bitcoin malware declined in the second quarter of 2015. The information also shows that cryptocurrency could in fact be safer than traditional banking.
Full article on 99Bitcoins.com
Rand Paul staffer estimates campaign raised $33,000 in BTC by mid-June
Rand Paul made headlines back in April by becoming the first major US Presidential candidate to accept bitcoins for campaign contributions. A staffer for the campaign told us that it was a success and estimated that the campaign had raised "about" $33,000 through Bitcoin donations alone "about a week" before the June 30th reporting deadline.
Far from an official number, the Staffer immediately asked that we not quote the campaign on that figure, which was admittedly only a rough estimate based on his memory of the last time he checked the numbers.
Former CEO of Mt. Gox Mark Karpeles arrested in Tokyo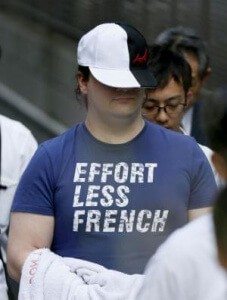 We recently published an article informing our readers that the Tokyo Police was about to charge Mark Karpeles, the former CEO of the fallen Bitcoin exchange Mt. Gox. Following this announcement, the authorities arrested the 30-year-old entrepreneur this Saturday (1st), around six in the morning (Tokyo time).
Police officials are claiming that the CEO knows what happened to the Bitcoins reportedly lost before the collapse of Mt. Gox and they plan on finding out.
Full article on 99Bitcoins.com
Some believe Shemitah foretells a Bitcoin price increase this fall
2015 is a Shemitah year leading many analysts to claim the remainder of the year could hold great volatility in the political and economic arenas. Shemitah predictions entail major implications for the future Bitcoin price, with some claiming $2 million Bitcoin due to the dislocations.
In a recent video, "SHEMITAH EXPOSED: Financial Crisis Planned For September 2015", Dollar Vigilante Editor-in-Chief Jeff Berwick predicts major dislocations as early as this fall. These, according to the founder of Canadian financial website Stockhouse, could have major implications for the Bitcoin price.
Earn Bitcoin by sharing your bandwidth


Since its creation, Bitcoin has been infiltrating the financial world on more then one level. However, we are still far from total adoption, as the ideal would be for Bitcoin to be just another currency we use in our normal financial dealings. But a new project, called BitMesh, wants to turn this ideal into reality.
BitMesh is already being called the 'Uber of internet service providers'. It can be described as a decentralized platform that allows people to use basic devices to share their internet connection. In this case, the platform encourages users to share their internet bandwidth in exchange for BTC.
Full article on 99Bitcoins.com
Microsoft Bing rewards now includes Bitcoin contest
Your internet searches can earn you Bitcoins. How? All you have to do is search for any webpage on Microsoft's Bing search engine instead of typing the URL into the browser's address bar. However, there is a catch. It works only in Bing Rewards supported regions.
In a recent development, Microsoft has entered into a partnership with Tango Card for the company's Bing Rewards program. With this program, Bing search engine users can redeem their Bing points for Bitcoin.
Microsoft and MIT explore use of blockchain technology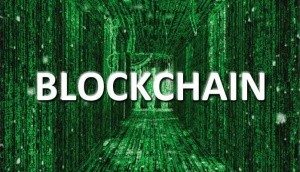 The many ways in which the blockchain technology can be used for social good was the topic of a recent event held in New York. Among other, the group of speakers included John Paul Farmer, director of technology and civic innovation at Microsoft, and Brian Forde, director of digital currency at MIT MediaBI Lab and former technology adviser to the White House.
Some of the other speakers were CEO of OneName Ryan Shea, as well as Chelsea Barabas, Ann Sim and Peter Kirby.
Full article on 99Bitcoins.com
Bitcoin trader has cash 'wrongly' seized by police
A trader in the digital currency Bitcoin has told how he had thousands of pounds of cash seized under legislation usually used to target drug dealers.
Max Flores, 27, was told by his bank that his account had been frozen while they investigated an issue. He was subsequently told his account was being closed and asked to come and collect his money at a specific time and date.