We recently published an article informing our readers that the Tokyo Police was about to charge Mark Karpeles, the former CEO of the fallen Bitcoin exchange Mt. Gox. Following this announcement, the authorities arrested the 30-year-old entrepreneur this Saturday (1st), around six in the morning (Tokyo time).
Police officials are claiming that the CEO knows what happened to the Bitcoins reportedly lost before the collapse of Mt. Gox and they plan on finding out.
Mt. Gox was once the largest Bitcoin exchange in the world in terms of volume, but it collapsed last year. According to the company's management, hackers had inflated their system due to poor security, stealing 850,000 BTC, which is almost seven percent of all the Bitcoins in existence.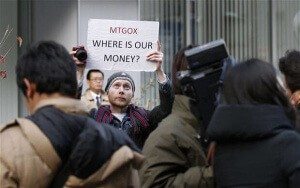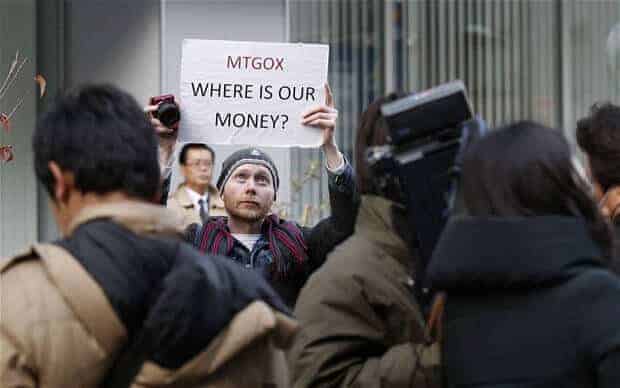 Later on in February of last year, the company filed for bankruptcy making their investors and clients extremely angry. The bankruptcy process and the Bitcoin that mysteriously disappeared led to many protests and sit-ins outside the main office of Mt. Gox in Tokyo.
However, one month later, the company said they had recovered almost 200,000 BTC from an old digital wallet created in 2011. This event reduced the number of missing Bitcoins to 650,000, approximately $183 million at current rates.
Reports emerged on Saturday (1st) saying that Karpeles was going to be arrested, which led the suspect to send a message to The Wall Street Journal claiming the allegations were false. He informed the paper that he planned on denying the charges completely.
Speaking to a local news outlet, Karpeles' attorney said his client has done nothing illegal. However, after the arrest, his attorney was not available to make any further comments.
The main accusation against Karpeles is that he accessed the exchange's computer and falsified data to change the company's outstanding balance, making it appear that $1 million dollars had been added to his account.
However, Karpeles has not been charged with anything yet and is only being detained by the Tokyo police at the moment. According to the Japanese law, he can be detained for 23 days without possibility of bail or formal charge.
Currently, the company is undergoing a liquidation process and court appointed Payward Inc, another Bitcoin exchange, is helping the authorities with the related paperwork, eventually helping them to crack the case. Payward Inc has refused to make any comment regarding the accusations against Karpeles.
The Wall Street Journal reports that after the bankruptcy process kicked-off, the CEO moved out from his luxury residence in Tokyo and moved in to a much simpler location with lower rent. In correspondence with the media, Karpeles said he loved "the simple life of a developer."
On Reddit many haters are taking their frustration out by celebrating his detention and making memes about it. You can watch the video of the arrest made by local Japanese news channel here.