On May 18th we launched our ebook "My Dirty Little Bitcoin Secrets". After a successful launch and repeated requests, we've decided to make the book also available as a Kindle version on Amazon.com.
What happened next was pretty mind-blowing.
The book made it to the #1 bestseller on two different categories for a short period of time.


The two categories were 'Digital Currencies' and 'Money and Monetary Policy'. Of course, we were very happy with the success and would have been satisfied if it all ended there.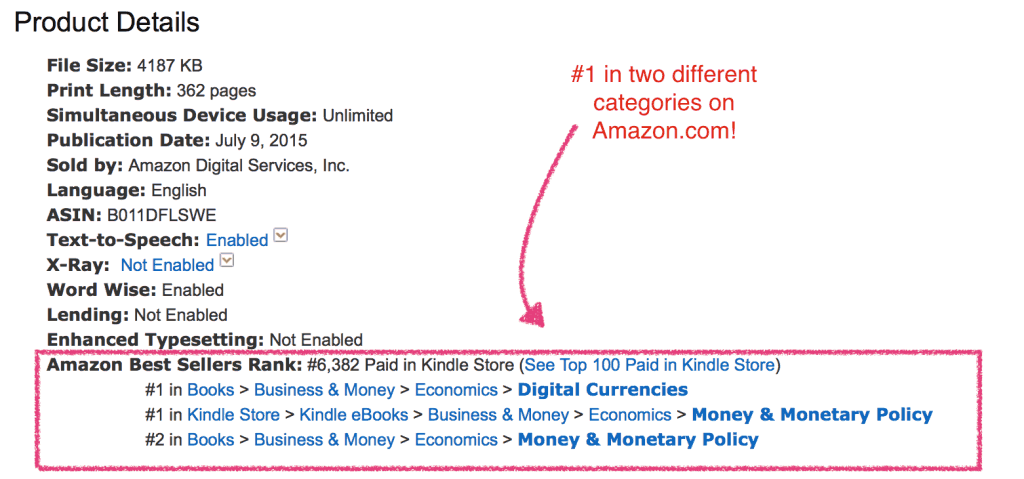 But apparently the story continues.
[tweet_box design="default"]Over 150 different news outlets from around the US caught up on "My Dirty Little Bitcoin Secrets" success story and gave it MASSIVE coverage.[/tweet_box]
Here are just some of the newspapers and TV channels that covered the story:
[show-logos orderby='title' category='0′ activeurl='new_nofollow' style='normal' interface='grid' tooltip='false' description='false' limit='0′ filter='false' ]
This is all very flattering, but the real reason for this post is to thank all of our readers and subscribers for their ongoing support. We couldn't have done it without you, and the feedback and emails we're getting on the book are what keeps us going.
In order to celebrate this awesome achievement we are now selling the book for a limited time at a 25% discount here on the site – all of the details can be found here.
On a personal note, this has been quite a journey for me since I started out this site on April 2013, and it's things like this that make it all worth while. I am looking forward to continue building 99Bitcoins and making it the best available Bitcoin education resource possible.