The Skandinaviska Enskilda Banken AB (SEB AB), widely known as the largest Nordic trader of foreign currencies, is rejecting every request to set up accounts related to Bitcoin management and trading. The institution fears the cryptocurrency held by clients might be used or linked to criminal activities.
The Sweden-based bank, whose headquarters are located in Stockholm, explains this decision with the "large uncertainties" regarding Bitcoin's status.
"Given the rules we have established for ourselves and rules that authorities have set up to prevent money laundering, we have currently made the decision that we cannot offer transactions, accounts or currency exchange in Bitcoin", Johan Andersson, chief risk officer at SEB AB, told Bloomberg.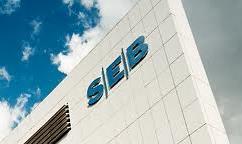 "We have received requests from companies that want to open accounts to manage Bitcoin" and "we have so far declined" these requests, Andersson said. "When we make decisions regarding corporate customers, we need to understand the business, there needs to be a sustainable business plan and routines for following money laundering rules", he added.
Coincidence or not, the decision was made public after Charlie Shrem's arrest. The former CEO of the cryptocurrency exchange BitInstant and also a former member of the Bitcoin Foundation is being charged with money laundering and other crimes connected to the Silk Road case.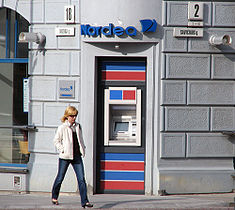 The beginning of this week was tainted by more anti-Bitcoin warnings issued both by Sweden's government, which is planning to regulate BTC as an asset, and by the European Banking Authority.
Scandinavia's biggest bank, Nordea Bank AB, is also warning its clients against investing in digital money.
Erik Durhan, a spokesman for Nordea, described cryptocurrency as "an experimental digital currency" that "is not subject to regulation and monitoring like traditional payment systems". That is why the bank is "advising its customers of the risks connected to Bitcoin".