BitInstant's CEO, who was recently arrested on charges of money laundering connected to the Silk Road bust, was released this Tuesday (28) after paying a $1 million bond, the value defined by the judge after Charlie Shrem's first appearance in court.
In the meantime, the suspect announced he was resigning from the Bitcoin Foundation's board of directors, where he was vice chairman. The organization issued a statement, where it condemns all illegal activities related to Bitcoin and the community and also "values transparency, accountability and a high level of responsibility".
While Charlie has contributed a great deal of personal effort and resources to enhance the adoption of Bitcoin worldwide, a prolonged legal dispute would inevitably detract from advancing that core mission.

Therefore, in order to focus on his pending trial, it has been mutually decided that Charlie Shrem resign from the Board of Directors, effective immediately. The Board accepted that resignation today.
The statement also adds that, after the controversial case, the foundation needs to remain focused on its "core mission to standardize, protect, and promote the Bitcoin core protocol" from now on.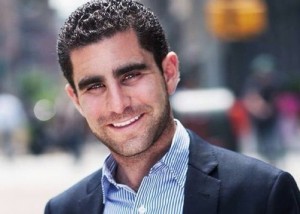 Shrem, who was arrested on Sunday (26) at the JFK airport, in New York, is a free man for now, despite the strong opposition from Assistant US attorney Serrin Turner, who claims the former CEO has a strong incentive to flee and all the necessary resources.
The entrepreneur will be confined to his parents' home in Brooklyn while he awaits for the trial, according to The Daily Mail.
His lawyer, Keith Miller, quoted by Coindesk, guarantees the official complaint contains "simply allegations" and that, obviously, Shrem is presumed innocent until proven otherwise.
The experts believe this event won't have any visible effects on Bitcoin's health. Still, the opinion regarding this case is divided, with some people claiming Shrem is a martyr and some others hoping that the crimes of two isolated individuals won't reflect poorly on the whole community.