After the first signs of rupture, Russia decided to definitively break all connections with the world of cryptocurrency. From now on, the use of Bitcoin and all other altcoins is forbidden in the country, according to a new ruling released by the national Prosecutor General's Office.
The office recently held a meeting with the Central Bank, Federal Security Service and Interior Ministry regarding the status of digital money in Russia. The authorities concluded that all cryptocurrencies-related activities carry the risk of violating citizens' property rights and therefore cannot be used in Russia.
"The monitoring of the use of virtual currencies shows an increasing interest in them, including for the purpose of money laundering, profit obtained through illegal means", said a statement released by the Prosecutor General's Office, quoted by the news agency ITAR-TASS.
The document adds that "Russia's official currency is the ruble. The introduction of other types of currencies and the issue of money surrogates are banned", which means Bitcoin and all altcoins – more than 150 by now – cannot be used by Russian citizens or corporations in the country.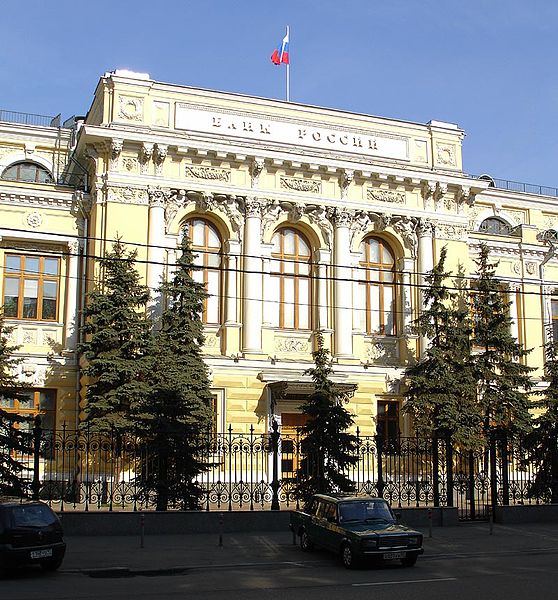 The representatives from the authorities present at the meeting also used their time together to outline techniques designed to prevent the use of digital money in Russia. These measures follow the warning issued last month by Russia's Central Bank, regarding the possible connections between cryptocurrency users and gangs involved in money laundering and terrorist financing.
At the time, the central bank also issued a statement stating that virtual currencies, which carry "a high risk in devaluation", are illegal under Article 27 of the federal law.
According to the authority, the Russians using the anonymous digital coins may, either intentionally or not, become involved "in illegal activity such as the legalization (laundering) of criminal gains and financing terrorism".
Images from Wikimedia