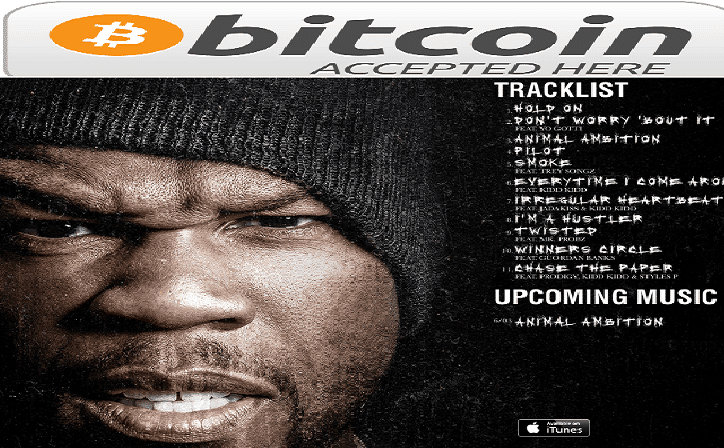 Breaking News – 50 Cent accepting bitcoins for latest Album, June 9, 2014! Bitcoin has broken another barrier by knocking a wall in the entertainment industry; music to be specific. The popular rapper and music mogul 50 Cent has announced last week that his company will accept bitcoin for his latest album 'Animal Ambition'. According to the coindesk report,  the rapper's fan will be able to purchase the newly release album or singles from the album from his Shopify store. BitPay, the Atlanta based bitcoin processing company is responsible for processing the bitcoin transactions. BitPay CEO and Executive Chairman Tony Gallippi welcomed 50 Cent to the bitcoin family by putting out a statement saying: "We are excited to see high profile independent artists use bitcoin and 50 Cent's trail as an innovator is outstanding.,"

50 Cent Accepting Bitcoins for New Album
50 Cents opened a Reddit Q&A a few days ago with the title "It's 50 Cent. Ask me anything." This Q&A session was dedicated to the new album and his embarrassment of the new technology. The rapper wrote Stay with times; technology is what's changing the business, gotta get with it. I take money no matter if its [sic] coins or dollars." 50 Cent accepting bitcoins for his album is just the beginning! We expect others in the entertainment industry to follow suit. Are you paying attention Jay-Z?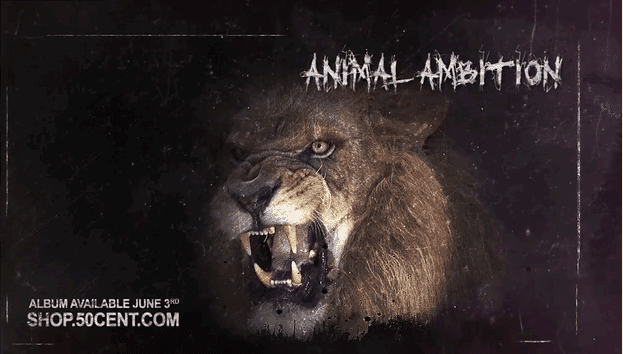 With today's bitcoin price, 50 Cent's album 'Animal Ambition' will be sold for .02 (0.02BTC = $12.69744). Although 50 Cent is the first artist ever to accept bitcoins as payment for music, other artists like Snoop Dogg and Childish Gambino have expressed interest in accepting bitcoins as payment. You can cop a copy of 'Animal Ambition' this week using bitcoins or other currency from Shopify or in stores worldwide.
50 Cent accepting bitcoins as payment for his latest album Animal Ambition. What do you think?