Cobo Tablet Review
By: Eliot Prince | Last updated: 1/28/20
The Cobo Tablet is a seed phrase protection solution from the blockchain security company – Cobo. To learn more about the Cobo Tablet and it's Pros and Cons, read this post.
Cobo Tablet Review Summary
The Cobo Tablet is a secure & durable offline mnemonic seed phrase protection product from Cobo. It is designed and built to withstand almost any type damage such pressure, acid or fire.
The product is delivered with all the tools required included in the box, which is very convenient. Creating the seed phrase is a little long and could be a tiresome process. However, this is not a huge drawback since you only need to do this once.
While some have experienced durability issues with the product, with its competitive price of just $39 the Cobo Tablet is a strong competitor to its rival products such as the cryptosteel.
That's Cobo Tablet in a nutshell. If you want a more detailed review keep on reading, here's what I'll cover:
---
1. Company Overview
Cobo is a blockchain company specializing in long-term cryptocurrency security solutions that emphasize reliability and convenience. Its products and services include wallets, vaults, fund custodian and seed phrase protection.
Founded by creator of F2Pool, Discus Fish, and former Facebook engineer Changhao Jian, the Chinese company has been operating since 2017 from its offices in Beijing.
Cobo Global Limited now has bases in Shanghai and Seattle and has become known globally as a leader in both hardware and software blockchain security solutions. Its products use a mixture of innovative technology and military-grade protection to make it easy for anyone to own and use cryptocurrency.
One of it's latest products is the Cobo Tablet which is described as a durable and indestructible way to protect mnemonic phrases.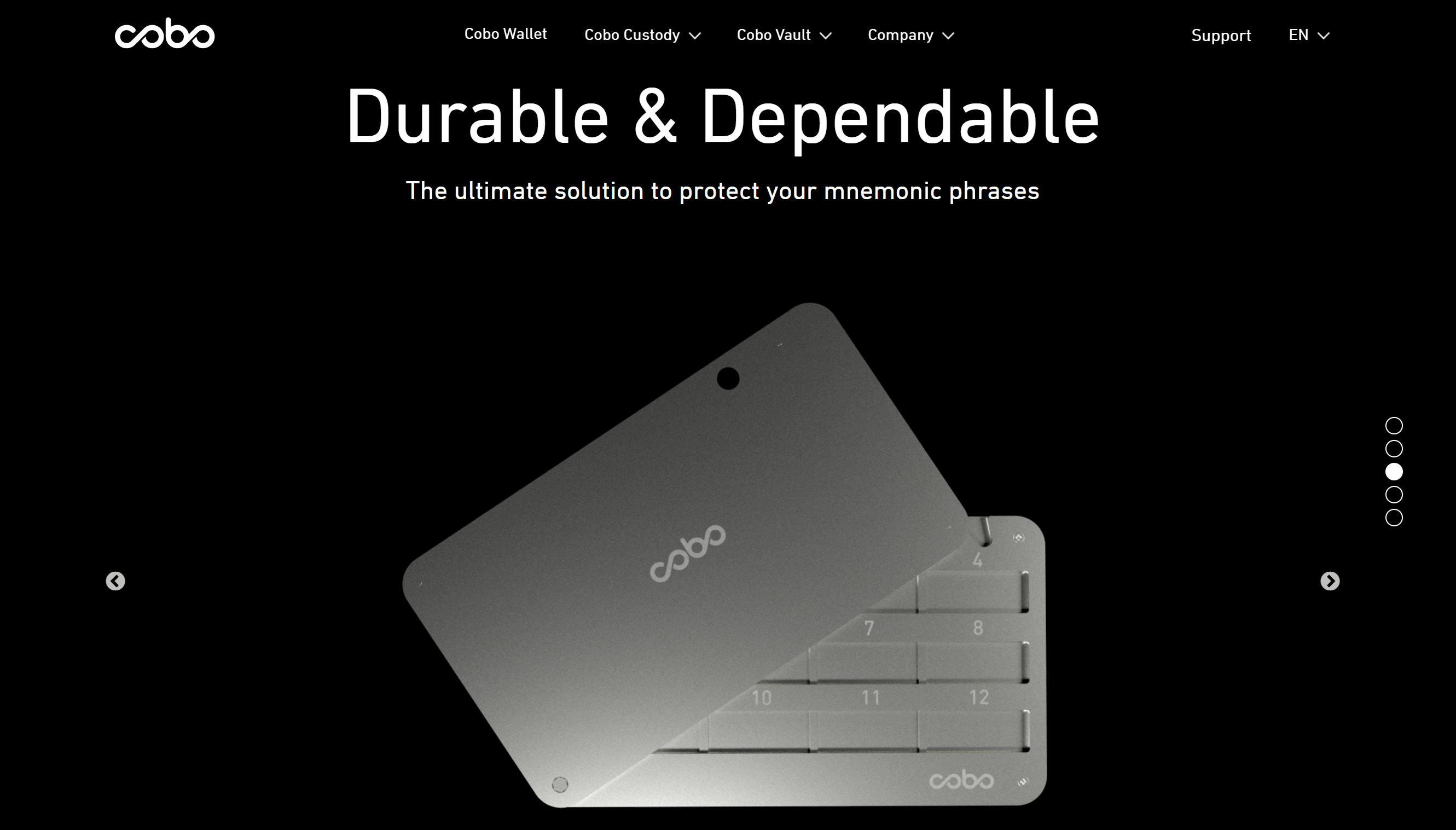 ---
2. Cobo Tablet
The Cobo Tablet allows users to securely store their mnemonic backup seed phrases offline. It is billed as an indestructible solution designed to protect against potential fire, water and acid damage. I got my hands on the Cobo Tablet to see how it performs.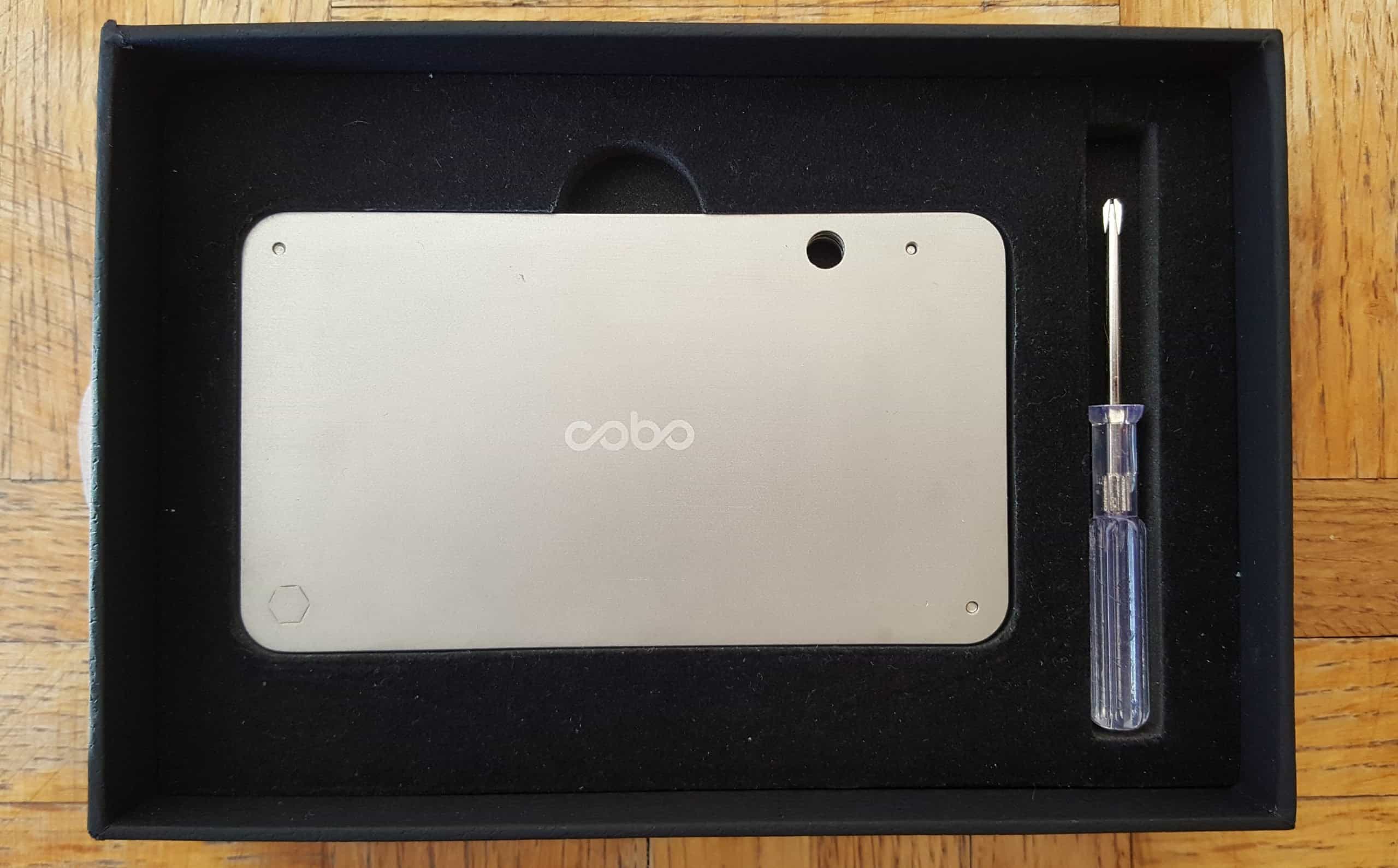 Unboxing the product is quite exciting as you pull off the lid to an all-black box. The stainless steel tablet greets you with it's brushed grey metal exterior. As soon as you pick the tablet up it is clear that it means business. A heavy solid feel gives you an immediate sense of security and strength.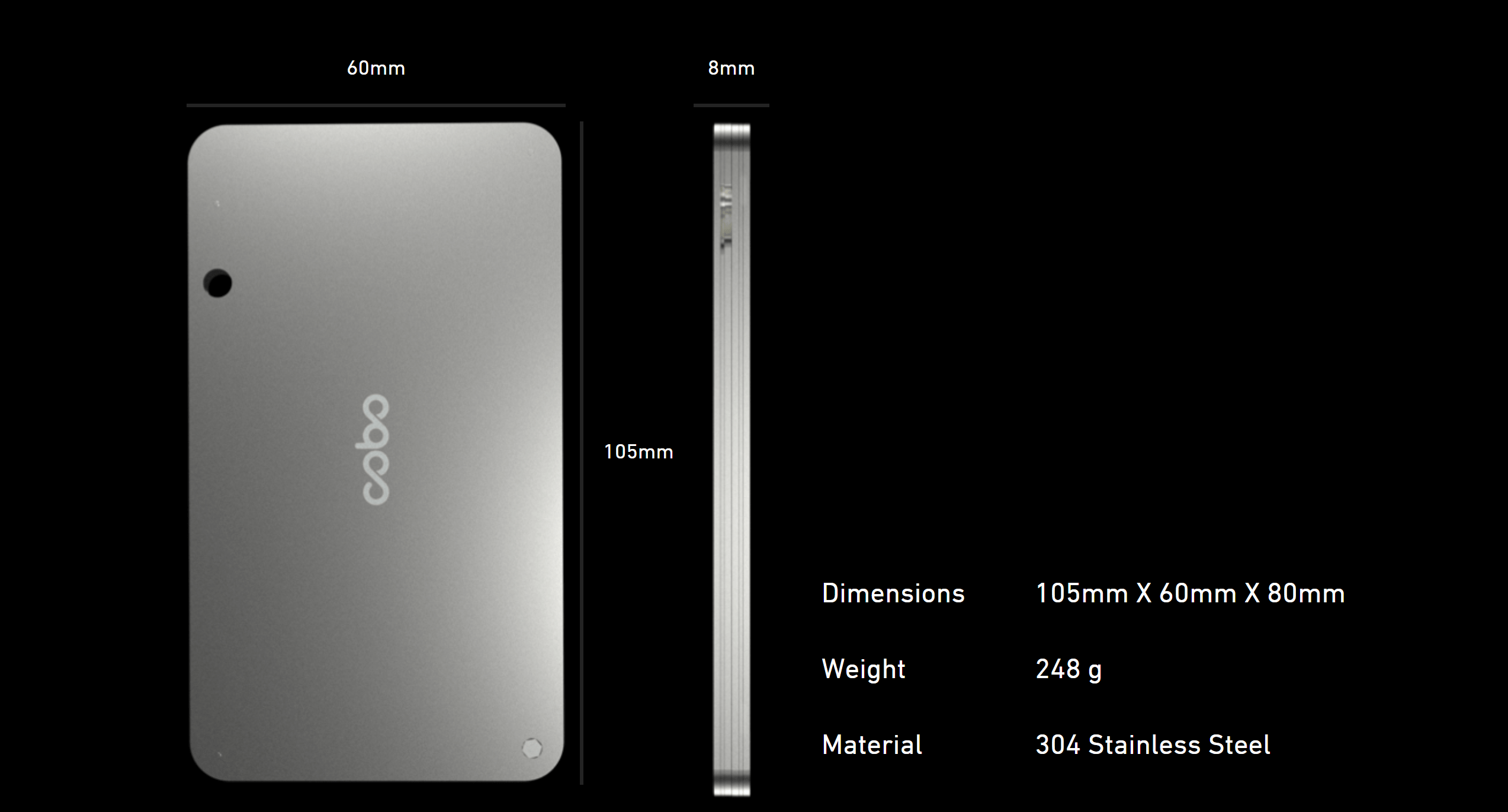 There's only a couple of other pieces included with the product. The all-important engraved letters to build your phrases and a mini screwdriver to open up the tablet.
---
3. Using the tablet
The instructions for use are simple and straightforward but maybe a little light on further details. However, for anyone who has used seed phrases before it all should be quite obvious.
The box includes a screwdriver to open up the tablet as well as spare screws just in case you lose the absurdly small screws. In fact, I immediately lost one trying to take this photograph for scale: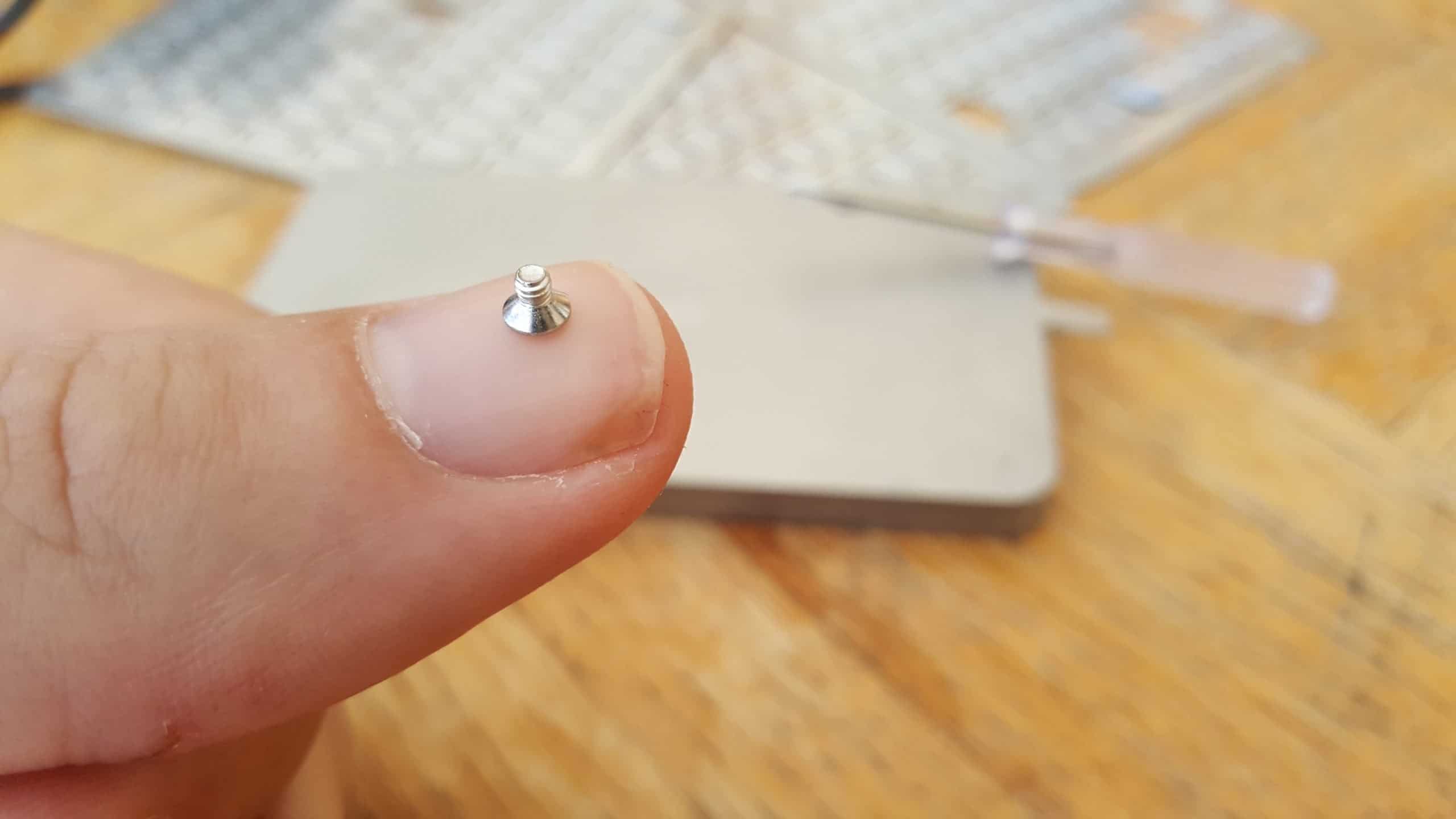 Pop-out your required letters and insert them to create your indestructible seed phrase. Each word slot is only big enough for 4 letters, since tablet is designed for BIP39 mnemonic phrases, in which every word is actually identifiable by the first 4 letters.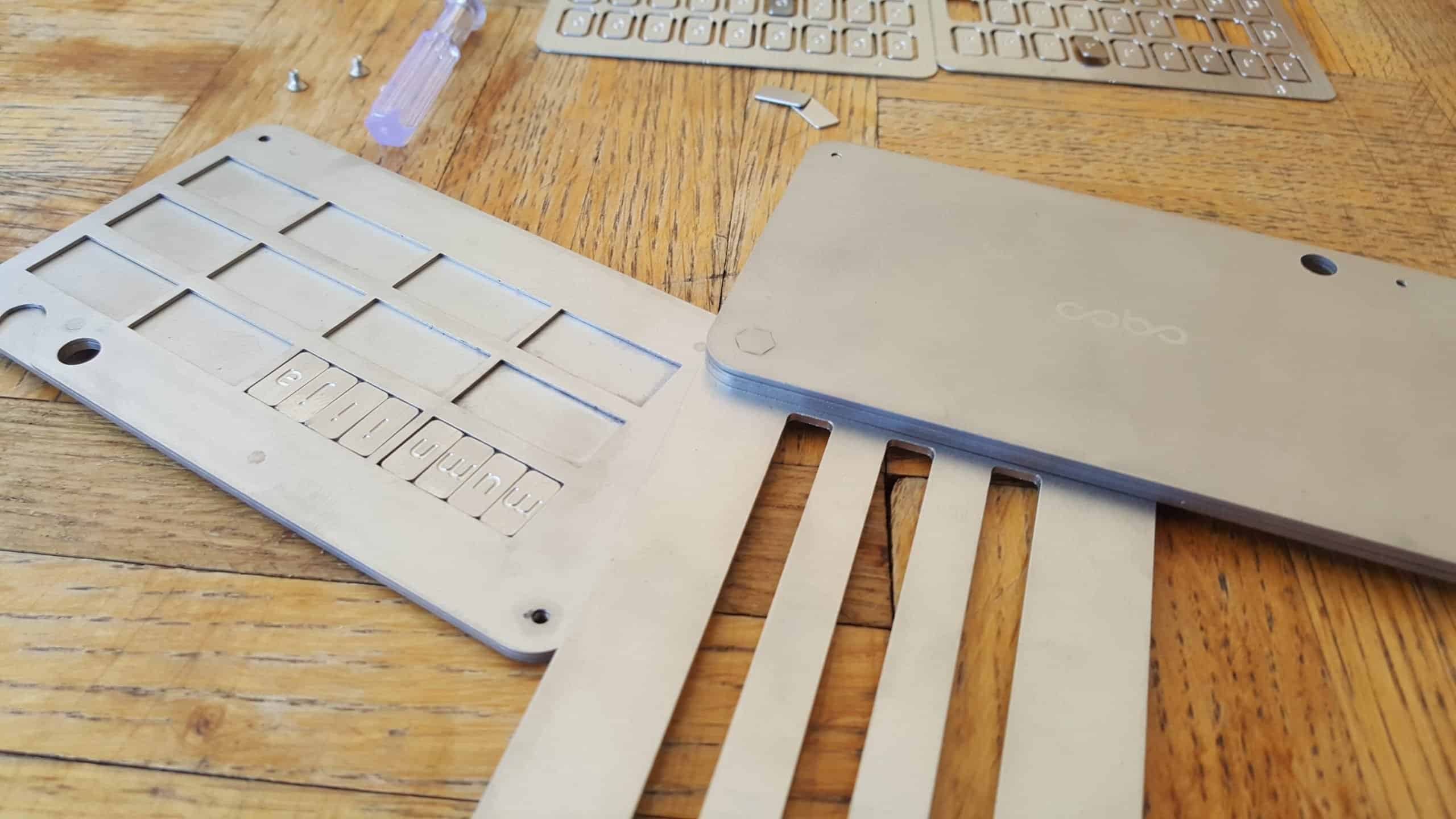 While it's possible to create the whole world by stacking letters, I found it to be a little frustrating. The good news are, BIP39 is the most regularly used mnemonic phrase setup with cryptocurrency hardware wallets, allowing you to use a Cobo Tablet with both Ledger and Trezor products.
To be honest the process is quite fiddly and it took me over an hour to insert my complete 24-word seed phrase. Things got particularly stressful towards the end as I tried not to move anything out of place.
Additionally, some letters were no longer completely flat after I've popped them out of the metallic letter sheets. Corners got a little bent and some letters wedged together knocking others around. This made closing the tablet a little tricky.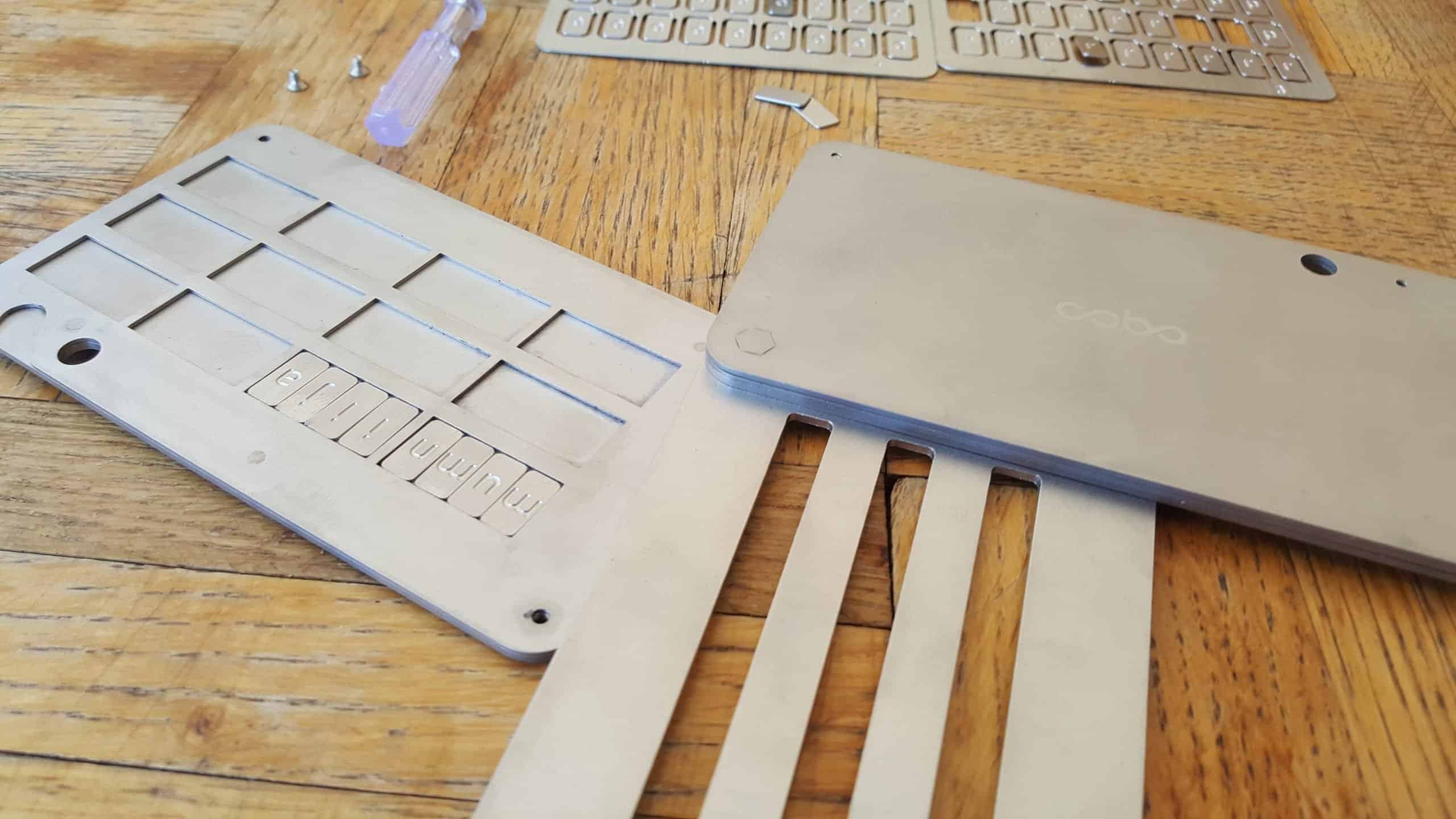 ---
4. Durability
So the tablet is built using military grade 304 stainless steel which Cobo claim is fireproof to 2651°F, well above average house fire temperatures of 1200°F. While this is probably more than enough, some product tests saw the tablet start to fail at 2000°F.
Adding to its fireproof properties, 304 stainless steel is also water, salt and acid corrosion proof, so you should be well guarded against most disasters.
A neat keyhole sits on the upper edge of the case in order to provide extra security. Simply lock it up with a sturdy padlock to keep unwanted eyes off your seed phrase.
Unfortunately, no locking mechanism is provided with the tablet so this needs to be sourced separately. At $39 the tablet is cheaper than many competitors, but buying yourself an equally sturdy padlock will push that price point up.
---
5. Customer Support and Online Reviews
Cobo makes well-designed cryptocurrency products but how does its customer support and reviews stack up?
It took me a little while to find contact information on the website to make an enquiry. The support team did reply to my request within 24 hours which is fairly quick, especially as I sent a request on a Sunday afternoon.
Unfortunately, they were short of a solution for my query. I asked for a recommendation on padlocks to use with the Cobo tablet. I was only advised that "We don't have recommended brands. However any padlock with diameter under 5mm will do."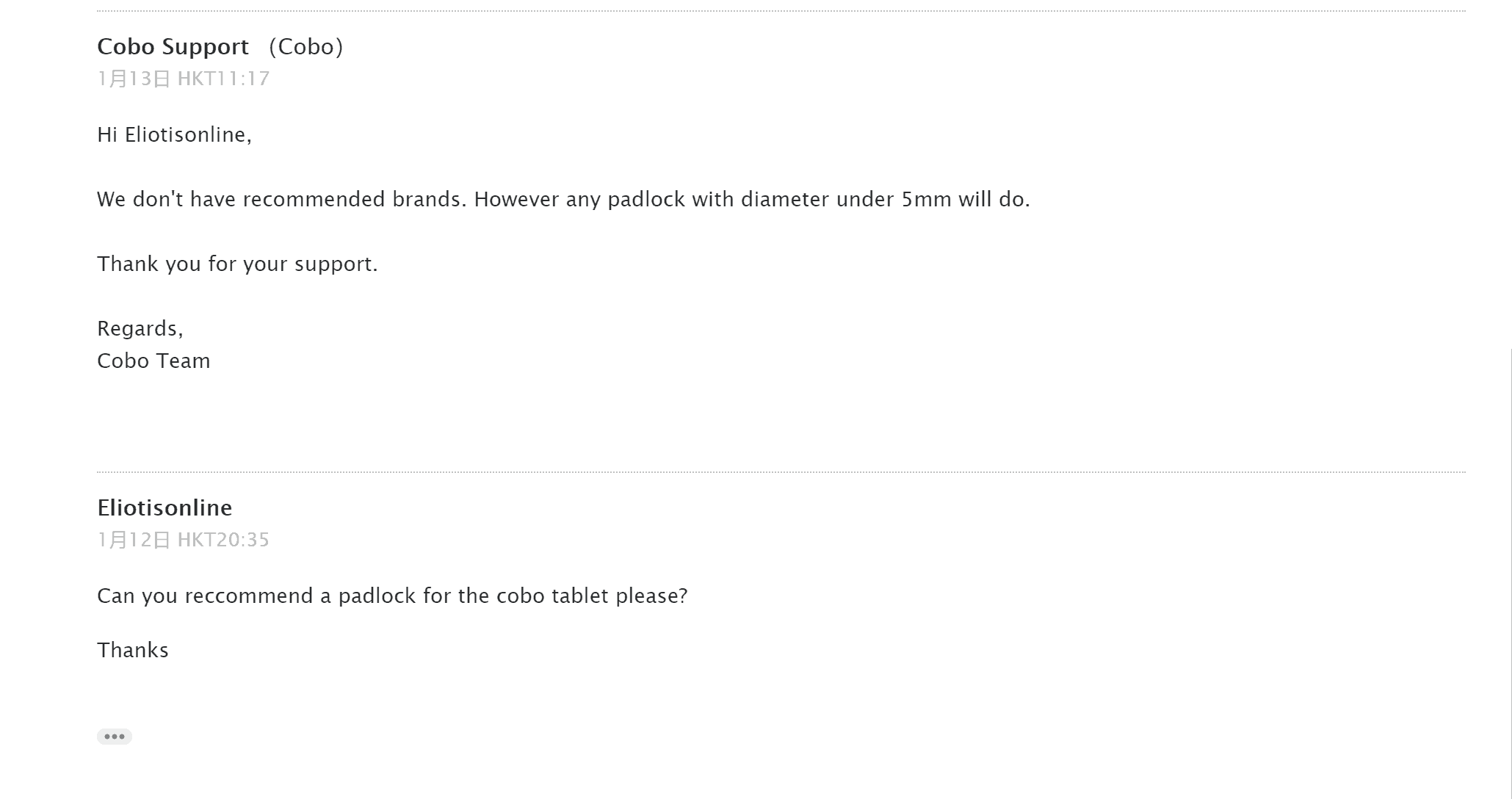 Most customers are very happy with the product with an Amazon rating of ⅘, the general consensus is that there is great value in the Cobo Tablet. The worst reviews relate to frustrations with the fiddly screws and setup of the product.
Elsewhere around the web, Cobo maintains a delighted customer base with very few complaints or criticisms of the company.
---
6. Conclusion
Cobo specializes in secure cryptocurrency products so it is no surprise that the Cobo Tablet is fit for purpose. The design is simple, sleek and inspires confidence thanks to its heavy 304 stainless steel.
The tablet stands up to all but the harshest of fires plus is corrosion-proof to salt and acid. For $39 you get a massive amount of damage protection compared to a piece of paper.
On the downside, it is a little difficult to set up and thus takes some time, but this is a small price to pay for complete security of your seed phrases. Additionally the lack of locking mechanism will require you to spend time finding a suitable fireproof padlock to secure the tablet.
Overall, Cobo has designed another strong secure cryptocurrency storage solution that is agreeable with most customers and offers a good value for money.