Last updated on October 13th, 2017 at 09:55 am
Probably one of the first questions any Bitcoin newbie asks himself is where do I buy Bitcoins. It seems that every other day another trading platform comes along and with so many options it's hard to know the major differences between the exchanges. That's why I've decided to create this short comparison between the 3 major exchanges today – Coinbase, BTC-E and Bitstamp. What I did was simple, I checked with each exchange the process of buying $100 worth of Bitcoins. Keep in mind that the final calculation also takes into account any fees deducted for depositing the $100 into the website, here are my results…


Coinbase – $100 = $98.85 = 0.2213BTC
Established: June 20, 2012
Based in: San Fransisco, California
Alexa: 4,136
Worldwide: No. US residants Only
Exchange rate: Bitcoins are usually more expensive at Coinbase.
Payment forms: ACH Bank transfer
Fees:  Coinbase charges just a 1% fee (plus a $0.15 bank fee) for each transfer from bitcoin to dollars or from dollars to bitcoin. Sending or receiving bitcoin between online wallets, friends, or merchants is free.
How long does it take: A normal ACH transfer takes 4-5 business days. If you add a credit card and verify your identity you will receive the Bitcoins instantly. sign up and verification takes up to 2 days.
Overall: Probably the largest exchange today, Coinbase is a US based startup that has already raised more than $31M from renown investors such as Y Combinator, Union Square Ventures and more. It acts as an exchange and not a trading platform – so there is no "market price". If you invest $100 in Coinbase you will get $98.85 worth of Bitcoins at the rate that was stated on the website when you clicked "buy". Meaning the price is locked so it will not change when you receive the Bitcoins 4 days later. Coinbase is considered to be "The Paypal of Bitcoin" because of its easy to use interface. It has more than 1,200,000 customers and supplies services to more than 30,000 business in the US.
For a complete tutorial about buying Bitcoin with Coinbase click here.
BTC-E – $100 = $98.8 = 0.2283BTC
Established: July 17, 2011
Based in: unknown. There's no clear evidence to support who is actually behind BTC-E.
Alexa: 3,207
Worldwide: Yes
Exchange rate: Bitcoins are usually less expensive at BTC-E.
Payment forms: International wire transfer, EgoPay, OKPAY, Payeer.com, Perfect Money, Ecoin, Epese
Fees: 1% fee for wire transfer, BTC-e charges a 0.2% fee on each transaction carried out by users on the website.
How long does it take: Trade is executed immediately. Sign up and verification can take 7-10 days.
Overall: The largest trading platform in the age after Mt.Gox. BTC-E seems to have earned the trust of it's users but there is no clear evidence about who it actually behind it. From my own experience I've never had any issues dealing with them. If you invest $100 in BTC-E you'll get $98.8 worth of Bitcons – this includes the 1% fee it will get you to transfer the money into BTC-E. The Bitcoins will be reflected in your account immediately once the trade is executed.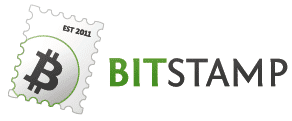 Bitstamp 
– 

$100 = $84.575 = 0.1902BTC

Established: 2011

Based in: Initially Slovenia, but moved to the UK in 2013

Alexa: 7314

Worldwide: Yes

Exchange rate: Bitcoins are usually more expensive at Bitstamp.

Payment forms: EU Bank (SEPA), international wire transfer, Ripple, AstroPay

Fees: International deposits (non SEPA) carry a 0.1% deposit fee (minimum of $15). Trading fees range between %0.2 and %0.5 depending on the amount of the transaction. All non USD currency will be converted through these rates.

How long does it take: Trade is executed immediately. Sign up and deposit can take 2-5 business days to credit.

Overall: The oldest Bitcoin trading platform and probably the most stable to date. Bitstamp seems to have the largest trading volume according to Bitcoin Charts.Unlike BTC-E, Bitstamp's owners are known to the public and the company also acts as a gateway to the Ripple payment protocol. If you invest $100 in Bitstamp you will receive only $84.575 worth of Bitcoins. This is due to the high minimum deposit fee ($15). If you plan on depositing more than  $1.5K then you will break even with Coinbase and BTC-E.
So what's the verdict ?
In my humble opinion if you're just starting out with Bitcoin are looking to invest small amounts you should go with Coinbase. If you're not from the US and can't use Coinbase I suggest BTC-E. If you're looking to invest large amount of money ($1.5K plus) then your best option will be Bitstamp. Hopefully this short article made some sense and you'll be receiving your first Bitcoin soon…

Blogger and owner of 99Bitcoins. I've been dealing with Bitcoin since the beginning of 2013 and it taught me a lesson in finance that I couldn't get anywhere else on the planet. I'm not a techie, I don't understand "Hashes" and "Protocols", I designed this website with people like myself in mind. My expertise is online marketing and I've dedicated a large portion of 99Bitcoins to Bitcoin marketing.

Latest posts by Ofir Beigel (see all)