Coinbase is definitely the most recommended option for buying bitcoins in the USA. Founded in June 2012, this startup has already raised $31M in funding and is continuing to grow rapidly with over 800,000 customers and 20,000 merchants that are using their services.
So if you're in the US you're in luck since Coinbase's fees are relatively low to other buying Bitcoins alternatives.
Coinbase charges just a 1% fee for each transfer from bitcoin to dollars or from dollars to bitcoin. Sending or receiving bitcoin between online wallets, friends, or merchants is free and always will be.
This short tutorial will explain how to buy Bitcoins in the USA through Coinbase.
Step 1 – Sign up for Coinbase and verify your e-mail address
Go to the Coinbase homepage and click on the "Sign up" button on the top right. You will then need to enter a valid email address and a password. Once completed you will need to verify that email address by clicking a link that was sent to your inbox. If you can't find that link check your SPAM folder or request Coinbase to resend the email by logging into your account.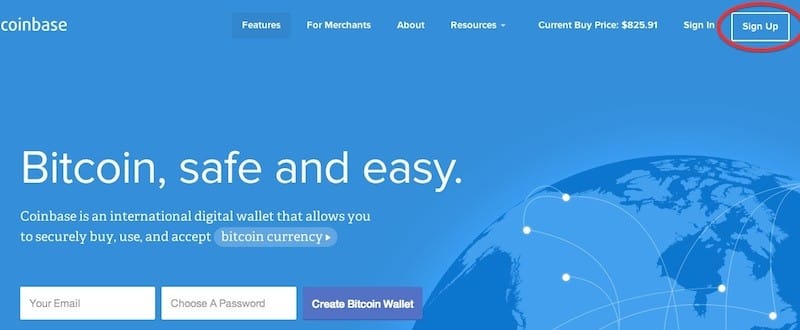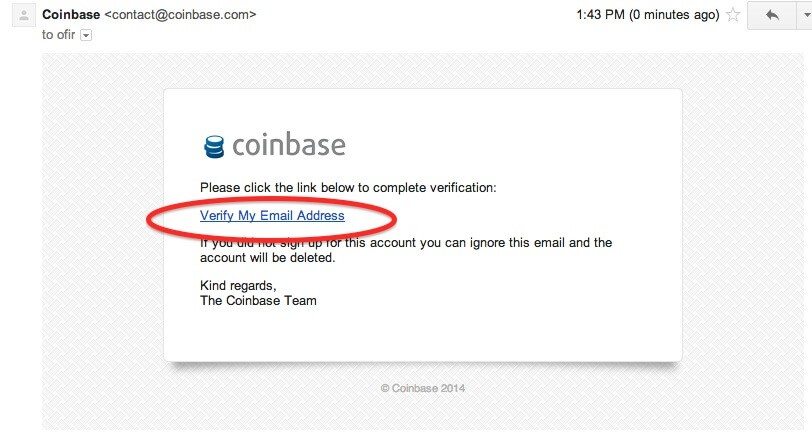 Step 2 – Place the order for your first Bitcoin
Now it's time to place our order. Log into Coinbase and click on "buy your first Bitcoin". This will take you into the order page. Here you can choose the amount of Bitcoins you want to buy and you will also see Coinbase's price per BTC. Once you've entered the amount you want just click "verify bank account".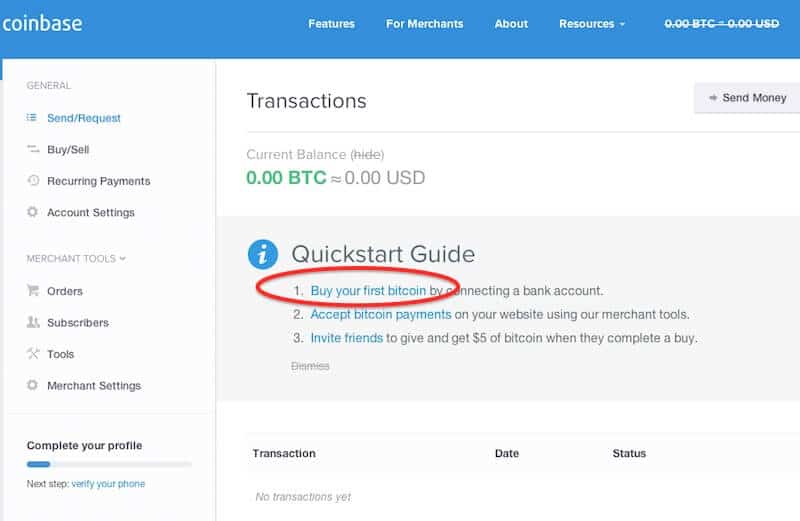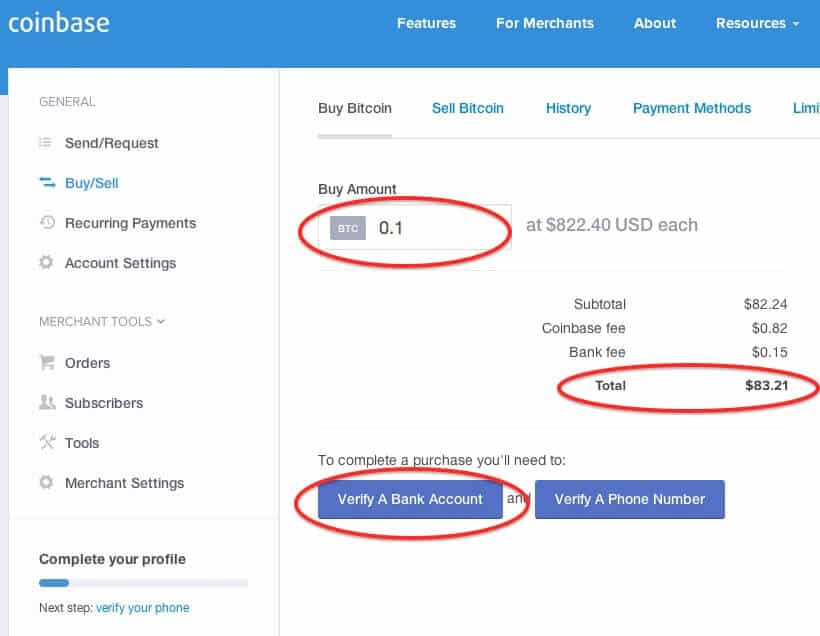 You will now be asked to enter you bank details for whatever account you wish to connect.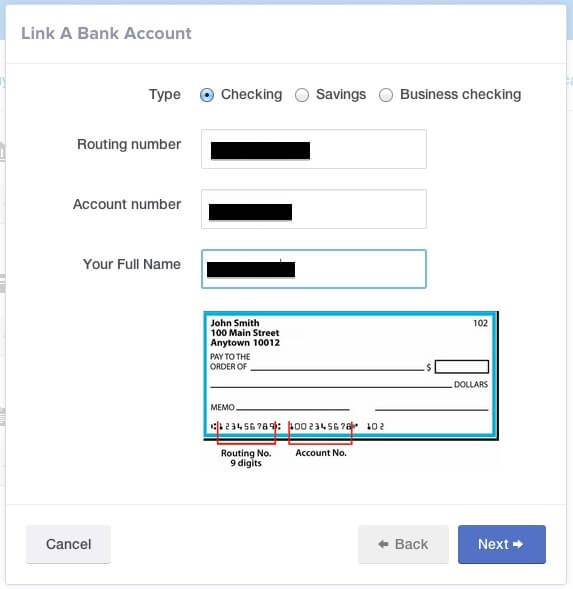 You can choose out of 2 options:
Get billed for 2 small amounts (up to $1). After you see these amounts in your bank statement you can just fill them in and get verified. This takes about 2 days and can be somewhat annoying, but it's much safer then the other option.
Supply Coinbase with your customer number and access code so they can verify you own this bank account. Keep in mind that your access code IS NOT YOUR PIN. If you don't know how to get your access code just Google your Bank's name and "access code" and you'll probably see how in a second. Here's an example for getting and access code with Capital One.

 Step 3 – Verify your phone number
The last verification step will be to verify your phone number. This is done easily by enter a code you receive in an SMS message from Coinbase. Once verified you're all set and you can complete the purchase and see the Bitcoins in your account.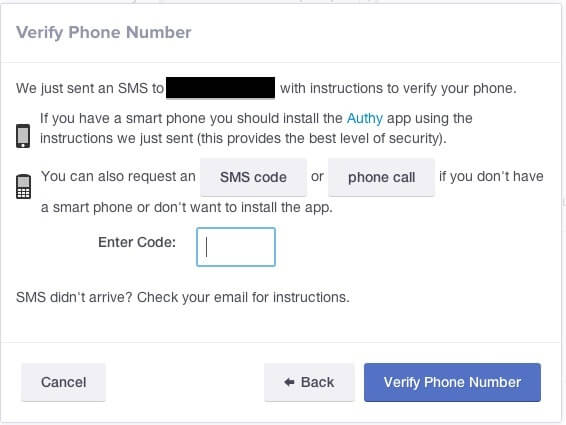 Step 4 – Add a credit card for faster payment (optional)
After you've verified your bank account using either one of the 2 options mentioned before you can now proceed to buying Bitcoins. If you want to speed things up you can add a credit card (currently Visa only) to your account and you will get the Bitcoins within minutes. If you do not wish to add a credit card then each transaction will take up to 4 business days. This is due to the fact that Coinbase needs to make sure it gets the money from your bank account first before sending you Bitcoins to avoid fraud.
Note that using your credit card as a backup method may include additional fees as follows: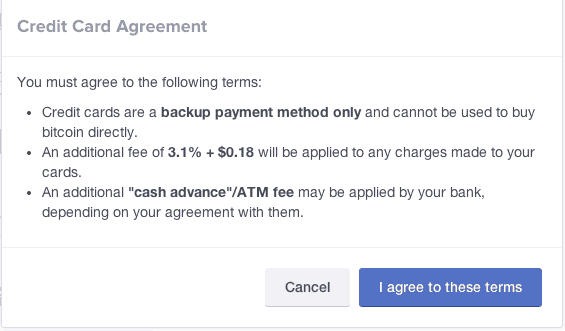 Step 5 – Get your Bitcoins!
Now that you're all set it's time to get your Bitcoins. Go to "Buy Bitcoins", enter the amount you wish to buy in BTC and you will get the rate according to Coinbase's exchange rate. Coinbase and bank fees will be added to this and then you can complete the purchase. Depending on if you added a credit card or not, it will take up to 4 business days to show up in your Coinbase account.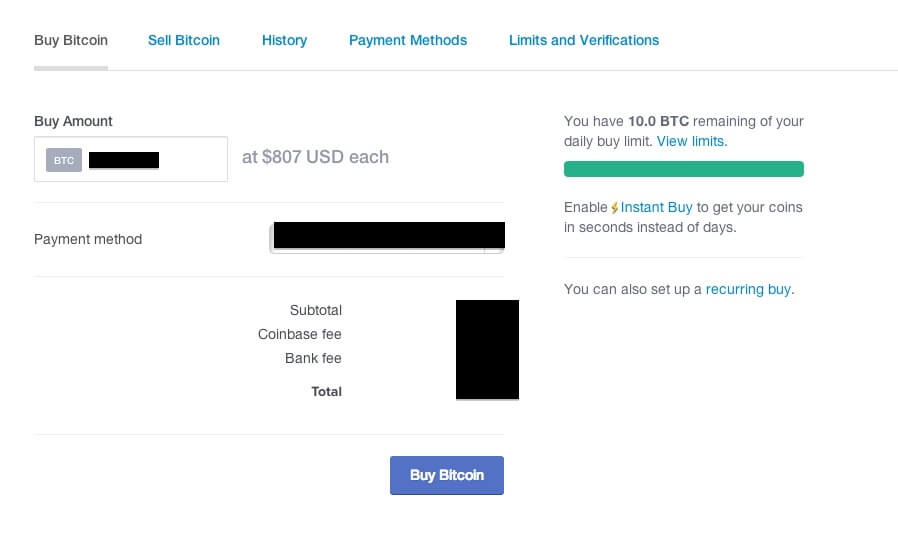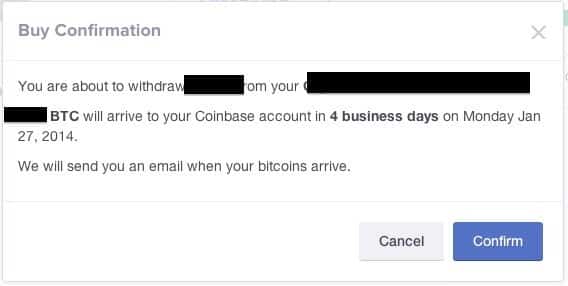 Some additional security measures
After getting your Bitcoins from Coinbase it's advised to move them to a more secure wallet and not just let them hang there.
Remember that your Coinbase account is now linked to your bank account so choose a safe password and conceal it.