The following tutorial explains how to purchase Bitcoins using your Skrill account
Much like Paypal, Skrill is an e-commerce business that allows you to pay through the web. It was formerly known as MoneyBookers and today it supplies services for individuals and businesses as one. Since Skrill allows buyer protection for it's users it is fairly hard to find places that will allow you to buy Bitcoins with Skrill because of the possibility of fraud. However, using Virwox (the Virtual World Exchange) it is possible to obtain Second Life Lindens and then sell them for Bitcoins. You will first need to open an account at VirWox. After you've finished the process you will be emailed your initial password – make sure to change it. When opening an account you will be asked for your "avatar name" – you do not need to enter anything, just leave it at "no avatar".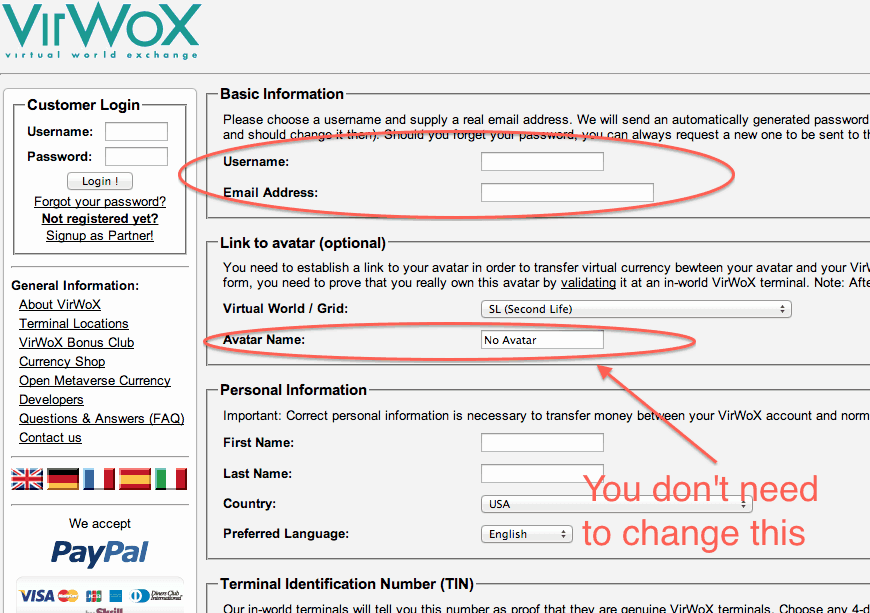 Once finished you will now need to fund your account with Skrill. Go to "Deposit" and look for the "Skrill (Moneybookers)" option. Enter the amount of EUR or USD you would like to deposit and click the Skrill logo.

You will then be moved to the Skrill payment page where you can either pay with your credit card, or if you have a Skrill account just log in.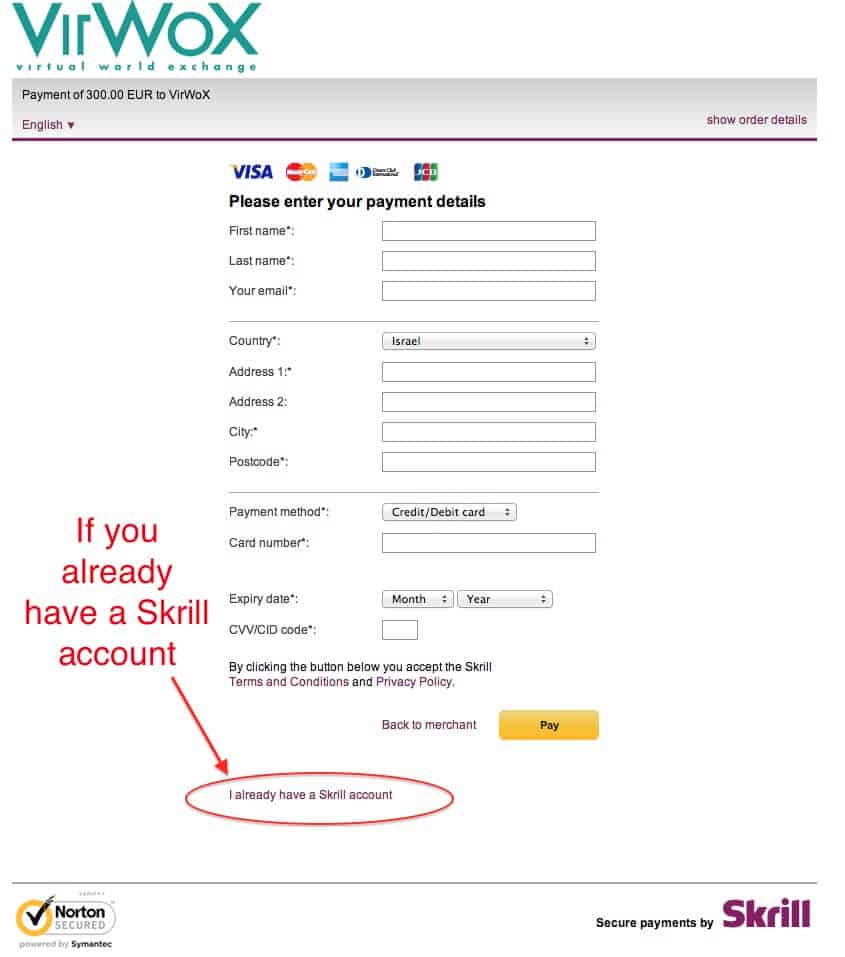 After the payment is cleared you will see the balance in your VirWox account on the top left. Now it's time to buy some SLL (Second Life Lindens). On the left sidebar in VirWox got to the USD/SLL or the EUR/SLL exchange depending on which currency you're using. Exchange your current balance for SLL.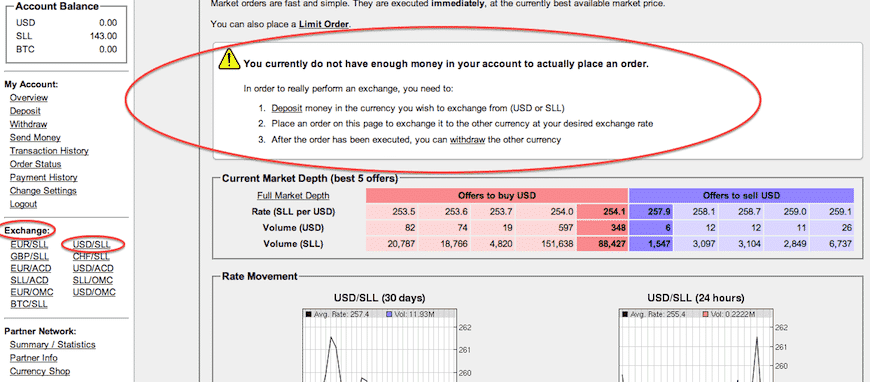 In the picture above I didn't have any EUR or USD balance so it gave me a notification, but once you have that balance you will be able to purchase SLL. After you complete the process you will see the SLL balance on the top left side in your VirWox account.
Now you will need to exchange the SLL for Bitcoins. Got to the SLL/BTC exchange and buy Bitcoins. Keep in mind that new user transactions can be delayed up to 48 hours by VirWox.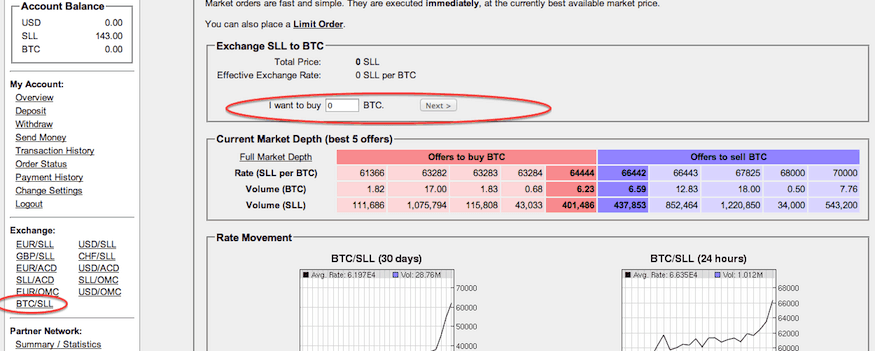 After you've received your Bitcoins you can withdraw them easily to your wallet. Go to "Withdraw" and look for the Bitcoin option. Just paste your wallet's public address and the Bitcoins will be transferred.