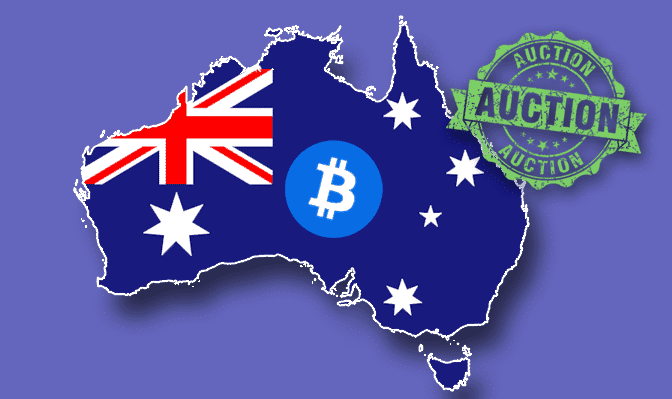 Australia should soon be dubbed the "bitcoin auction king" as $19 millions worth of BTC is now being sold in, what is expected to be, a highly contested public auction. The U.S. Marshals Service held the largest bitcoin auction last year where four winners walked away with $14M worth of BTC. The Bitcoins were seized from the now defunct illegal online drug trading company, Silk Road.
The Australian bitcoin auction is a result of the largest BTC seizure in the country's history. They were sized from a private citizen and BTC investor accused of taking part in the EU's drug trade.  The bitcoin market has reacted positive to the news; shooting BTC price to its highest value two years ago.
The auction was announced on May 3o, 2016 with a collection of 24,518 BTC worth $19m at announcement time. A single bitcoin price almost double since the last time a BTC auction was help. The U.S auction attracted a record number of investors, but we're not certain it will be the case this time because of the rise in value and speculations in the bitcoin market.
Binary Financial, a Silicon Valley-based bitcoin buying service is the only company or person that has officially expressed interest in competing.  Two of the biggest winners from the U.S. Marshals Service bitcoin auction, itBit and Pantera Capital have said they're not participating, without giving a reason or reasons for sitting out.
We will continue to follow the Australian BTC auction as well as the bitcoin market reaction to it and report to you guys later. Stay tune!