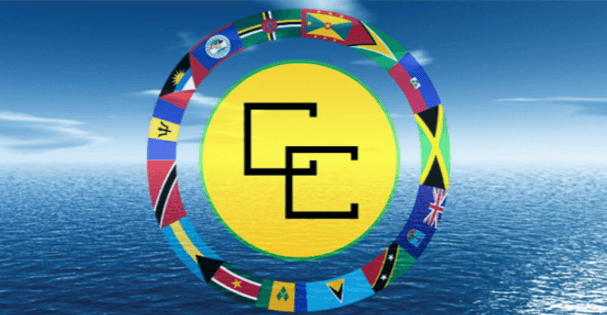 One of the most interesting trends in Bitcoin's development has been that it seems to thrive in struggling economies or, more specifically, economies in which people have limited access to bank accounts. This first became apparent in Greece, where a decade-long financial crisis has recently led some citizens to go about adopting cryptocurrency as a primary means of storing and transferring funds. Indeed last August with limits based on bank withdrawals, Greece saw the influx of 1,000 Bitcoin ATMs meant to provide small- and medium-sized businesses (as well as individuals) with a means of accessing their own finances. That was a substantial move in favor of cryptocurrency, but we've seen similar interest in Bitcoin in other countries with struggling economies.
Now it looks like we may be able to add a whole new region to that discussion. Evidently, Caricoin is launching a Bitcoin wallet in the Caribbean for the purpose of helping the "financially underserved" on the islands. As the press release states, access to banking services in the Caribbean is not a sure thing even for native citizens, and thus nearly 50 percent of the population is unbanked. Needless to say, some Caribbean nations are more efficient with banking than others, but looking at the region as a whole there was a glaring need for a system that made individuals' funds more accessible and easier to secure and store.
To those who may be less familiar with how Bitcoin functions, the mere launch of a digital wallet service might not appear to be of much help to Caribbean citizens who don't have access to bank accounts. In actuality, however, Bitcoins can be purchased through exchanges or individuals, and the latter can easily be facilitated by a wallet. In other words, simply downloading the Caricoin wallet will allow a citizen based in the Caribbean to use ordinary currency to purchase Bitcoins from another individual (or perhaps even an exchange) who has them.
Though it's unlikely many would take this step to begin with, it's conceivable for one to transfer most of one's wealth into cryptocurrency form relatively quickly through a series of easy wallet transactions. In the U.S. or Europe this would seem unnecessary and even risky, but it merits consideration when you put yourself in the shoes of someone struggling to connect with a conventio
nal bank account.
Best of all is that this isn't some random or opportunistic venture by a newfound Bitcoin company. Caricoin has designed its Bitcoin wallet for the Caribbean alongside the Palo Alto company BitGo, which calls itself the leader in blockchain security. That's a big name to have on board, and one that's as thoroughly established from a security standpoint as any company could be just a few years into Bitcoin's public existence. And that lends the new wallet a great deal of legitimacy as it emerges in the Caribbean.
It remains to be seen how widely the wallet will be embraced, and how much capacity Bitcoin has to expand in the region. But for now this looks like yet another instance in which struggling banking systems have facilitated the rise of cryptocurrency.