There have been many Bitcoin memes created over the recent years, but some seem to really stand out.  This is by no means a complete list, but the 12 listed here are some of the more well liked.
1.  Mine Bitcoin to Fix US Debt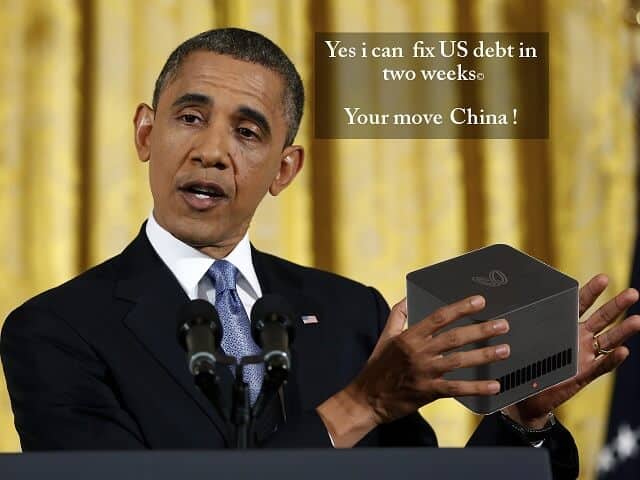 While most would not agree that a BFL little single would be their ASIC of choice when mining, this meme still makes me laugh.  A switch to BTC from USD could actually fix the debt problems of the US, and other countries.
2.  This is What a Government Bitcoin Ban Would Accomplish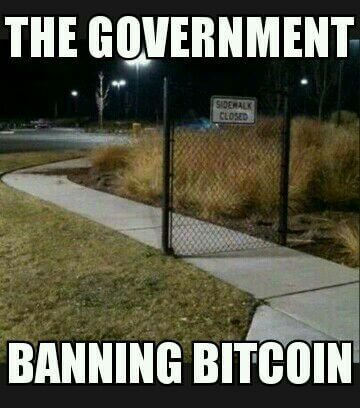 The government can't ban Bitcoin anymore than a gate on a sidewalk could keep anyone from walking past it.
3.  Satoshi Nakamoto Created Bitcoin!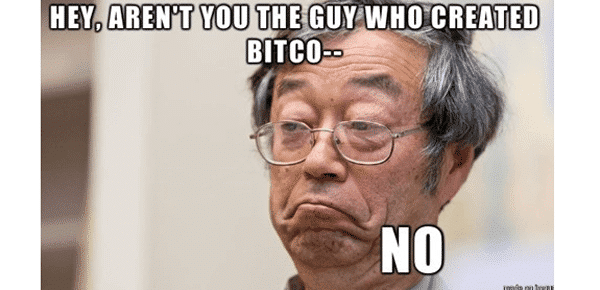 Dorian Nakamoto did not!
4.  What are Bitcoin Owners?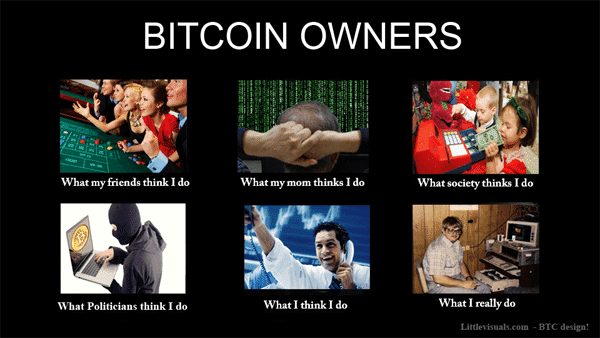 The perception of who the average Bitcoin owner is tends to be really skewed.  The Bitcoin community has grown to be inclusive of people from all walks of life.  However, we have to admit, most of us are a bit nerdy.
5.  Bitcoin Investors Are Geniuses!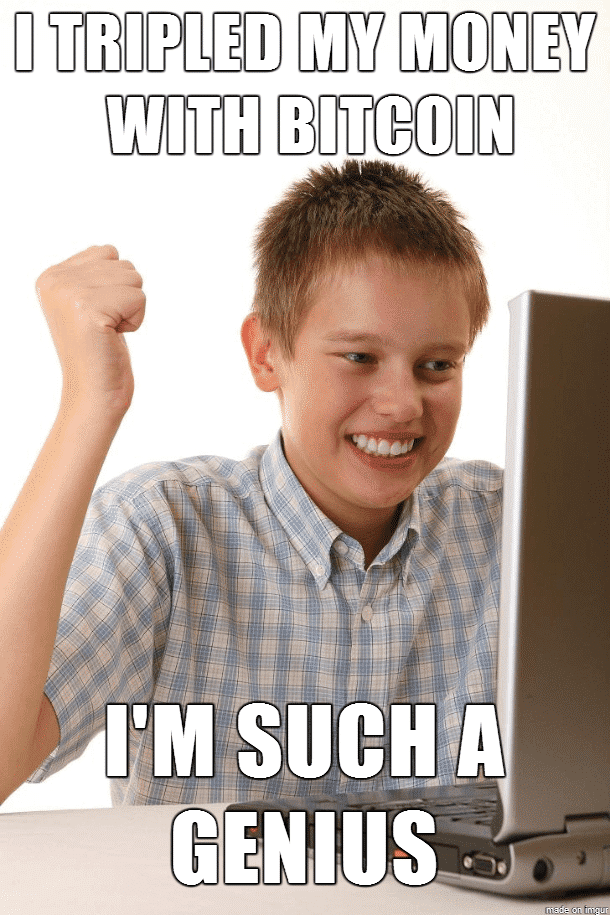 Being an early adopter of Bitcoin doesn't make you a genius, but most are, at least, fairly intelligent.
6. Bitcoin is Both Up and Down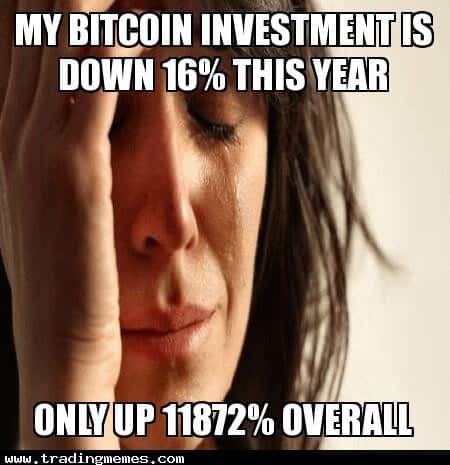 At this point, Bitcoin is down more than 16% this year.  However, most Bitcoin owners are still very, very positive on their investment.
7.  Fiat Is Losing Value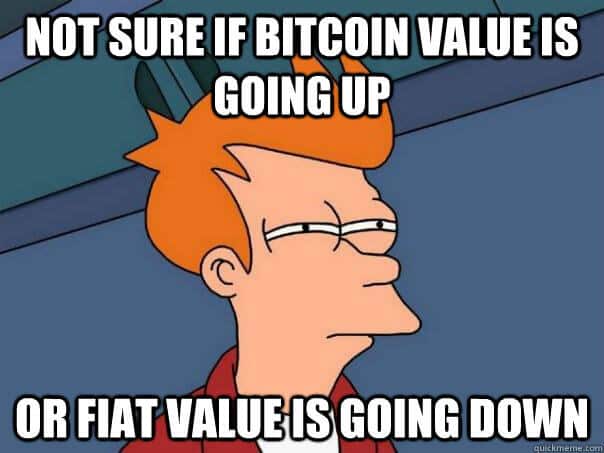 This one is appropriate once again, as the price of Bitcoin is on the rise!
8. Backed Up The Blockchain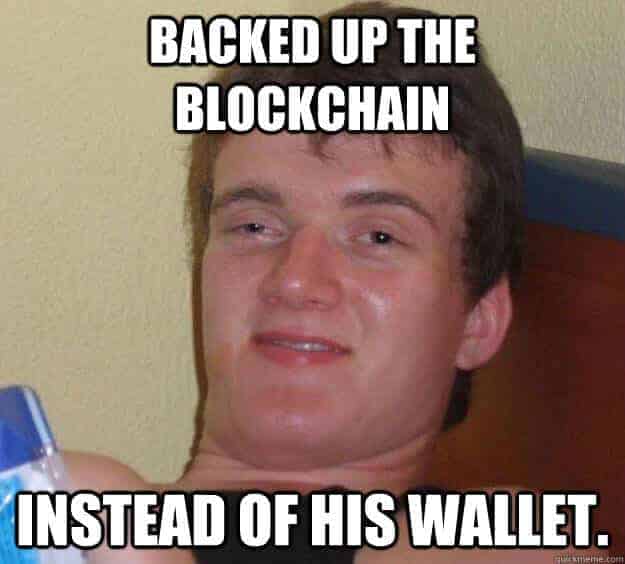 I'm sure this has happened to many unfortunate Bitcoin users over the years.  Luckily, as the wallet programs and services improve, as well as understanding of how Bitcoin works, this will become less and less likely.
9.  Batman, Bitcoin, And The Fed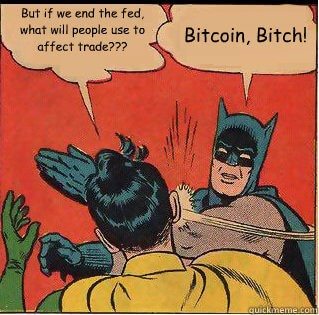 Batman understands Bitcoin.  Poor Robin.
10.  This Cat Scientist Uses Atomic Element 1337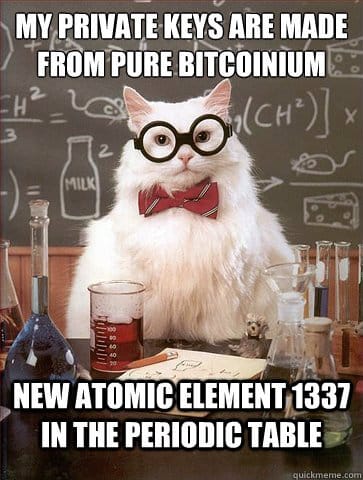 The mice and milk on the board in the background are almost too much.  Bitcoinium sounds quite exciting!
11.  Take Fry's Bitcoin!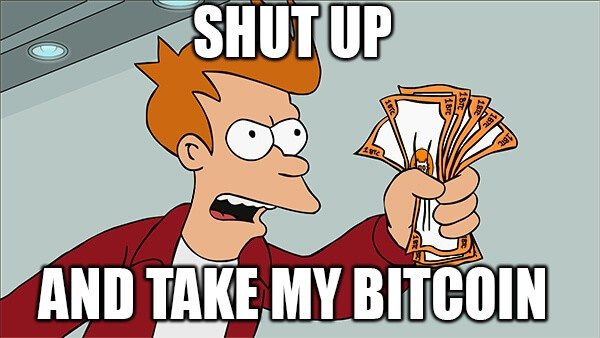 Look at that handful of paper wallets!  Take my Bitcoin indeed!
12.  Richard Branson Is Taking Us To The Moon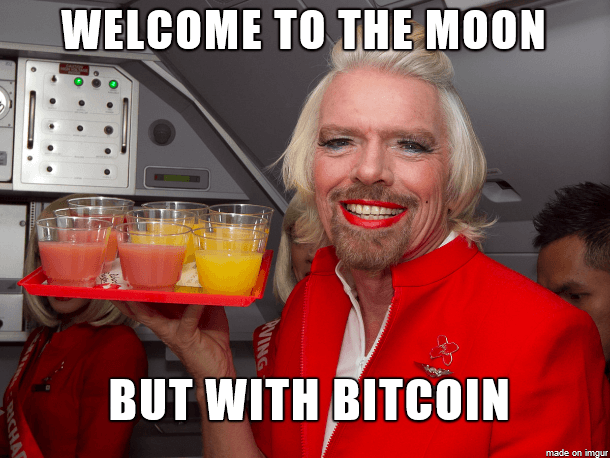 You can pay for your trip with Bitcoin, and be served drinks by Flight Attendant Branson himself!
Bonus – Neo Get's His Mind Blown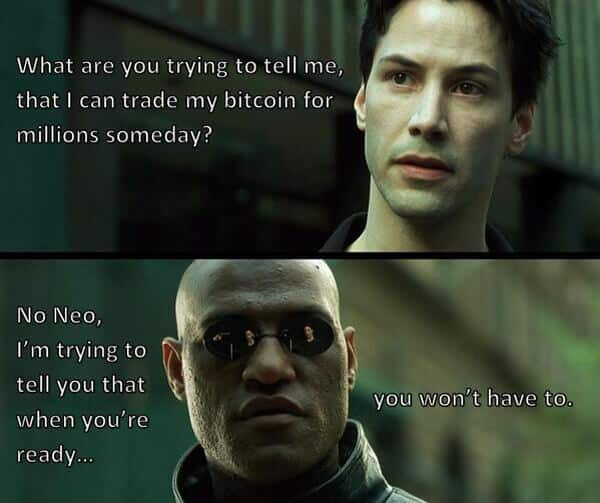 This one has been used everywhere, but it is still great.  The exchange rate will stop mattering when Bitcoin goes mainstream.
That is all for now.  If you think we overlooked a meme that should have made it on the list, or just want to mention your favorite, let us know!  Comment below, or email us at [email protected]