Russia is not a country known for its hospitality and respecting freedom of speech on the Internet. Similar to The Great Firewall of China, Russia has created an organization to monitor all Internet activity and restrict access to certain platforms when necessary. While there is definitely a use case for such an Internet watchdog, things got out of hand for the second time in less than a year when access to Wikipedia was restricted for several hours in the country.
Russian watchdog enforces Wikipedia blockage by ISPs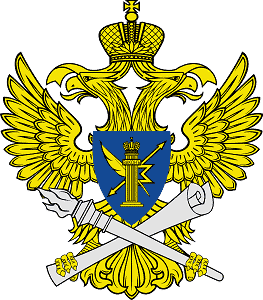 Not too long ago, Russia's Internet watchdog made media headlines once again for trying to pull off a blockade on Wikipedia in its entirety. There were no details provided on why this blockade would be put in place to begin with, but we do know that Russian ISPs were ordered to block Wikipedia altogether until further notice.
Wikipedia is one of the most popular Internet platforms in existence today, as it is, in fact, a free encyclopedia covering just about any topic you can imagine. Considering Russia's dislike of freedom of speech – especially on the Internet – there are multiple scenarios why the country's Internet watchdog would order a Wikipedia blockade by ISPs.
[tweet_box design="box_02″]Russia is positioning itself as a country that wants to stifle any financial innovation.[/tweet_box]
According to a report by CNET, the Russian Internet watchdog Roskomnadzor came across a Wikipedia page giving instructions regarding a specific form of cannabis. After Roskomnadzor contacted the Wikipedia staff and requested the page to be altered – a request falling on deaf ears – the decision was made to force ISPs to block the site altogether.
"Censorship of Wikipedia content runs contrary to the Wikimedia vision: a world in which everyone can freely access the sum of all knowledge,"

Wikimedia Foundation
Wikipedia is run by the Wikimedia Foundation, a non-profit group composed of enthusiasts who want to keep the platform intact at all costs, regardless of government requests to alter web pages.
It is no secret that Roskomnadzor is on a rampage as of late, as the Russian Internet watchdog recently blocked Reddit access for a few hours after discovering an old post about psychedelic mushrooms. In total, the ban lasted for about 24 hours, after Reddit administrators gave in and restricted access to the particular post for all Russian Internet users.
The main reason why Roskomnadzor is having trouble restricting access to pages themselves is because of the lacking equipment to handle SSL-protected sites. Any attempt made to block a single page on an SSL-protected website required specific hardware by ISPs. Because most Russian ISPs have no access to this equipment, they can only block the entire domain, should they decide not to comply.
This time, the ban on Wikipedia by Russian ISPs was lifted shortly after initiating the blockade. It is not the first, nor it will be the last time, that Roskomnadzor will make mainstream media headlines, though. A few months ago, the Russian Internet watchdog ordered ISPs to block a handful of Bitcoin websites as well.
Roskomnadzor forces blockade for Bitcoin websites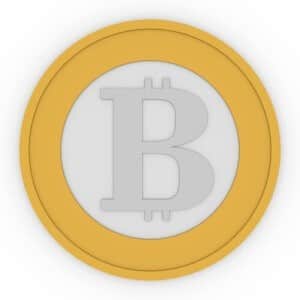 On the topic of Bitcoin and finance, Russia is quite clear: the only legal currency in the country is the currency issued by the government and central banks. Any other currency – virtual, digital, or otherwise – is not legal tender in Russia. Therefore, Bitcoin, which is digital and not issued by the central bank or Russian government, is illegal as well.

As a result, Roskomnadzor blocked access to a handful of Bitcoin websites earlier this year. This blockade was not just again sites being hosted in Russia or in the Russian language, as Bitcoin.org and BTCSec.com were among the blacklisted websites as well. At the time of the blockade, many people feared that Bitcoin would be prohibited in the country from that point forward, and ownership of virtual currency would become a criminal offense.
To make this matter even worse, none of the website owners was informed by Roskomnadzor before, during or after access to their domain was restricted. It didn't take long until the Russian Bitcoin community made its voice be heard, and all types of support –  including legal and consulting – were provided to the affected website owners.
In May of this year, a regional court located in Yekaterinburg overturned the ban on Bitcoin websites previously instated by Roskomnadzor. While this decision was a cause for cautious celebration among the Bitcoin community, there was no guarantee of the ban being effectively lifted any time soon.
Regardless of this court decision, the stance of the Russian government towards Bitcoin hasn't changed much in recent months. Bitcoin will always be facing an uphill battle in countries like Russia, where tight government and capital controls are more important than anything.
Russia shoots itself in the foot
These harsh decisions made by Internet watchdog Roskomnadzor are a clear indication of Russian government officials not wanting anything to even remotely disturb their precious ecosystem bubble. The country could benefit tremendously from Bitcoin and the underlying blockchain technology, but transparency is not something the government treasures.
Roskomnadzor is a great utility on paper, but it leaves much to be desired in practice. Russia is positioning itself as a country that wants to stifle any financial innovation before it can even gain a foothold among citizens. In the long run, this will harm Russia's ecosystem more than anything, and it is only a matter of time until government officials come to the same conclusion.
Images courtesy of Shutterstock, Wikipedia