Welcome to 99Bitcoins' latest weekly round up with the most important news of the week.
Utah makes history: Bitcoin bill passes Senate first reading

Forget about New York and New Hampshire. Utah is the newest Bitcoin-friendly US state to make history in the cryptocurrency universe and might be the first one to accept BTC for state services.
A new bill passed its first Senate reading after previously passing through the House of Representatives (majority of 38 'yes' against 36 'no').
Bitcoin social network ZapChain launches micropayments tool
Bitcoin-centric social network ZapChain is once again enabling micropayments with the launch of a new in-house tipping mechanism. The announcement finds ZapChain furthering its attempts to experiment with content monetization, following Coinbase's decision to end its tipping service in February.
Company CEO Matt Schlicht asserted the move toward micropayments was inspired by the lack of available venues for consumers to have introductory experiences with Bitcoin, while ZapChain investor and Boost VC CEO Adam Draper spoke to the big picture behind the company's vision for content monetization.
Three bidders win Bitcoin auction held by US Marshals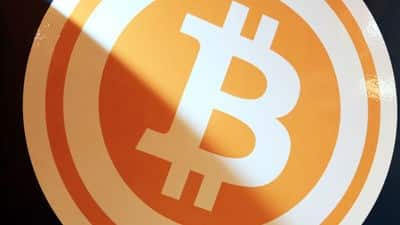 The US Marshals announced this Tuesday (10th) that three different bidders won the third auction of Bitcoins seized from Ross Ulbricht in 2013. Ulbricht, known in the 'dark web' as Dread Pirate Roberts, was recently convicted for running the illegal online marketplace Silk Road.
The authorities auctioned 50,000 BTC on this occasion. According to Marshals Service spokeswoman Lynzey Donahue, the winning bidders won quantities totalling 27,000, 20,000, and 3,000 BTC.
80% of Bitcoin is exchanged for Chinese yuan
In a report outlast week from Goldman Sachs about the future of money, the bank points out that 80% of Bitcoin volume is now exchanged into and out of Chinese yuan. The second-highest trading currency is the US dollar, followed by smaller denominations in yen and euros.
The revelation of China's bitcoin trading dominance seems to defy the logic that tight government restrictions would depress Bitcoin's adoption in the world's largest economy. The amount of Bitcoin trading activity in China has also risen, despite Bitcoin's precipitous price fall from last year's $1,000-plus highs to less than $300 today.
ShapeShift raises $525k, reveals Erik Voorhees as creator
Instant Bitcoin and altcoin exchange ShapeShift has received $525,000 in seed funding from investors Barry Silbert and Roger Ver. The Swiss-based platform, which lets users swap between 25 digital currencies and tokens, differs from traditional exchanges in that it operates without user accounts and requires no form of registration.
Silbert, who invested as part of the Digital Currency Group, told CoinDesk: "ShapeShift has reinvented the altcoin market and enables the fastest, most efficient and least risky way for people to exchange different digital currencies and tokens."
T-Mobile clients can now top-up their phones with Bitcoin in Poland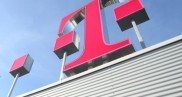 Following an announcement in late February, T-Mobile is accepting Bitcoin in Poland within a trial program. The company's customers can now buy phone credits using cryptocurrency. 
T-Mobile's Polish unit, also known as Polska Telefonia Cyfrowa, teamed up with Warsaw-based Bitcoin processor InPay in order to accept digital money. The partnership aims to make the most of BTC's popularity among Polish prepaid telephone users.
Intuit launches Bitcoin payment service in Australia
Australian small businesses using Intuit's cloud accounting software QuickBooks Online will now be able to offer their customers the option to pay for goods and services with Bitcoin, following the company's launch of its PayByCoin service in the country.
Intuit, which also makes the Quicken personal financial software, announced the local launch of its PayByCoin service on Thursday, with managing director of Intuit Australia Nicolette Maury saying that the service has already gained traction among early adopters in its home country, the United States.
IBM plans to use blockchain technology to create new payments system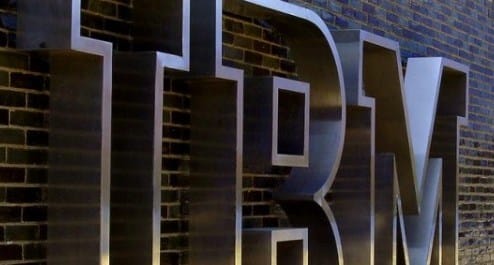 IBM is reportedly creating a new digital payments system for major currencies inspired by the technology behind Bitcoin. A source close to the matter revealed this Thursday (12th) that the blockchain might be the starting point for the company's new project.
The electronic giant – also known as International Business Machines Corp – wants to develop a new system that allows people to transfer money and make payments instantaneously without involving a bank or another third party. This would mean big savings on transaction fees.
BitBeat: Bitcoin coder Garzik signs deal to deploy 'BitSats' in space
Bitcoin core developer Jeff Garzik's bold plan to put mini satellites into orbit to provide secure, remote backup for the digital currency's growing store of critical data has taken a step close to becoming a reality. Mr. Garzik's company, Dunvegan Space Systems, announced Thursday that it has signed a contract with its partner, Deep Space Industries Inc., to build the first 24-unit constellation of "BitSats," an idea it first unveiled nearly a year ago.
Dunvegan plans to have the BitSats keep a complete record of Bitcoin's ever-growing blockchain ledger, thus acting as crucial "full nodes" to backup Bitcoin's all-important core database at a time when the number of earth-based computers providing this vital storage service has declined.
Startup 21 raises $116M to bring Bitcoin to the masses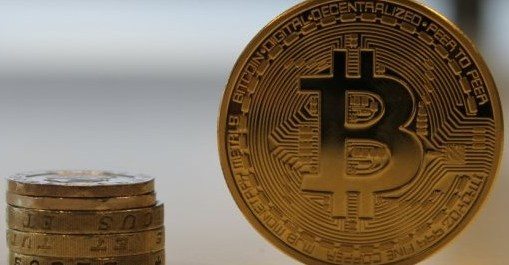 Secretive Bitcoin startup 21 has raised an amazing $116 million pre-launch within a round of financing led by well-known venture capital firm Andreessen Horowitz and RRE Ventures. The company's goal is as simple as it is ambitious: to bring Bitcoin into the mainstream.
Balaji Srinivasan, a partner at Andreessen Horowitz, is the expert currently managing the startup 21, named after the fact that only 21 million BTC can be released. According to Business Insider, he is also a partner at Andreessen Horowitz, which he joined after the venture capital firm led a $25 million series B investment for 21 two years ago.