It looks like Sir Richard Branson is happy with his decision to accept Bitcoin as a payment option for Virgin Galactic's spaceflights. The billionaire admitted that Bitcoin "is working" and he recognized the importance of the "big industry around Bitcoin". 
Talking with Bloomberg, the founder of the Virgin Group said: "I think it [Bitcoin] is working. There will be other currencies like it that may be even better, but in the meantime there's a big industry around Bitcoin. You know, people have made fortunes out of Bitcoin, some people have lost money out of Bitcoin."
Branson is obviously glad Virgin Galactic started accepting cryptocurrency in November 2013.
I am not foolish, if people have got lots of Bitcoins and they want to go to space, I would much rather they spend that money on our spaceship, […] a Virgin Galactic spaceship than on, you know […] Elon [Musk] will be sending people to space one day on Elon's spaceships, so we'll grab the money while it's there.
According to the headlines, six Virgin Galactic customers have already paid for their trip with BTC and even the Winklevoss twins are thinking about using their crypto-savings to visit space.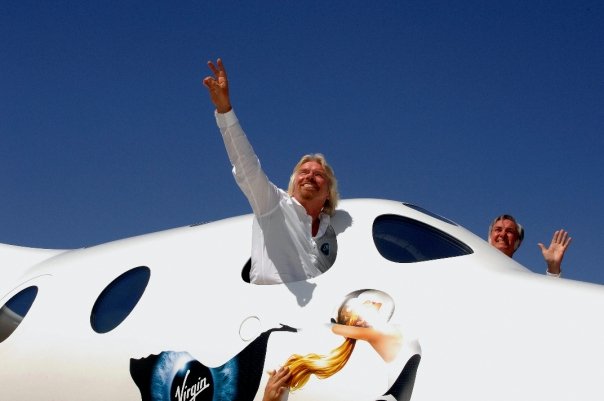 Virgin Galactic is currently testing its rockets. But Branson admitted to Bloomberg that building the hardware for the commercial spaceflights has been a challenge. The billionaire said that all the structures should be ready "early next year we will finally be up and away".
Branson also talked about further support for the world's most famous cryptocurrency, which he described as functional.
However, he also admitted Bitcoin's volatility is still a problem, although that doesn't mean people can't make a profit. He added that Bitcoin "is quite volatile, but in volatility people can make money".
Featured image: Bloomberg