Bitcoin Central, a Bitcoin ATM provider in the country of New Zealand, has shut down. The company only had one ATM, which was set up in the Ironbar Cafe in Auckland.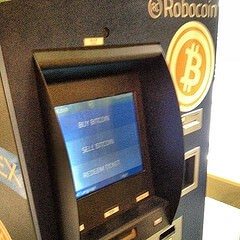 The company aimed at providing people in and around Auckland, New Zealand with fast and easy access to Bitcoin. The machine was manufactured by Robocoin, with two way functionality; Bitcoin users could both buy bitcoins and sell them for fiat at the ATM in Auckland. A two-way Bitcoin ATM provides a valuable service in terms of spreading the acceptance and use of Bitcoin throughout a community. With a one-way ATM, users can only buy bitcoins; two-way machines allow people to both buy and sell, which makes it more likely for individuals in a community with a Bitcoin ATM to at least experiment with the young digital currency. If they end up not liking Bitcoin for any reason, they can simply return to the ATM and get their fiat currency back. Furthermore, with Robocoin machines, the owners of the machine get to boast about the multi-layer security that comes with creating an account on a Robocoin ATM. Thus, a widespread existence of two-way Bitcoin ATMs could definitely help along the process of mainstream adoption by reducing the risk involved in using the currency.
From Bitcoin Central's website on how two-way Bitcoin ATM's make it easier to cash in your crytpo for fiat:
Now selling Bitcoin is easy… Using bitcoins to buy stuff is okay, but it was hard to swap Bitcoins for cash safely before now. Now we make the process easy… Log into the ATM using your phone number, pin and palm scan.

Please note that to comply with NZ legislation you cannot sell bitcoins without creating an account (see buy page).

Scan your Bitcoin address in, and get a receipt/ticket back.

Wait approximately 5 minutes for the ATM to confirm the receipt of your Bitcoins.

Scan your ticket and collect your cash.
Unfortunately Bitcoin Central had to cease the operation of their Bitcoin wallet in Auckland. In an announcement that was posted on their website, the company let their users know that they would be shutting down their Bitcoin ATM and putting it up for sale. The reason the owner of the company gave for shutting the ATM down was that the negativity towards Bitcoin in the area's banking sector made in impossible for the company to acquire proper banking facilities. The lack of a bank partnership means that the ATM would have no access to a supply of fiat currency, except for the bills that were fed into it by people buying bitcoins. Thus, it was no longer viable for the ATM to continue operating.
The negativity displayed by the banks, with their refusal to partner with the Bitcoin ATM service, forced an otherwise perfectly legitimate business to shut down. The company had all the proper legal documentation and was completely compliant with all of the laws that applied to a money services business. Yet, anti-Bitcoin banks still managed to shut the ATM service down.
Bitcoin Central's announcement, in full:
Unfortunately, despite complying with all the legal requirements we have been unable to secure banking facilities. Without these the Bitcoin ATM business cannot operate long term. The negativity from the banking sector to Bitcoin also threatens the ATM owner's other businesses. For me it is prudent to shut the ATM down. If you have any interest in purchasing a second-hand bitcoin ATM with compliance documents. Please get in touch.
Banks more of an Immediate Threat to Bitcoin Acceptance than Governments
The extreme implications that Bitcoin has, in terms of changing the way the current monetary systems operate, are well known within the Bitcoin community. Crypto-currencies are a highly disruptive technology; if Bitcoin, or another crypto-coin, were to become widely accepted, it would threaten the financial systems that are controlled by the world's governments. Widespread Bitcoin acceptance could make it much more difficult for governments to exercise their powers of compulsory taxation, thus significantly restricting their stream of revenue. Additionally, if people accept only crypto-currency and reject all government fiat currencies, the governments would also lose their power to print infinite amounts of money to fund their endless wars and struggling welfare states. All of these things are well known as potentialities involved in massive, world-wide Bitcoin acceptance. The libertarian, crypto-anarchist section of the Bitcoin community even welcomes these possibilities and hopes to see their realization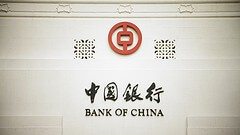 However, Bitcoin is far from being a legitimate, direct threat to the governments' monopolies on money and the regulation of their respective supplies. In the much more immediate term, Bitcoin poses more of a threat to the traditional banking system than to government itself. Therefore, we can expect banks to be much more hostile towards Bitcoin than governments—for the present, at least. And many banks are proving as much. What happened with Bitcoin Central serves as one example; banks have also been shutting down individual accounts that have been involved in buying and selling bitcoin. This hostility towards Bitcoin comes from the fact that the digital currency can replace the banking structure long before it actually threatens the current system of governance. The spread of Bitcoin ATMs would mean that individuals could buy and sell coins and manage their funds much easier than they could with fiat money under a traditional banking system. This ease of use, if a Bitcoin ATM system were to be fully realized, would seriously damage the profitability of the banks. So, it is not surprising that they are so negative in regards to Bitcoin, they are dealing with something that could potentially put them out of business. Therefore, they might refuse to work with Bitcoin ATM services, such as Bitcoin Central. These potentialities may also impel banks to lobby the governments to ban Bitcoin and various other crypto-currencies.
In conclusion, Bitcoin has a long way to go before it can reach its full potential. Standing between Bitcoin and its potential are the massive banks that are entrenched in the existing, government controlled financial systems. Many banks feel threatened by Bitcoin, and, if the threat becomes strong enough, they will launch efforts to stop the spread of its acceptance.