Last updated on November 30th, 2013 at 10:27 am
The competition between cryptocurrencies is heating up, as the world is getting more and more curious about the advantages provided by this innovation. Bitcoin might be headed for the stars, but the other digital coins are not going to willingly fall behind. Look at Litecoin's example and you will understand what we are talking about.
For now, we will stick to the polyvalent Namecoin, taking a few moments and a nice infographic to compare it with Bitcoin. You will find some differences, but mainly affinities between these two digital currencies. But stay tuned because we have a lot more infographics for you!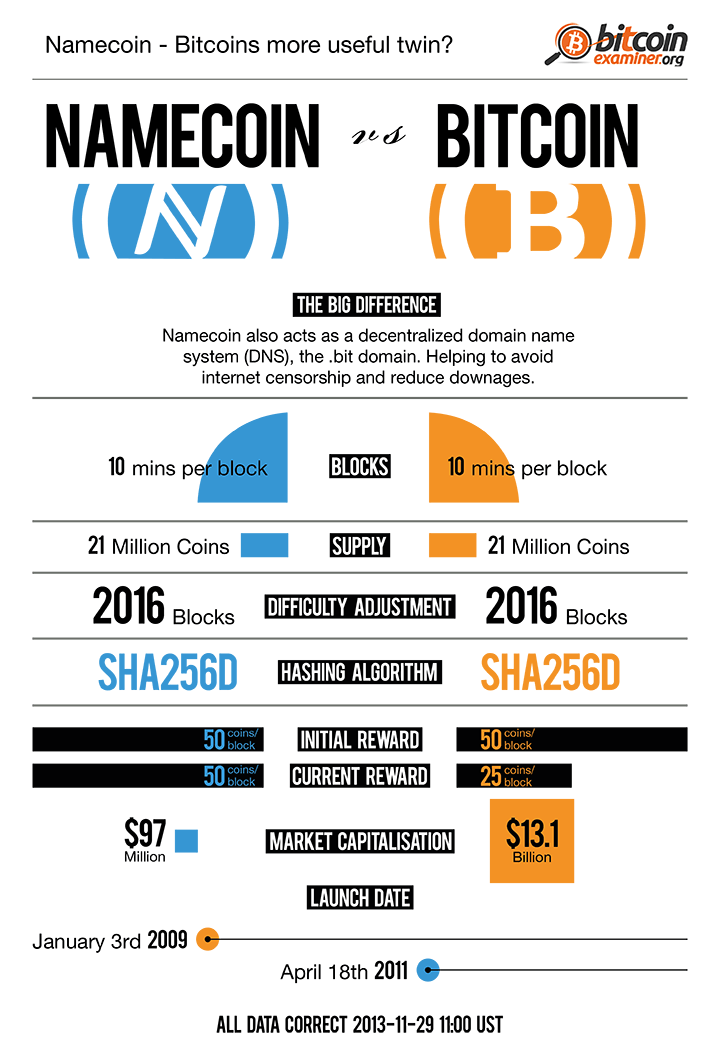 Maria is an experienced journalist currently living in the UK. She has been writing about Bitcoin and the altcoin universe since 2013. She is also a member of the Lifeboat Foundation's New Money Systems Board and a big cryptocurrency supporter.