The Bitcoin exchange Mt. Gox has announced that it is planning to resume all withdrawal operations after this Thursday (20), but that didn't stop the exchange's price from falling to less than $250.
The company released a statement announcing that it "should be able to resume withdrawals soon. At the beginning we will do so at a moderated pace and with new daily/monthly limits in place to prevent any problems with the new system and to take  into account the current market conditions". This decision is being highly criticized in platforms like Reddit.
Mt. Gox is implementing the necessary transaction malleability fixes created by the Bitcoin core developers several days after all the other exchanges. Still, it will take at least three more days for a new update to be released.
Bitstamp, for instance, resumed all withdrawals during last Friday (14), as well as many other exchanges such as Bitcoin.de.
In the meantime, the exchange's BTC price has plunged and caused some panic among the users. In just nine days, the value went from $700 to $240, but there are now signs of a slight recovery, with the price growing almost $100 in the last 24 hours.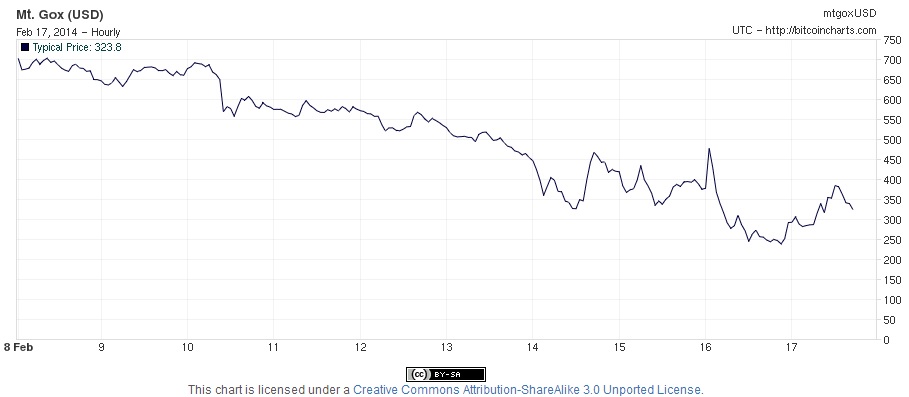 The concerns regarding the Tokyo-based Mt Gox, once the world's biggest cryptocurrency exchange, started in mid-January, when reports of delays in withdrawals began to surface.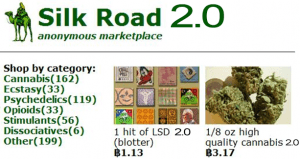 However, some news have also been blaming the price drop on the attack that recently hit the illegal marketplace Silk Road 2.0, which was hacked during the last week.
As a result, the website's entire cache of Bitcoin – 4474.26 BTC, the equivalent to around $2.7 million at the current exchange rate – was stolen. Nevertheless, that is unlikely to be true since the only exchange to register a massive price drop is Mt. Gox.
The platform's operator, known online as Defcon, reported the attack. According to the administrator, the hackers exploited the same transaction malleability feature that was recently used to affect the exchanges. "Our initial investigations indicate that a vendor exploited a recently discovered vulnerability in the Bitcoin protocol known as 'transaction malleability' to repeatedly withdraw coins from our system until it was completely empty", Defcon said in a forum post, quoted by IBTimes.
"Despite our hardening and pentesting procedures, this attack vector was outside of penetration testing scope due to being rooted in the Bitcoin protocol itself", he added, admitting he "should have taken MT Gox and Bitstamp's lead and disabled withdrawals as soon as the malleability issue was reported".