Last updated on October 13th, 2017 at 09:58 am
The Baggot Inn, a pub located in Dublin, could be the first business in Ireland that accepts Bitcoin. Or at least the second, since the Healy's Pub in Ballycastle apparently sold two pints for cryptocurrency a month ago and talked about it on Twitter.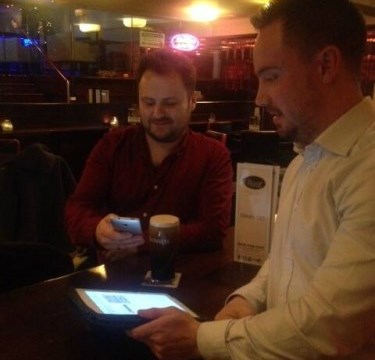 The establishment recently sold its first drink to a cryptocurrency user. The transaction happened this week, when a client used digital money to pay the equivalent to €4.40 (BTC 0.0093) for a Guinness pint.
Besides, the pub is also installing a Bitcoin ATM to improve the experience of the local users regarding cryptocurrency, according to The Daily Edge.
The Baggot Inn is known as "Dublin's premier sports bar" thanks to its 11 screens – including two big ones – always showing different live sports. So if you are a Bitcoiner with a taste for drinks and sports and you are in the Dublin area, then is the right place to go.
Featured image from Wikimedia
Maria is an experienced journalist currently living in the UK. She has been writing about Bitcoin and the altcoin universe since 2013. She is also a member of the Lifeboat Foundation's New Money Systems Board and a big cryptocurrency supporter.