A month ago, we talked about the experience of a San Francisco journalist who decided to live for a whole week only using Bitcoin. Desperate to buy food with cryptocurrency, Kashmir Hill looked everywhere for places that accepted the digital coin, until she found the grocery Buyer's Best Friend Wholesale & Mercantile Inc.
At the time, the establishment had just started accepting Bitcoin, mainly to spare the credit card fees, but the experiment wasn't going so well. Even though the co-owner Adam Sah, a 42-year-old former software engineer, had displayed stickers with the warning "Bitcoin Accepted Here" in three stores in the San Francisco area.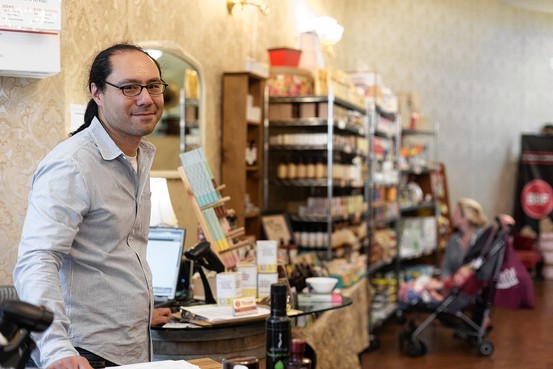 However, if there were only a few customers per week paying for their groceries with Bitcoin, a lot has changed in only a month. Now, at least one cryptocurrency user buys food and other items with digital coin every day at each store.
But this small business success isn't making the big companies jealous, as they are still reluctant about Bitcoin. Take the example of the Atlanta-based retail chain Home Depot: "while we are always monitoring all of the payment options out there, this simply isn't on our radar screen at this time", says the company's spokeswoman, Paula Drake.
Tom Litchford confirms this point of view. The vice president of retail technology for the National Retail Federation, a trade group that gathers a lot of big chains, says Bitcoin hasn't come up for discussion in any meetings with industry leaders. "Where is the motivation for the consumer? Why would I not use my credit card where I get [airline] miles?", asks the representative.
That might be the general opinion when we're talking about the big companies, but that's not what the small businesses think, for sure. They are starting to cut the umbilical cord with the credit card companies, which charge fees up to 3%, and seeing Bitcoin as a real alternative. Do you need any more proof? The Atlanta-based firm BitPay Inc., which processes cryptocurrency payments, recently announced it has signed up more than 8,000 merchants worldwide since it started operating in May of 2011. And they are all small companies!