Welcome the first cosmetic surgery center to join the Bitcoin universe. Elite Body Sculpture, with centers in Beverly Hills and Sacramento, has recently started accepting digital coins as payment for cosmetic surgery.
Elite Body Sculpture, founded by the cosmetic surgeon Aaron Rollins, "is excited to be the very first cosmetic surgery center to accept this form of cutting edge payment", stated a note recently sent to Bitcoin Examiner. The company is using the payment processing platform BitPay to handle their new Bitcoin business.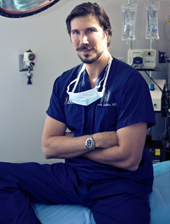 "Unlike other electronic payments, Bitcoin offers customers and merchants unparalleled transparency, as well as protection from identity theft, since no personal information is required to make a transaction", says the note. Well, seems like someone has surrendered to the benefits of cryptocurrency…
According to Tony Gallippi, BitPay's CEO, the service "has a broad base of simple tools to collect Bitcoin payments" and the "Client Billing feature is perfect for any business like Elite Body Sculpture that needs to send an invoice to a customer". Thanks to this feature, "the customer can simply open the invoice, click to pay with Bitcoin, and then pay from whichever Bitcoin wallet they choose. It works instantly, anywhere in the world".
With another Bitcoin business out there, things are going well for the cryptocurrency. In this case, the "culprit" is Dr. Aaron Rollins, who has "always been ahead of the curve", the note adds.
The most amazing is that, according to the doctor, the cryptocurrency's adoption was a request that came from the customers. "Elite Body Sculpture has partnered with BitPay because we listened to our customers' requests to accept Bitcoin. We've always been a forward thinking practice and consider this as the latest innovation in our journey to constantly evolve", claims the owner of Elite Body Sculpture.