After hearing about the possible creation of a Bitcoin Embassy in Montreal and about the fact that Canada was the country with most Bitcoin software downloads at the beginning of 2013, now it's time to check the cryptocurrency business scene in the country. Companies in big cities like Vancouver started to look at Bitcoin as an innovative and beneficial payment system a while ago and it looks like this love story still has a long way to go.
The Bitcoin trend swept the country like a wave, making local businesses become truly passionate about digital currency. "Bitcoin was really born out of banking bailouts. It is the future of money, no doubt", says Michael Bliss, co-founder of the Bitcoin Co-op, a local network for people interested in dealing with Bitcoin.
Like anywhere else, Canadian merchants are adopting cryptocurrency because it's easy, cheap (low fees) and quick. That is why Global News was in Vancouver talking with several entrepreneurs that chose to use Bitcoin. Check what they had to say:
1. Sweet Tooth Café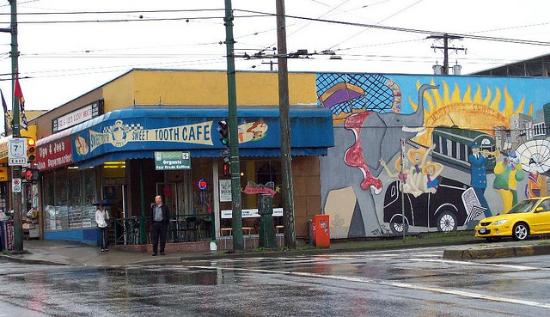 This establishment has been using Bitcoin for a year now. The owner, Ganji Malerba, says even though she knows little about how Bitcoin actually works, she appreciates the idea of lower transaction fees. "I was pissed off at the time at financial institutions. We can't get away without paying any fee, and we are all slaves to them", she says.
2. Blenz Coffee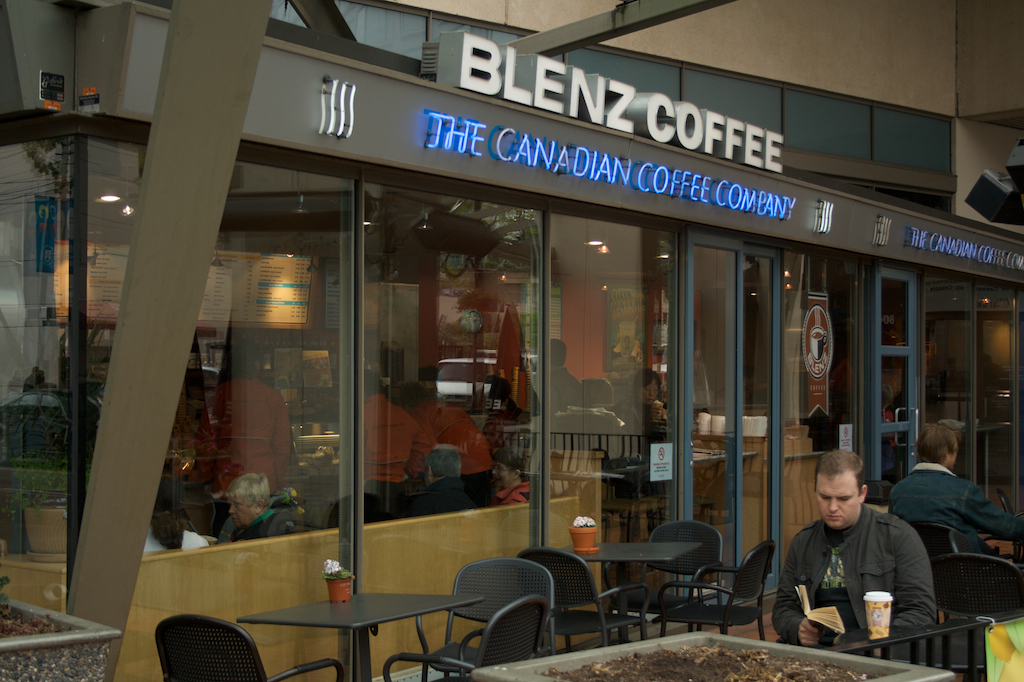 The owner of the franchise Blenz Coffee in Vancouver, Wayne Taylor, highlights the fact that Bitcoin is secure, relying on encryption and public data. "Most of the criminals are focused on compromising your personal bank accounts. It happens every day. Security is an issue in everything. The people who put together the Bitcoin are extreme on security", Taylor explains.
For this entrepreneur, the low transaction fees and the relatively low possibility of fraud are the best features of cryptocurrency, as well as the fact that the coin is not bound down by a particular government. "It allows people a little bit more freedom to do what they need to do", says Taylor, adding that "people need to start gaining their freedom back, and I think Bitcoin is one way to do that".
3. Bitcoiniacs – The Bitcoin Store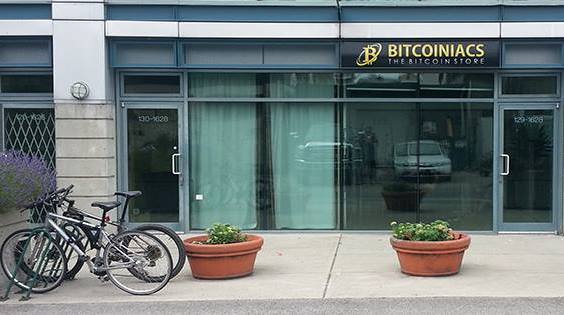 Mitchell Demeter, co-founder of Vancouver's first physical Bitcoin exchange, obviously loves Bitcoin. According to him, "there are a lot of implications of it globally that we like, so we are helping develop the economy locally and see where it goes". At Bitcoiniacs people can not only change cash for Bitcoins and vice versa, but also get any of their questions answered.
"It is a very complex system. There is a lot to it. It takes a few times for people to hear it, and people always have a lot of questions", claims Demeter.
4. India Gate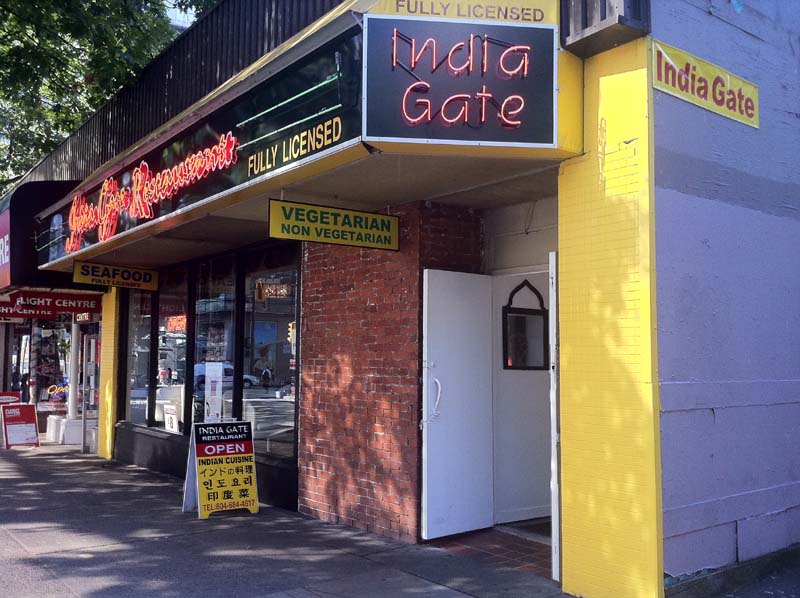 This Indian restaurant, owned by Gurmeet Gupta, has been accepting Bitcoins since May. "For me, it is experimenting with a new market. We are in a touristy area, so we get US dollars a lot, and this is just another currency. But we are cautious too, because we do not know how long this currency is going to be around for", says the entrepreneur, who worries most about volatility,
"As a restaurant, we have day-to-day expenses. [Our account] is set up such that it converts back into Canadian dollars and goes into our bank account. We don't keep Bitcoins", Gupta adds.
5. Central Bistro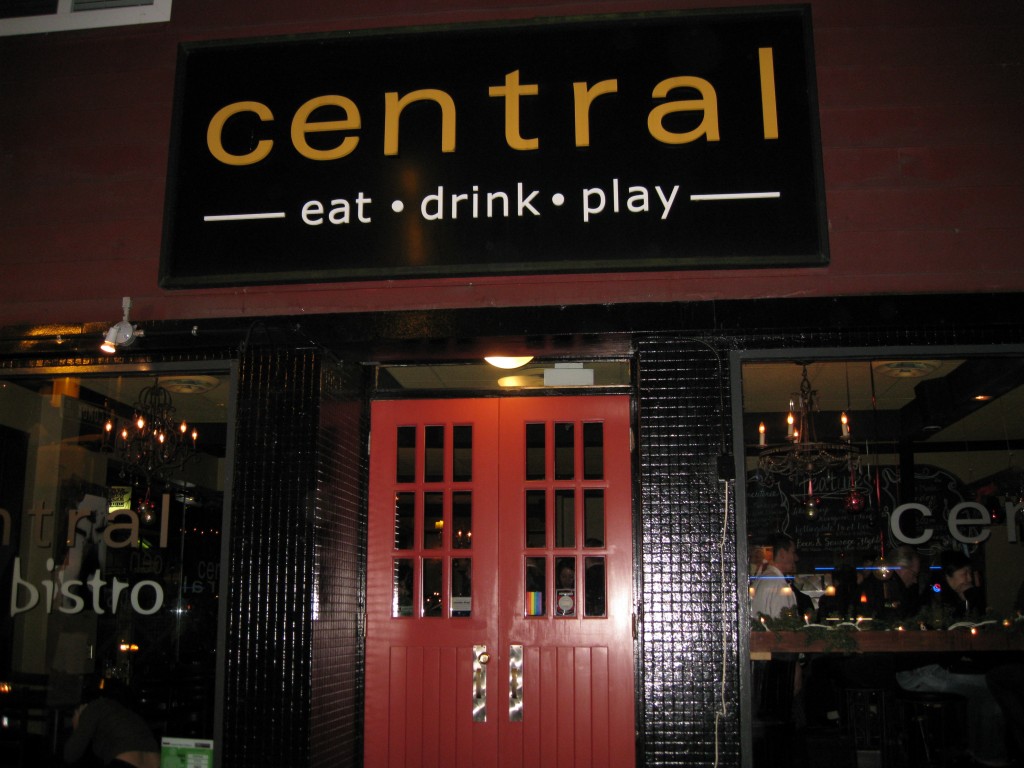 Unlike Gurmeet Gupta, Central Bistro's owner Doug Taylor says he doesn't have any rush to get rid of the Bitcoins he gets from his customers: "I am going to keep it as an investment for now, and see what happens to the value". However, he doesn't have a lot of clients that pay in Bitcoin. "It is a fairly small transaction. You can convert it to cash pretty easily…If it got to the point where 50 per cent of our income came from Bitcoin, I might be a little more cautious", he adds.