Bitcoin's "blockchain technology will be as important to the world as Gutenberg's printing press and the Internet." A new company has just launched based on this belief. Blockchain Investor Inc. (or simply BCI) is the name of the new digital platform.
Cryptor Trust is the name behind BCI, a blockchain-focused investment company that intends to become a major investor in the cryptocurrency ecosystem.
Thanks to Bitcoin's revolutionary core technology, "for the first time in history we can reimagine how the world transacts without relying on an intermediary," said Geir Solem, chairman at Cryptor Trust.
The newly founded company Blockchain Investor Inc. will hold an open crypto offering of 50 million shares at a fix per share value of 0,001 BTC – a total of 50,000 BTC or approximately $12 million – starting this Wednesday (6th) and until June 5th.
"Anyone from all over the world is invited to participate," the company announced. To become a BCI shareholder, investors have to buy at least 50 shares (equivalent to 0,05 BTC or $12). And, although there's a minimum, the investments are not limited to a maximum amount.
BCI counts with an experienced team of advisors with wide knowledge about blockchain technology, cryptocurrencies and the fintech universe, as well as international investment banking, corporate structuring and management.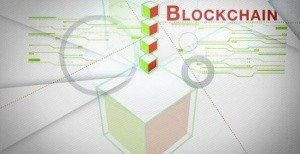 Blockchain Investor Inc. "intends to allocate most of its capital in emerging leaders with a unique value proposition and highly talented management teams," reads a press release. The company plans to keep its holdings mostly in Bitcoin and other altcoins, a decision that could positively impact the crypto market.
BCI's short-term plans include the development of a portfolio of prime investments with a 3 to 5 years timeframe, while "simultaneously providing the industry with availability of long-term equity."
The company also plans to integrate blockchain applications into its core operations in areas such as crypto security, smart assets, payments and peer-to-peer platforms to trade/exchange shares and register its shareholders' base.
To find out more about BCI you can visit Cryptor Trust's website and read the available prospectus about the new company.