Hello, Bitcoiners! Welcome to our latest weekly round up with the most important news of the past week.

BitGold launches new gold trading platform inspired by Bitcoin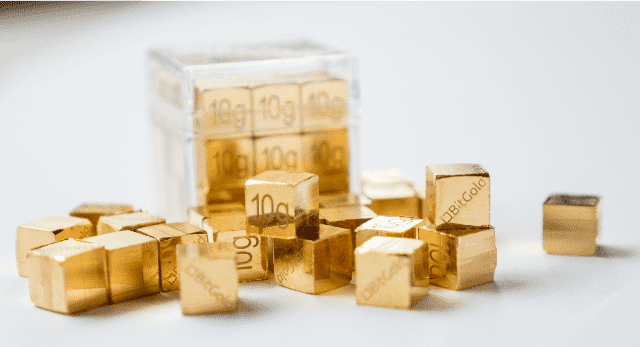 After an exclusive beta test, BitGold has launched its new platform: a software service that connects free vault storage with payment networks, enabling a 'banking' like platform for gold inspired by Bitcoin.
During the private beta test, the invited users were able to open accounts, send and spend gold by email or text message, purchase gold from one of BitGold's ten vaults around the world and redeem physical gold cubes.
Full article on 99Bitcoins.com
Winklevoss twins eat, sleep, breathe Bitcoin
The twin Harvard graduates of Facebook fame Cameron and Tyler Winklevoss just took the stage at Disrupt NY to update everyone on their recent Bitcoin projects. As a reminder, the twins have been working on an exchange traded fund (ETF) under the symbol 'COIN' so that old-school traders can trade Bitcoins on the NASDAQ OMX. The two brothers also recently announced a new Bitcoin exchange called Gemini. They want to build a fully regulated and fully compliant US-based exchange.
"A lot of people don't want to deal with the effort needed to secure your Bitcoins," Cameron Winklevoss said. "That's why we started to build Gemini, which is a US-based exchange with compliance — it's NASDAQ, E-Trade and DTC built into one."
Bitseed open-sources creation of second plug-in Bitcoin node
Bitcoin startup Bitseed has announced it is open-sourcing the creation of its new plug-in node. The company, which launched its first node in March, is asking contributors to help evolve its product by completing tasks and solving bounties in exchange for rewards.
Bitseed's project is hosted on Assembly, a collaborative platform that tracks contributions to projects with coloured coins on the Bitcoin blockchain.
Meet BCI, the new blockchain-focused investment company launched by Cryptor Trust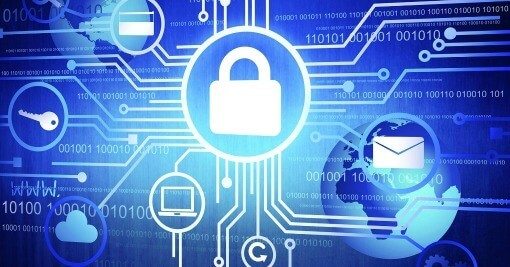 Bitcoin's "blockchain technology will be as important to the world as Gutenberg's printing press and the Internet." A new company has just launched based on this belief. Blockchain Investor Inc. (or simply BCI) is the name of the new digital platform.
Cryptor Trust is the name behind BCI, a blockchain-focused investment company that intends to become a major investor in the cryptocurrency ecosystem.
Full article on 99Bitcoins.com
A physical Bitcoin wallet will put coins in your non-digital pocket
Owning Bitcoin might give your inner crypto-anarchist a bit of a rush, but the currency lacks the tactile fat-cat feels of physical notes in your wallet. Plus, only dealing with currency in the ether can make Bitcoin insecure and difficult to use. Case, a Bitcoin wallet that fits in your jeans, hopes to solve those problems.
Case is a device a little smaller than your smartphone, with just a tiny screen, a keypad, a fingerprint scanner, and global SIM card. The idea is that you can send and receive Bitcoin transactions with complete security anywhere in the world, without needing to rely on a third-party service that's vulnerable to hacking (or, for that matter, super-secure but super-annoying paper wallets).
Bitcoin exchange BTCXIndia to close after losing bank account
Bitcoin exchange BTCXIndia has announced that it is closing its doors later this month following the loss of its banking partner.
The India-based exchange, which featured a live trading platform and wallet service, said in a statement on its website and via email that it would close its doors on 20th May. The exchange operator suggested that the closure was a result of a broader policy shift on the part of its Indian banking partner.
BitOasis launches Middle East's first Bitcoin buying platform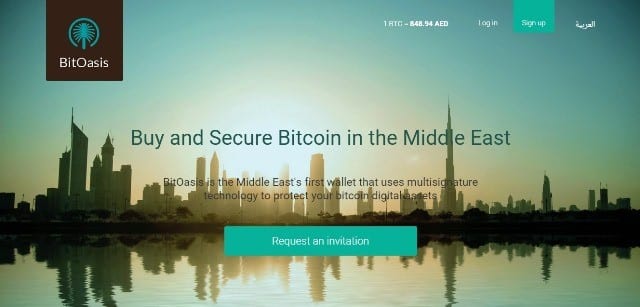 Middle East just got its first Bitcoin buying service. The platform has just been launched by renowned cryptocurrency startup BitOasis, based in Dubai.
The company launched the new service at the startup-focused event TechCrunch Disrupt NY Startup Alley and revealed its expansion plans into the Middle East and North Africa (MENA). Co-founder Ola Doudin explained that BitOasis' goal is to increase Bitcoin liquidity in the region.
Full article on 99Bitcoins.com
USAA creates research team to study use of Bitcoin technology
USAA, a San Antonio, Texas-based financial institution serving current and former members of the military, is studying the underlying technology behind the digital currency Bitcoin to help make its operations more efficient, a company executive said.
Alex Marquez, managing director of corporate development at USAA, said in an interview this week that the company and its banking, insurance, and investment management subsidiaries hoped the blockchain technology could help decentralize its operations such as the back office.
Bitcoin extortion group DD4BC prompts warning from Swiss government
Extortionist group DD4BC appears to be connected to a new wave of distributed denial of service (DDoS) attacks against organizations in Switzerland, New Zealand and Australia.
With the new attacks, the group is seeking 25 BTC from affected parties in exchange for relinquishing the flood of inbound data is issues that renders recipient websites inaccessible.
itBit snatches banking license, becomes first regulated Bitcoin exchange in US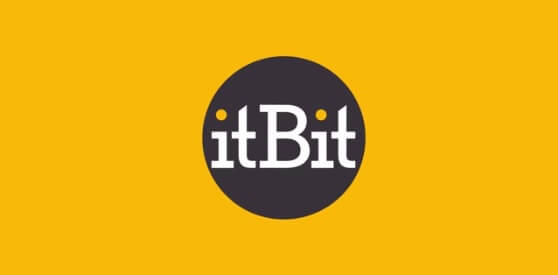 Following its expansion into the United States, global Bitcoin exchange itBit has just become the country's first fully regulated cryptocurrency company.
New York's Department of Financial Services granted the exchange an LLC this week, a license that allows the company to legally trade in all 50 states. "Compliance is an important pillar of (our) mission. itBit can truly become the backbone of the entire Bitcoin ecosystem," said itBit's CEO and co-founder Charles Cascarilla.
Full article on 99Bitcoins.com
The mysterious disappearance of Satoshi Nakamoto, founder and creator of Bitcoin
"I've moved on to other things…" These sound like the words of a man who invested everything in a failed invention, a man who discards a lost cause, a failed gym membership, or the latest juice diet after determining that enough is enough.
That's why hearing these words from Nakamoto in April 2011 seems so mysterious. Just imagine if Bill Gates had disappeared after launching Windows 95 or if Steve Jobs had vanished prior to the release of the first iPhone.
ShoCard embeds your identity in the Bitcoin blockchain
New startup ShoCard is building a digital identity system that encrypts and embeds sensitive information onto the Bitcoin blockchain, removing the risk of a third party losing that data. The company is still in its early stages, but founders say they're already in talks with financial institutions to start implementing ShoCard as verification for online purchases.
ShoCard was presented this week at the TechCrunch Disrupt conference in New York, where co-founders Armin Ebrahimi and Jeff Weitzman explained the concept to an audience of technologists and potential investors.
American entrepreneur aims to boost his 'Blockchain Valley' with Tesla's help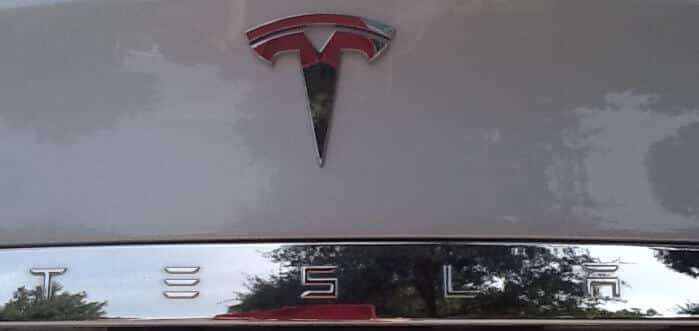 Morgan Rockwell is a man with a dream, but not just any dream. He plans to create the world's first Bitcoin town, but in order to do that he will need Tesla's help.
Having said that, how can the electric automotive company help Rockwell turn his dream into reality? The entrepreneur, founder of Kinetics Inc., has been working for a long time to attract Tesla Motors and he intends to ultimately compete with giants like Google, Apple and Visa, among others.
Full article on 99Bitcoins.com
What would a Bitcoin collapse look like?
Collapse. It seems to be a word that is becoming more and more relevant in our everyday lives. The economic collapse of Greece. The collapse of the Petrodollar. The collapse of our civil liberties and constitutional rights. And the upcoming collapse of the US Dollar.
There's a lot on our plate right now, but why not lay all the cards on the table? What would happen if Bitcoin collapsed? This possibility is much closer than you think, and efforts to avert it are underway, but what if nothing was done? Let's pretend everyone just acted like everything's peach fuss with Bitcoin and its current block chain trajectory. All the signs were ignored, and more and more people jumped on the Bitcoin bandwagon. Here's a glimpse into one version of the future.
Infinitum announce their physical Bitcoin
Alec Johns, Marketing Manager at Infinitum, took a shine to Bitcoin when he was importing products from China and India for local distribution. Johns recognised that the International payment processing fees made a substantial dent in his profits. "Then Bitcoin came into the spotlight and I was able to make payments and not worry about bank transfer fees," said Johns.
The inspiration behind the Ingenium Coin came from the Bitcoin community forums over Christmas and New Year. "For about a year we have wanted to do something, anything to promote and increase awareness of Bitcoin in a positive way," said Johns. "Bringing another physical Bitcoin to the market appeared to be what the public were after."