There is a new small addition to the Australian pension application form that means big news for the Bitcoin community in the country and across the world. Starting this week, Australia's pension applications must declare their "cyber currency" assets such as Bitcoin.
The application form published by the Department of Human Services (DHS) puts Bitcoin at the same level of other potentially valuable assets such as "taxi plates, time shares, racehorses, greyhounds, travellers cheques" and other collectables. The decision, according to a Sydney-based lawyer "legitimizes the concept of digital wealth beyond a niche area".
Bitcoin's appearance on the government-issued form might be subtle, but it's definitely significant, Amor Sexton, who works at the digital currency specialist firm Adroit Lawyers, told CoinDesk.
It looks like cryptocurrency is changing the way the Australian government sees intangible assets, mainly because Bitcoin fits in this description but can easily be traded. "The concept of 'digital property' or 'digital assets' may seem straightforward but it actually challenges some of the fundamental rules of property law. This recognition of cryptocurrency as an asset is an evolution of property law and the concept of wealth", she added.
With this new decision, Australia keeps showing that it's one of the few countries in the world willing to properly regulate Bitcoin at the moment without creating major barriers to its popularity.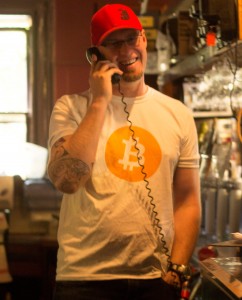 Jason Williams, president of the Bitcoin Association of Australia, announced the organization is "delighted" by the government's decision of including Bitcoin in the form. Cryptocurrency is now considered a form of wealth in Australia, a definition that attacks the idea of Bitcoin as a niche trend.
Williams said that "not only does this legitimize Bitcoin as a form of wealth, the very inclusion of Bitcoin into official government documents indicates there is real effort by the government into understanding and realising cyber currencies in general, and Bitcoin in particular, are technologies that are set to be a permanent part of our financial landscape".
Image source: Wikimedia