Coinbase might get an additional $50 million in new capital in the near future. That is at least the company's next goal, less than a year after the Bitcoin startup received its latest round of Series B financing, a total of $25 million raised by Andreessen Horowitz.
In the event Coinbase, which provides digital wallets and services for merchant across the globe, actually manages to gather the $50 million, it will become the best-capitalized Bitcoin startup (despite Blockchain and Bitpay's recent $30 million funding rounds).
However, according to TechCrunch, Coinbase is facing problems in the fundraising game that may limit their objectives. A source told the website that the cryptocurrency company started out by seeking the ambitious investment of $150 million, but the plan was ruined by the fall in Bitcoin's price over the last few months.
The phenomenon highlighted cryptocurrency's biggest problem so far – volatility -, crushing the investors' expectations. The price of Bitcoin has been up and down, repeatedly floating between $310 and $420 since the beginning of October and mid-November.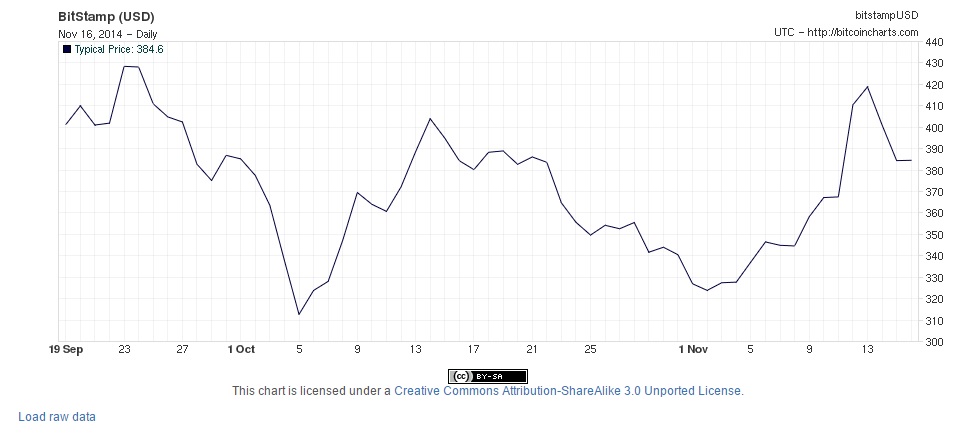 Also, and although the uncertainty regarding regulation was never a major problem to investors, the company's chances were damaged by rumours that Coinbase might be under investigation in the United States.
Let us remind you that Coinbase expanded its services into 14 new countries in September. Although the move is natural for a company expanding its influence, it also means that the startup will be able to minimize the damage in case the United States government decides to act against Bitcoin or directly against the company.
Featured image source: Coinbase