Morgan Rockwell is a man with a dream, but not just any dream. He plans to create the world's first Bitcoin town, but in order to do that he will need Tesla's help.
Having said that, how can the electric automotive company help Rockwell turn his dream into reality? The entrepreneur, founder of Kinetics Inc., has been working for a long time to attract Tesla Motors and he intends to ultimately compete with giants like Google, Apple and Visa, among others.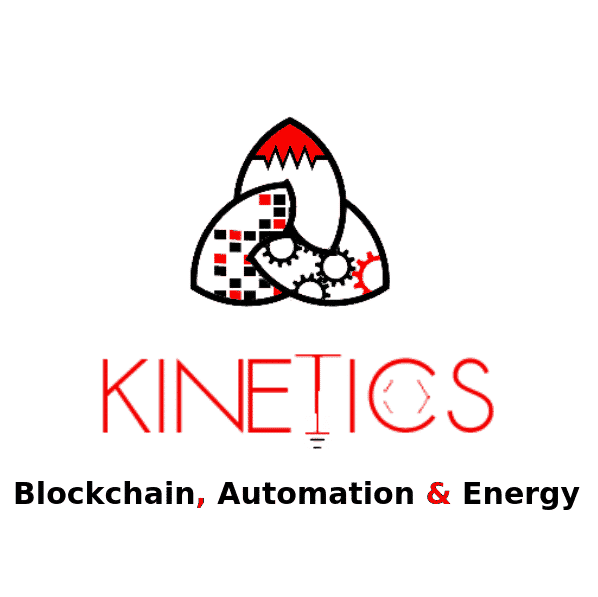 Kinetics Inc. is the first active science research facility in the world completely focused on blockchain technology and is currently "buiding microcontrollers, biological computers, robots, drones and service machines that interact with the blockchain technology under the decentralized evolution of networks," according to the entrepreneur.
His company's developments will help boost his vision: the 'Blockchain Valley'. Rockwell currently lives in Upper Lake, California, where he wants to install the very first Bitcoin town with Tesla's help.
"I've focused on Tesla Motors heavily in regards to Bitcoin from gaining partners at the motor company, putting our headquarters down the Highway 20 from the first giga-factory and up the 101 from the Fremont auto factory," Rockwell told CryptocoinsNews.com.
The innovative firm's headquarters double as one of the first gas stations in California that has been converted into a Tesla-friendly supercharger station. "It is a mad scientist lab inside a 100-year old gas station. I've built three office spaces in the back metal garage building and am building the front lobby into a robot shop for now with the ATM, and a farmers market in back," Rockwell explains.
"[The supercharger station] will bring our headquarters more customers, foot and auto traffic to the town we are currently buying up, and it will bring the people inside Tesla who I've educated about Bitcoin into our business in both relationships and partnerships. A self-driving Tesla vehicle that responds to Bitcoin payment is one of the larger goals for putting blockchain technology inside of a Tesla."
Besides all the products currently being produced by Kinetics Inc. – such as BitSwitch, BitNODE, BitServer, BitVender' BitSD15, BitCongress, Axiomity and BRICKxy – the company also owns numerous subsidiaries like Build-A-BOT Inc., General Blockchain Inc, US Cryptobank Inc and US Thumbprint Inc.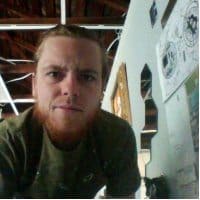 Besides trying to attract Tesla, Rockwell is simultaneously procuring investment from other major companies. He aims to "inject the Bitcoin ecosystem with the intel brand and help build trust in the blockchain in regards to scalability and viability."
While his big plan is still under development, Kinetics Inc. will continue operating in the 'Blockchain Valley', "a new place for the future to nurture the youth and grow the most advanced technology that humans, machines and nature can come up with in collaboration."