Last updated on February 12th, 2015 at 10:34 pm
Remember "Happy Tree Friends"? If the name doesn't ring a bell, think about a famous American cartoon where cute creatures have violent "adventures" with really graphic endings?
Well, one of the last episodes had a special guest: a Bitcoin! And no, the result was not good.
You can click here to see the video.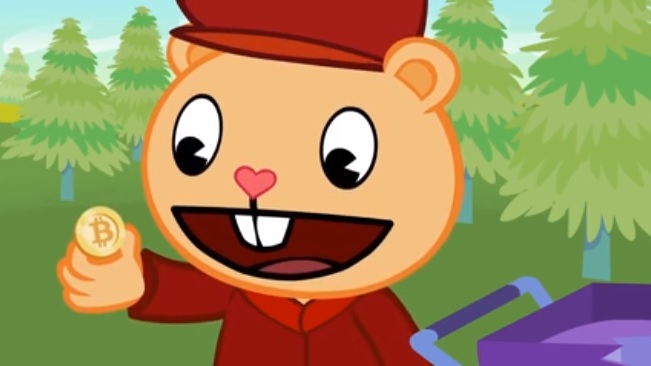 Maria is an experienced journalist currently living in the UK. She has been writing about Bitcoin and the altcoin universe since 2013. She is also a member of the Lifeboat Foundation's New Money Systems Board and a big cryptocurrency supporter.