Welcome to 99Bitcoins' latest weekly round up with all the most important news of the week.
Ransomware creator apologizes for 'sleeper' virus and releases keys, no refunds in sight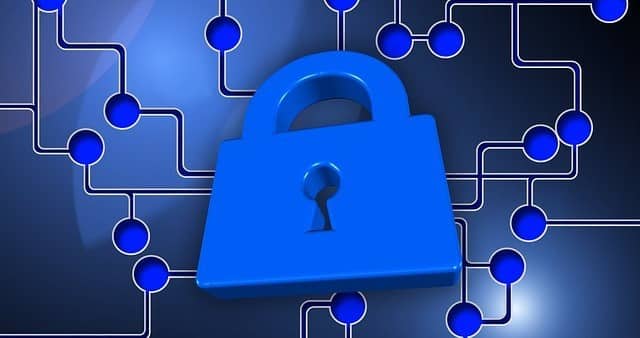 The alleged creator of the new strain of ransomware known as Locker has apologized for launching the attack. The Internet user claiming to be the hacker responsible for the 'sleeper' malware published the decryption keys that should allow the infected users to recover their digital files.
However, there's probably less hope for the victims that have already paid the Bitcoin ransom, as the hacker didn't mention any refunds.
Full article on 99Bitcoins.com
BitFury to release light bulbs that mine Bitcoin in 2015
Following the revelation last week that BitFury had developed a prototype light bulb capable of mining Bitcoin, the company has announced it plans to take steps to bring the devices to market in 2015.
Though much about the market strategy remains in early stages, the news follows increasing reports that industry companies are attempting to find use cases for bitcoin in line with the broader trend toward connecting everyday devices to the Internet.
Tracking Bitcoin regulation state by state
The New York Department of Financial Services will likely release a first-of-its-kind digital-currency-specific state regulation, the BitLicense, within days. They'll soon be joined by a growing number of states that have begun the process of either amending their existing money transmission licensing laws or writing their own technology-specific laws.
Coin Center has been working with lawmakers in these states as they engage in the slow but inexorable process of legislative drafting and regulatory rulemaking.
Mexico's TAR first Latin American airline to accept Bitcoin
Mexico-based airlines TAR Aerolineas has become the first in Latin America to accept Bitcoin payments. The airliner will accept payments in the digital currency following a partnership between Openpay– a Mexico-based payment service provider – and payment processor BitPay.
In a statement, Jose Calzadias, commercial manager at TAR, said that the company, which serves 12 destinations throughout Mexico, would continue to evaluate payment options that give "real added value" to customers.
Final BitLicense version released by New York financial authority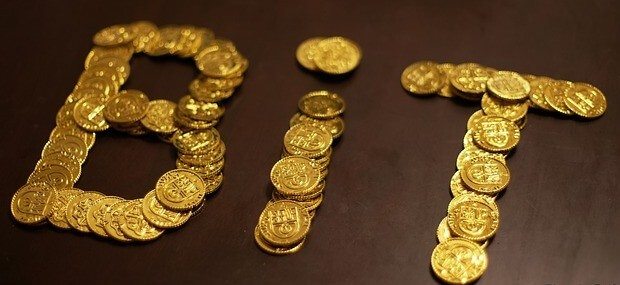 New York Superintendent of Financial Services Benjamin Lawsky, who will be leaving the post at the end of June, released the final version of the BitLicense, the set of rules that will regulate cryptocurrency-related businesses in the state of New York.
Lawsky presented the BitLicense during a speech delivered at the BITS Emerging Payments Forum, in Washington.
Full article on 99Bitcoins.com
Sia launches Bitcoin cloud storage with own blockchain
As Bitcoin technology evolves and grows past the "early adopter" stage, more and more businesses are entering the space looking to provide the market with innovations based on Bitcoin's blockchain technology.
Today, there are many businesses that are in perpetual pre-launch, like the vaunted Open Bazaar, who seems to have been on the brink of release ever since Bitcoin was just a whitepaper. The cloud storage industry within the Bitcoin community is still an open door to entrepreneurs, and Sia has stepped forward to fill this market niche.
Mirror raises $8.8 million for Bitcoin smart contracts trading
Mirror has secured $8.8m in Series A financing to reposition itself as a smart contract trading platform built on Bitcoin's blockchain.
Led by Ripple Labs investor Route 66 Ventures, the round also included Battery Ventures, Crosslink Capital, RRE Ventures and Tim Draper. As part of the deal, Route 66 venture partner Pascal Bouvier will join Mirror's board of directors.
Coinbase suspends Bitcoin services in Wyoming due to banking regulation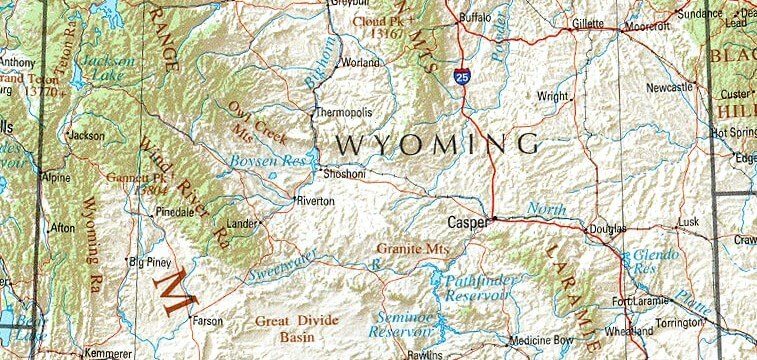 San Francisco-based Bitcoin company Coinbase has announced the suspension of its services in the state of Wyoming (United States) due to banking regulatory policies that are likely to "render continued operations impractical."
"Coinbase is indefinitely suspending its business in Wyoming," the company announced on its website, confirming the firm has no other plans at the moment.
Full article on 99Bitcoins.com
Overstock will issue a private bond powered by Bitcoin tech
Overstock.com is preparing to offer a $25 million private bond using the blockchain, the distributed online ledger that underpins the Bitcoin digital currency.
Earlier this week, the online retailer circulated a document among hedge funds, private equity groups, and other potential Wall Street investors indicating it was offering such a bond. Company CEO Patrick Byrne, the circular says, "believes that cryptotechnology can do for the capital market what the internet has done for consumers"—a reference to the type of technology that drives Bitcoin.
KnCMiner deploys next-generation 16nm Bitcoin ASIC
Swedish mining hardware firm KnCMiner has deployed a new Bitcoin ASIC it says will be a "game changer" for the industry.
First announced last November, the 16nm Solar is six times faster than the company's previous 28nm design. Unlike conventional 'flat' chips, its components are stacked three-dimensionally to increase efficiency and processing speed.
Possible $500,000 Bitcoin cloud mining Ponzi scheme uncovered
Roughly nine months ago, Bitcoin Foundation Chief Scientist Gavin Andresen made a rather interesting comment on Reddit in which he claimed, "I suspect many [cloud mining companies] will turn out to be Ponzi schemes."
There have been a few cloud mining scams uncovered over the past year or two, and it appears that another one could unravel in the near future. An anonymous source has provided information to Bitcoin Magazine regarding the possibility of a scam involving Bitcoin Cloud Services (BCS), which is currently one of the largest cloud-mining providers on the market.
New York man robbed at gunpoint for Bitcoin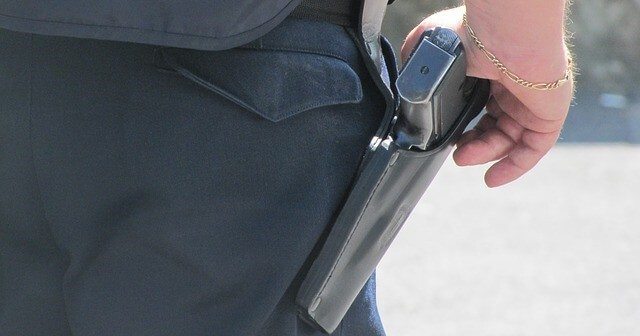 Street criminals are getting tech-savvy. A man was robbed at gunpoint on May 27th in New York City, but the robber wasn't looking for regular money. Instead, he ended up taking $1,100 worth of Bitcoin.
The robbery happened in broad daylight, at 11.30 am, in Crown Heights (Brooklyn), CNBC.com reports. The victim, a 28-year-old man, had received a reply to his Craigslist.com ad offering BTC for sale and was waiting for the buyer in a street corner.
Full article on 99Bitcoins.com
Max Keiser's Bitcoin Capital attracts $1m for cryptocurrency investment
Bitcoin Capital, a VC fund from financial journalist Max Keiser, has smashed the $1 million crowdfunding mark on BnkToTheFuture.
With six days still left to go, Bitcoin Capital has already attracted more than 550 backers investing as little as $1,000, who are being offered 50% equity in the fund.
NYSE chairman: Millennials trust Bitcoin more than fiat
Intercontinental Exchange (ICE) CEO and New York Stock Exchange (NYSE) chairman Jeffrey Sprecher has come out in support of Bitcoin and the blockchain, voicing his belief that the technologies are part of a larger change in how trust is being established in society.
Speaking to CNBC's Bob Pisano on "Power Lunch",Sprecher opened up about NYSE's investment in Bitcoin services provider Coinbase's recent $75 million Series C funding round, one of the largest so far closed by an industry firm.
Zebpay 's Sandeep talks about their latest feature and Indian Bitcoin ecosystem
We have been covering a lot about the Indian Bitcoin ecosystem for a while now, and in a recent post we have discussed the various features offered by prominent Indian Bitcoin start-ups in an attempt to get more people to adopt and use Bitcoin in their day-to-day transactions.
Zebpay is one such Indian Bitcoin company which has made the process of Bitcoin transfer as easy as sending instant messages on WhatsApp or WeChat. Zebpay has recently started selling cash vouchers for e-commerce sites, which can be bought using Bitcoin. This way, the company is allowing its customers to indirectly use Bitcoin for shopping on selected Indian online stores.
Two Bitcoin startups win mobile challenge promoted by Citibank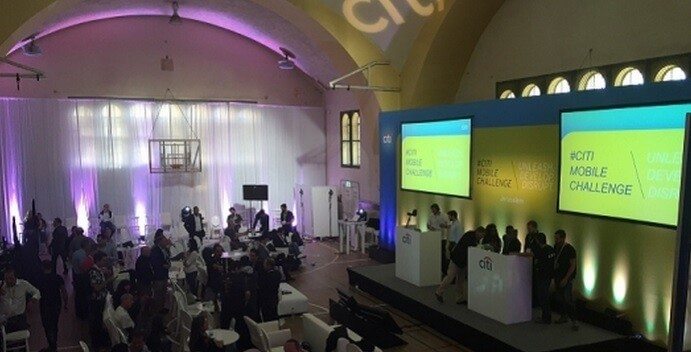 The Bitcoin startups GetGems and Billon are two of the winners of this year's Citi Mobile Challenge, an initiative promoted by Citibank that helps develop innovation in the fintech area.
GetGems, a Blockchain-based social networking app created in Israel, was considered the "Most Visionary Social Media Solution". The second cryptocurrency startup awarded during the challenge was the Polish Bitcoin wallet Billon, which won the award for "Most Innovative Blockchain Solution".
Full article on 99Bitcoins.com
Taringa! social network sees 40% spike in content creation following Bitcoin integration
Taringa!, Argentina's largest social network, has seen an average increase of 40% in content creation since the integration of Bitcoin last month.
On April 21, Taringa! launched an initiative called Taringa! Creadores, which enables users worldwide to receive the payments for ad revenues and incentives in Bitcoin. Within days of its launch, Taringa! received thousands of requests from existing users.
Bitcoin has died nearly 100 times
According to the mainstream press, Bitcoin has died… Many, many times. That's why Jordan Tuwiner started Bitcoin Obituaries – to compile the many obituaries which have been written about the nascent cryptocurrency Bitcoin.
He had noticed a preponderance of articles claiming Bitcoin would soon be gone. "I wanted to collect the articles and make a monument showing Bitcoin's resilience. I knew the site would be funny, but also shows Bitcoin's strength over time," Tuwiner told Cryptocoins News.
Leaders in Bitcoin broadcasting: 'Pandora's box is open and there's no going back'
Out of the buzz surrounding Bitcoin has come unique journalism and multimedia. Over the course of cryptocurrencies' beginnings, many podcasts, radio broadcasts, and YouTube shows have appeared around the same time, giving listeners and viewers information on Bitcoin and many other subjects in a new way. Each show has added its own color and new voices to the decentralized community.
CoinTelegraph wanted to provide an inside glimpse of some of the industry's most popular crypto-related broadcasts and podcasts. We asked hosts to tell us how they came to create their shows, how they began talking about Bitcoin, what types of topics they cover, and what some of their most memorable guests and moments have been.