Welcome to 99Bitcoins' latest weekly round up. Get ready to find out everything that happened last week in the Bitcoin world.
This is why Bitcoin should learn from Litecoin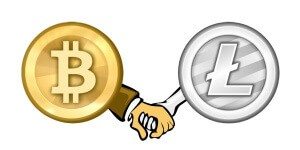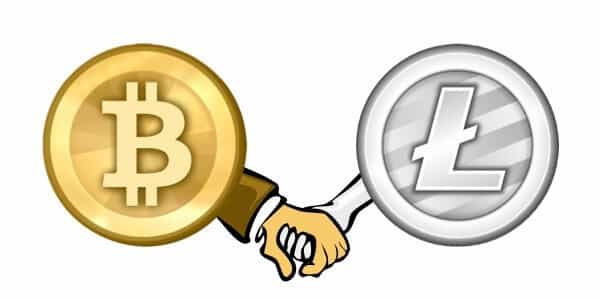 When Charlie Lee created Litecoin, the silver reflection of Bitcoin, he had only one thing in mind and that was toimprove the resiliency of the whole cryptocurrency network.
He wanted to express the value of an altcoin. He saw some vulnerability in the Bitcoin network, but because he didn't have any authority, he couldn't do anything about it.
Full article on 99Bitcoins.com
How blockchain tech will change auditing for good
Following the Enron Scandal in October of 2001, something unprecedented happened. For the first time in its modern history, although for a short period, the global audit industry lost its most precious asset: public trust.
Although the industry has since recovered, and the rules have changed to limit the risk of another scandal of similar proportions, the potential for auditor fraud, as uncovered in 2001, still remains.
Bitcoin surges past $300 mark, "Grexit" increasingly likely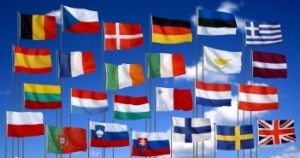 If you're looking to pick up some more Bitcoins, you'd better be willing to shell out some serious cash. Bitcoins are now selling for more than $300 dollars a piece, having surged over the weekend. The recent price spike is most likely due to the ongoing financial crisis in Greece.
Developments over the weekend have now set the stage for a possible Greek exit of the eurozone, which could destabilize the European Union and potentially the euro itself.
Full article on 99Bitcoins.com
Deal between Tovis and Hacking Team shows why Bitcoin is not used by hackers directly
Saying that the world of hacking and exploits if a lucrative business would be quite the understatement. A Russian hacker sold one of his zero-day vulnerabilities to Hacking Team a while ago for the sum of US$45,000.
All it took was an email conversation and the exchange of bank details in order to receive the funds. Plus, he got a nice invoice as well to make everything look more legitimate.
Cloudminr.io collapses: lost BTC, client's data for sale and rumours of fraud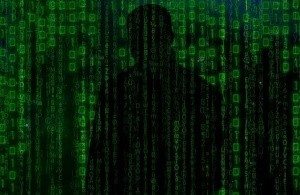 Another day, another hack. This time the victim was the Bitcoin mining service Cloudminr.io, which collapsed following the digital attack.
Following the reported hack, Bitcoins were lost and personal user information was up for sale amidst accusations of fraud.
Full article on 99Bitcoins.com
Danish Bitcoin exchange CCEDK releases Bitcoin debit card
CCEDK has announced that it is coming out with its own Bitcoin debit card. In addition to strictly storing the funds as Bitcoin or USD, the user will have the option to store their money as BitShares, which would be pegged to the value of the dollar or another major currency.
This is a fundamentally lacking feature in many card programs available to Bitcoiners, although Bitreserve have come along to try and deal with the problem of volatility. The new card will be called the NanoCard and it will be broadly available to customers of the exchange beginning today.
Crowdfunded documentary "Bitcoin: The End Of Money" is live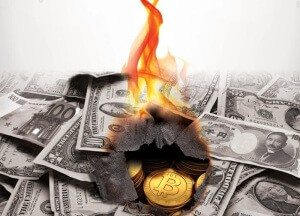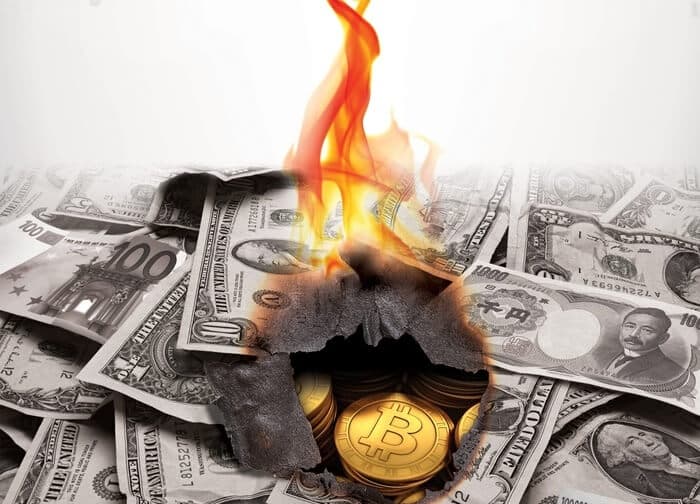 The much awaited cryptocurrency documentary "Bitcoin: The End Of Money (As We Know It)" has been released on Tuesday (14th July) and can now be watched online.
The 60-minute documentary, produced by Torsten Hoffmann, is the product of a successful Kickstarter campaign that started in May 2014 and raised over $17,000. The release was announced on Twitter.
Full article on 99Bitcoins.com
Bitcoin companies weigh in on digital currency regulations for the California Senate
This week leading Bitcoin companies including BitGo, Bitnet, Blockstream, Chain.com, Gem, Mirror, Xapo and Blockstream have sent a letter to the California Senate as a response to the recent approval of AB 1326, New York's BitLicense-like document seeking to "license" businesses focusing on digital currencies.
The companies have suggested that businesses that are not taking unilateral custody of funds should not be subjected to regulation.
Source: BitcoinMagazine.com
The future of money 'Bitcoinized'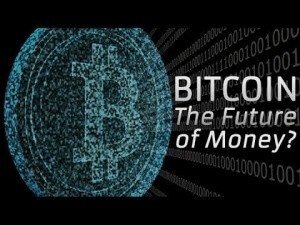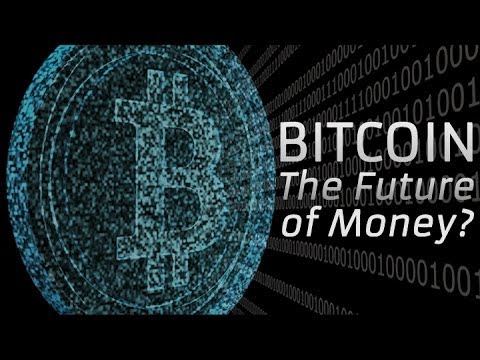 If the world economy is a game of Monopoly, then the players should eventually get tired of the fiat currency system. What's more fascinating is that we have a solution right in our grasp, but the world economy is not quite ready to adopt it. Some of you may have guessed what I am talking about: Bitcoin.
The way we are using Bitcoin falls short of its possibilities. If cryptocurrency were a part of nature, then we would only be using its fruits, while a number of overwhelming possibilities would still be hidden in the seeds. Let's talk about some of the possibilities of the Bitcoin technology.
Full article on 99Bitcoins.com
Jersey asks public how it should regulate Bitcoin
The Government of Jersey has opened a consultation period to seek public opinion on whether it should regulate virtual currencies such as Bitcoin.
In its consultation paper, the British Crown dependency notes the risks associated with digital currencies and the various regulation options available.
Bitcoin company Coinsilium launches UK's first blockchain IPO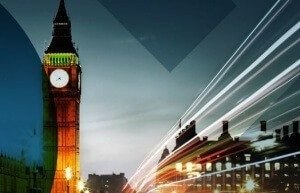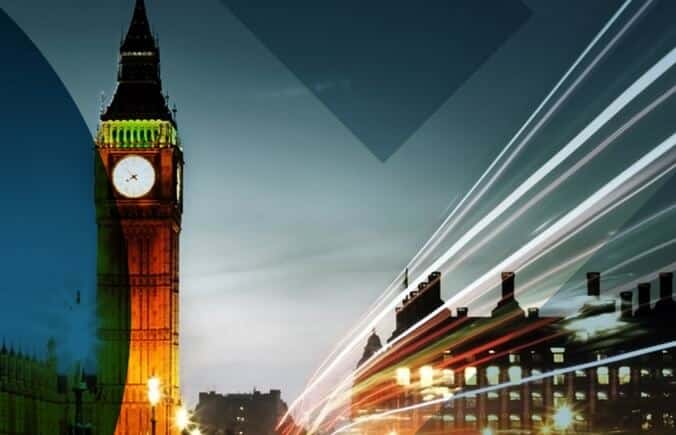 Coinsilium, a British fintech company focusing on Bitcoin's technology, plans to launch Britain's first blockchain IPO (Initial Public Offering). The firm has announced it will soon list its shares on London's AIM, the stock market for small companies.
According to Coinsilium, the IPO will kick-off in the first half of August under the ticker COIN, proving that investors and fintech experts are getting more and more interested in the blockchain. Coinsilium will be the first Bitcoin company in the country and one of the first in the world to launch such an offering.
Full article on 99Bitcoins.com
Bitcoin exchange OKCoin withstands DDOS attacks: Attackers wanted to influence price
OKCoin's defense system was put the test on July 10th when a distributed denial of service (DDOS) attack prevented some users from accessing its platform from 17:00 to 17:19.
Xin Chen, chief financial architect at OKCoin, told CCN the attackers wanted to influence the Bitcoin price, which they succeeded in doing for the short term. "There is an impact on the short-term price of Bitcoin from the attacks," Xin Chen said.
Putin talks Bitcoin, admits digital currencies have their uses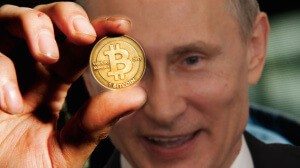 When Putin talks, the world listens. And now the ever controversial President is setting his sights on Bitcoin, having recently talked about digital currencies for the first time on Russia 24.
Up until the recent remarks, Putin has largely stayed mum on the use of digital currencies and other related technologies. And while his recent comments were somewhat vague, they still represent a step forward.
Full article on 99Bitcoins.com
Bitcoin regulation bill advances in North Carolina
A recently drafted piece of legislation covering Bitcoin regulation and cryptocurrency activity oversight has advanced in the North Carolina Senate. The Commerce Committee already gave its stamp of approval to SB 680, which was originally filed in March and gained a majority 117-1 vote from the state's House of Representatives in May.
This Bitcoin regulation bill would give the state banking commissioner authority over money transmitting operations, which span Bitcoin exchanges and virtual currency creators.
Bitcoin core version 0.11.0 released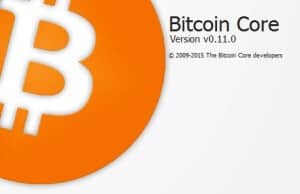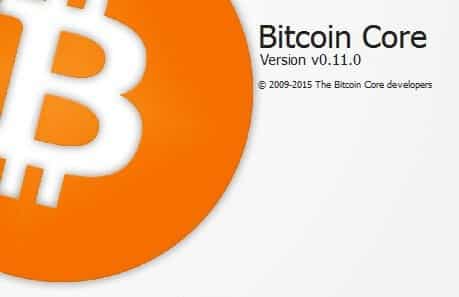 In an attempt to bring several improvements over the older version, the Bitcoin core development team has released the latest version of their main Bitcoin implementation, the core version 0.11.0.
The announcement was made on July 12th, confirming that the new version is already available for download. The team suggested that this new version will be much easier to use and adoptable to current network needs. Users can also upgrade the previous version in order to get a taste of the new features and fix some bugs.
Full article on 99Bitcoins.com
Dissidents turn to cryptocurrency to communicate free from surveillance
People in Russia and China are bypassing strict surveillance laws in their country by using Bitcoin-like cryptocurrencies in order to communicate securely.
The innovative method of communication was spotted by developers of the cryptocurrency DigitalNote (XDN), who saw a rise in popularity of its altcoin in these countries. According to the developers, users send over small amounts of DigitalNote with encrypted messages attached.
European Union says Bitcoin is exempt from VAT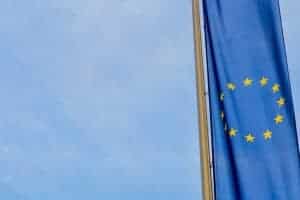 In 2013, Swedish software developer David Hedqvist asked the European Union if Bitcoin transactions were exempt from VAT (value added tax) or not. Almost three years later, Europe finally replied and the answer is 'no'. In other words, cryptocurrency transactions should be VAT-free in Europe.
When Hedqvist – who also runs the information site and forum Bitcoin.se – asked the question, he was looking to expand his online business and launch a new Bitcoin exchange. However, he didn't want to do it without knowing if he would have to pay taxes, so he turned to the Swedish Tax Agency.
Full article on 99Bitcoins.com
Jeff Garzik submits proposal to double Bitcoin block size limit
Bitcoin core developer Jeff Garzik has proposed increasing Bitcoin's block size limit to 2MB. Blocks – which are created every 10 minutes – currently hold only 1MB of transactions each. However, if the Bitcoin network is to scale competitively it will need to exceed the three to seven transactions per second it currently supports.
With the 1MB limit looking to be reached within the next few months, Garzik says his proposal, BIP 102, is an emergency 'fallback' if consensus among Bitcoin's stakeholders is not reached.
Bitcoin merchants to get 'Instant Approval'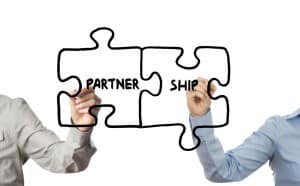 Enterprise Bitcoin payments processor Bitnet has announced their partnership with a blockchain-focused company, BlockCypher, to help Bitcoin-friendly merchants. The new service will reduce the risk of accepting Bitcoin payments.
In order to counter the volatile nature of Bitcoin's market price, payment services usually provide automatic liquidation of the Bitcoins according to the price point registered when payments are processed. But the transaction time could still be a risk factor in this case.
Full article on 99Bitcoins.com
ING Bank: Customers not blocked from buying Bitcoin
A spokesperson for ING Group has clarified its customers are able to buy Bitcoin via company bank accounts, despite conflicting statements from one of its social media representatives.
The statements follow a period of speculation about the Dutch multinational banking and financial services company's policies following ING's assertion that it was blocking Bitcoin purchases from user accounts.
Blockchain inspires central banks to create "hybrid systems"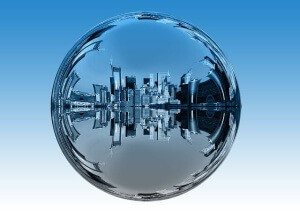 Bitcoin's core technology is inspiring a banking revolution. According to the Bank of England, several central banks are planning to develop and implement "hybrid systems" involving blockchain-like technology.
While banking institutions want to stay in charge of the financial system, they recognize the advantages of improving the current system with features inspired by Bitcoin's distributed ledger technology, used to record crypto transactions.
Full article on 99Bitcoins.com
Gates Foundation's Kosta Peric on blockchain tech and the unbanked
For Kosta Peric, overcoming finance's last mile means looking for ways to do so from the ground up. As deputy director of the Financial Services for the Poor initiative for the Bill & Melinda Gates Foundation, Peric is the forefront of the organization's efforts to build what he calls a digital financial system that, if successful, would connect everyone to financial services.
Inclusion isn't simply a matter of opening the door to products such as microloans or insurance policies geared toward low-income families and individuals, he said in a new interview with CoinDesk. Rather, inclusion means creating channels of financial support during times when people need it the most.
eBay pulls merchant listing for accepting Bitcoin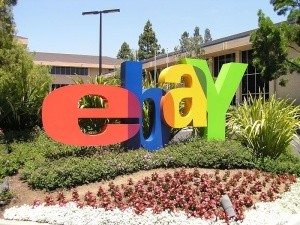 Ebay apparently doesn't want anyone competing with its Paypal service. The website recently took down a merchant listing because the owner was willing to accept Bitcoin.
While cryptocurrency is emerging as a popular online payment option, some companies such as eBay have been slow to adopt it.