Koinim is the name of the new Bitcoin exchange created in Turkey, which allows local Bitcoiners to exchange Turkish liras for cryptocurrency and the other way around.
The service provides a Bitcoin wallet that you can use to move or exchange your virtual coins without any transaction fees for now. Besides, Koinim assures high quality standards. All the data is stored in servers that allow you to check any information whenever you need and all the transactions are protected by the cryptographic protocol TLS and AES-256 encryption, according to their website.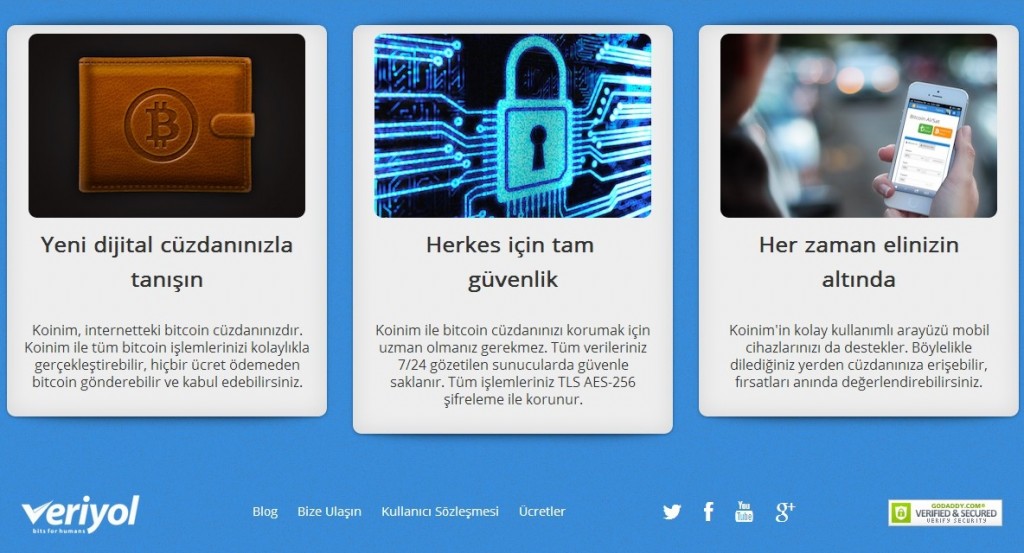 But that's not all. Koinim is not just the second exchange to come up in Turkey, it's probably the best looking one, with an amazing website that offers a great graphic presentation. Although that's not exactly what users look for in an exchange, it doesn't hurt to look good. Their interface is super easy to use and supports mobile devices, so you can check your wallet and transactions anywhere, without risk losing a good opportunity.
And there's one more advantage in using Koinim: according to the users, their withdrawal fees are quite low, especially if you compare them to the value charged by BTCTurk, whose launching in August was reported by 99Bitcoins here.