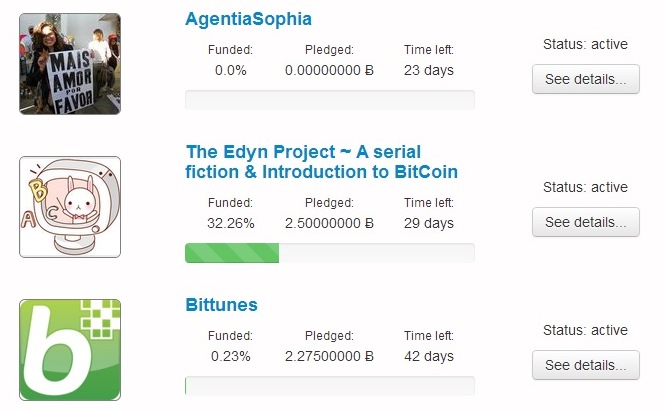 A Canadian writer is launching a new project that intends to use fiction to promote the world of cryptocurrency. "The Edyn Project" is all about a story that happens in the new White City, which is recovering from years of abandonment thanks to a new digital currency and other beneficial technologies.
The project is gathering Bitcoin funds through the platform Bitcoinstarter with the goal to launch a website and an ebook that will allow the fans to follow the story.
You can check the project description below:
Sixty years after it was abandoned the White City has been taken under the wing of a new development collective. They've remade the city into an urban paradise and beacon of social change with digital currency, urban food forests, and a state-of-the-art artificial intelligence with enough power to run the city for a thousand years.

Her name is Edyn and there's just one problem; they need to test her. Lured by the promise of fame and fortune, the most notorious hackers in the world are invited to come to the new city to test their skills against the ai program and prove whether or not utopia can really exist.
Thanks to the serial fiction that will be posted over 10 weeks, the visitors of the website and the readers of the ebook will learn about the city recovery and the amazing powers of virtual coin. "They are introduced to the city's digital currency and public systems" through this work of fiction, the author Katrina Elisse Caudle writes on the fundraising's official webpage.
The project is trying to gather 7.75 BTC (equivalent to $810) since August 17th to pay for features like the domain name or the editing of the ebook. The campaign will go on for another 29 days and if you can't give any Bitcoins, but still want to help, "The Edyn Project" is also accepting fiat currency.