Cryptocurrency is just the latest thing to escape from the Internet and manifest itself in reality. Soon we will learn if cryptos, like everything else in life, are the thrall of pornography. I know that sounds like a crazy statement, but lets' examine the facts here:  Pornography has helped shape our world by promoting literacy (I'm not making that up), defining home cinema (VHS and Blu-Ray were the preferred formats of the Adult Film industry), and pretty much pioneering e-commerce security protocols from the ground up. Without getting into a debate over the desirability of it,  sex sells; and it is a billion dollar business. So it was no surprise that in what I am certain posterity will call "The Great Crypto Rush of 2014" there have been no fewer than 5 attempts to cash in on the obvious connection so far.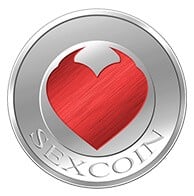 Sexcoin (SXC) debuted in December of last year with a planned distribution of 250,000,000 units and an initial market cap close to the $900,000 mark. Since then the cap has dropped to ~$100,000 where it is just chugging along. No major porn distributor seems overly interested in this crypto, likely because it has so far only aroused (pun unintended) the interest of 18 followers on Twitter. Still, there's always the possibility that one will pick it up leading to a revitalization of this crypto. Stranger things have happened.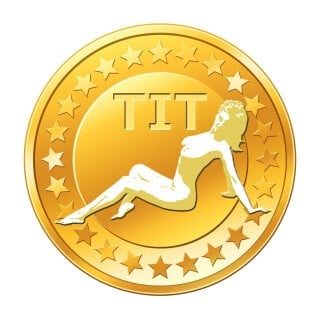 Also in the news last month, porn megasite Pornhub decided that they wanted to join the crypto craze by releasing their own crypto tastefully named "Titcoin." You might be thinking "What, couldn't they think of something more crass?" and the answer is "Yeah, but someone else got there first." Namely Klyemax Studios who, in a series of Reddit postings that seemed like satire at the time (and have since then been deleted), asked people to help them develop their crypto with promises of great rewards when the coin was released. Needless to say, no one was interested in taking them up on the offer and I twice advised them on changing their proposed crypto's name, to no avail.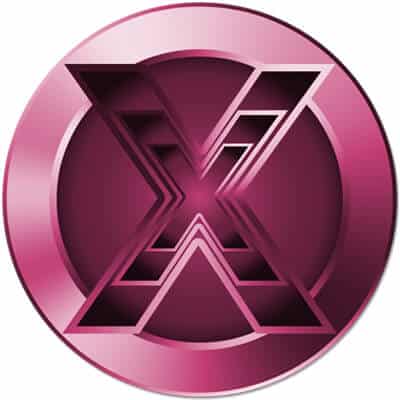 XXX Coin debuted earlier this month to little fanfare despite (because of?) it's relatively tasteful marketing campaign. Announcing themselves as having created their coin for the Adult Entertainment Industry, the developers took a 5% premine to finance the development of a webcam site. What sets this coin apart from the other industry-specific cryptos here is the vastly smaller number to be released, a mere 50 million. Still more than double bitcoins eventual numbers, but vastly lower than the competition so it has the scarcity factor in its favor.

Also this month; porn legend Larry Flynt has, once again, seen the future and embraced it before his rivals. In addition to credit cards, Hustler has added the option to become a subscriber by paying in Bitcoin, Litecoin…and Dogecoin. (A situation that goes a long way towards cementing the Gold, Silver, Bronze hierarchy among them.) Flynt, an early adopter of the Internet and DVD, has made a fortune by embracing new technologies.  "By partnering with GoCoin, our subscribers get extra privacy, and HUSTLER stays ahead of the curve by accepting new digital currencies." Flynt announced. 
It was a no-brainer that Flynt decided to accept bitcoin, numerous other e-commerce giants like Tiger Direct and Dell  have also made that decision. the surprise was when he announced the acceptance of Litecoin and Dogecoin as well. Litecoin, long criticized for not being innovative in any way, has seen its market value drop precipitously in the first half of this year, although that is likely just a normal market correction to an overvalued asset. Of course, Dogecoin has seen a similar price decline, as I have noted elsewhere, which definitely makes it an odd choice as well. Still, Larry didn't become a billionaire by throwing his money around casually, or by spending it backing losing technologies so that means the superstitious investor might do well to follow his lead.
Not that Hustler is the only adult site that accepts crypto for subscription fees: Porn.com accepts Bitcoin and Wankcoin which seems to be their in-house crypto. Playboy Plus will accept Bitcoin only (with $500 for a 5 year subscription, as opposed to a lifetime membership with Hustler for the same price), so it seems that crypto is definitely gaining traction in that section of the internet. 
Ultimately, however, it remains to be seen whether an industry-specific coins will gain the strength and widespread acceptance to out-do Bitcoin.