Russia is planning to restrict the use of Bitcoin and other cryptocurrencies and the new anti-digital money laws should be ready in a few months, probably by next spring.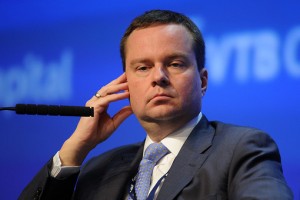 The country's lawmakers want to make sure people can't use "surrogate currencies as tender", as stated by Aleksey Moiseev, the Russian Deputy Finance Minister, quoted by Softpedia. The authorities plan to implement the new regulations during 2015.
We will discuss this law in the current session of parliament, and possibly even pass it then, or at the very latest by spring next year. We are currently dealing with comments from the law enforcement agencies, about the specifics of legal measures, and we will take their remarks into account. But the overall concept of the law is set in stone.
But it does not stop here. The authorities have already revealed they will kick-off criminal proceedings not only against people who use altcoins for transactions as if they were tender – to ensure this measure is effective, they are asking regulators to ban all access to exchanges and online retailers that accept Bitcoin and other cryptocurrencies -, but also against Russian Bitcoin miners.
However, creating the rules is one thing, while making sure the rules are followed is a completely different mission. The features that make Bitcoin and other cryptocurrencies so "scary" for the Russian authorities – anonymity and lack of internal regulation, among others – are most likely the same that will allow Bitcoiners to keep using digital money even after the laws are implemented.
This firm decision is announced months after the release of the first anti-BTC warnings issued by Russia's Central Bank. A set of regulations has been under consideration at least since February, but now the authorities seem ready to definitely take the next step.