Here are four Bitcoin-related images that made the week!
1. Bitcoin Mascot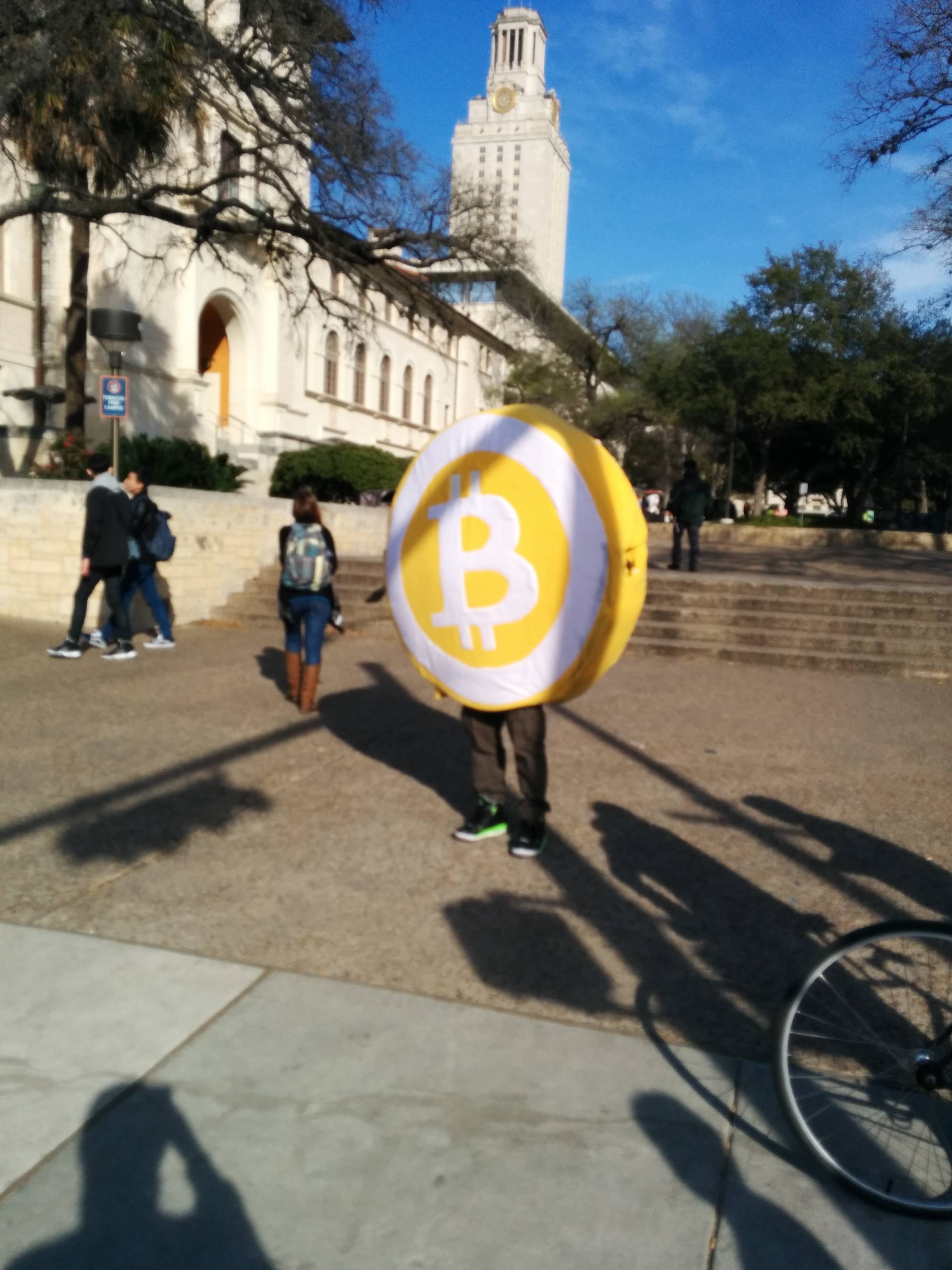 This Bitcoin Mascot was strolling around the University of Texas during this week.
2. Bitcoin cartoon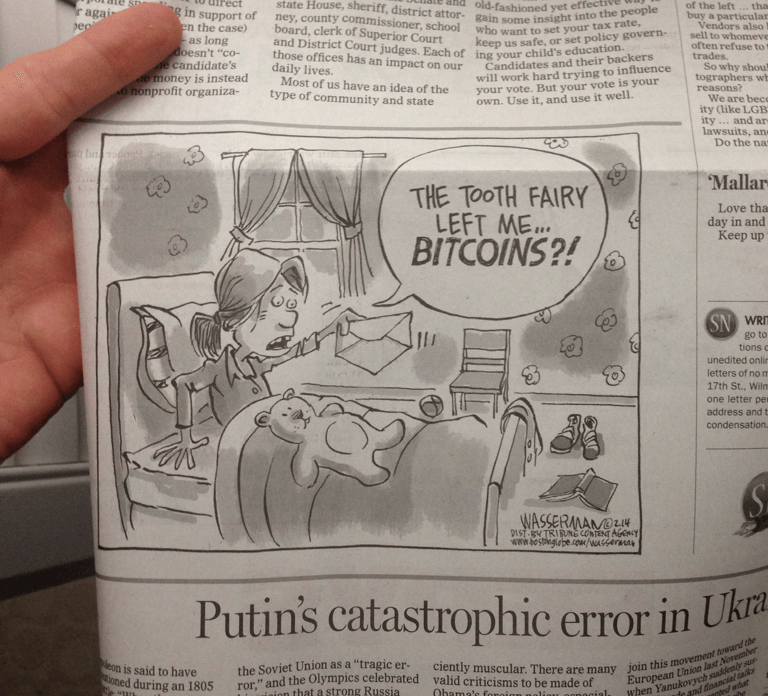 This funny Bitcoin cartoon was published during this week on The Boston Globe.
3. Director of Bitcoin?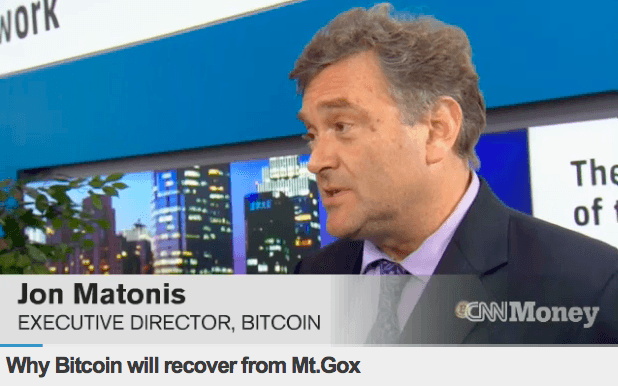 CNNMoney called Jon Matonis, Bitcoin Foundation's executive director, the executive director of Bitcoin.
4. Bitcoin ATM in Seoul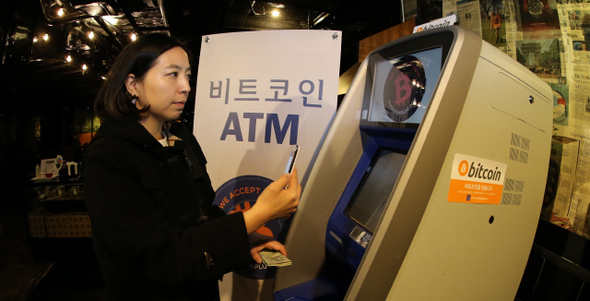 South Korea finally has a Bitcoin ATM and the device, installed in Seoul, is a success.