Here are three images that illustrate the last week in the Bitcoin universe.
Bitcoin ATM in Singapore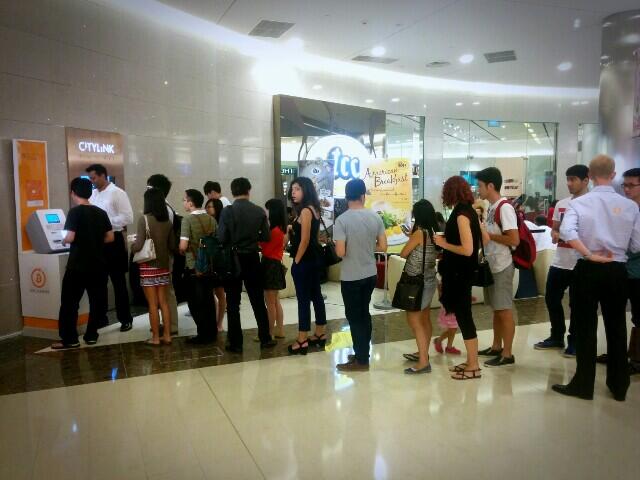 The launching of the first Bitcoin ATM in Singapore was a success. This picture shows people qeueing to use the device for the first time.
Sacramento Kings banner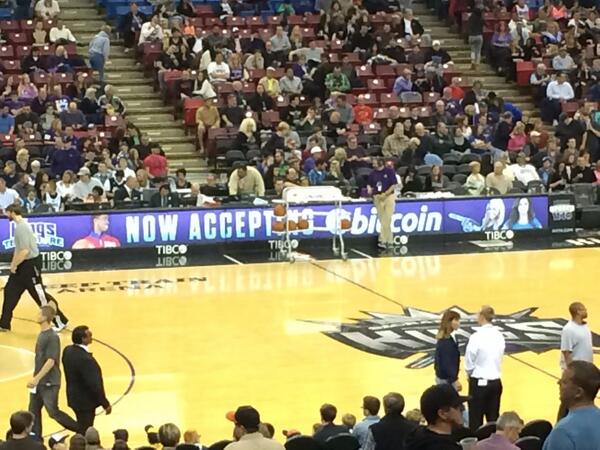 The NBA pro team Sacramento Kings announced a while ago they were going to start accepting Bitcoin. The team launched the new payment option on their online store on March 1st and celebrated the date with this banner.
Mark Karpeles apologizing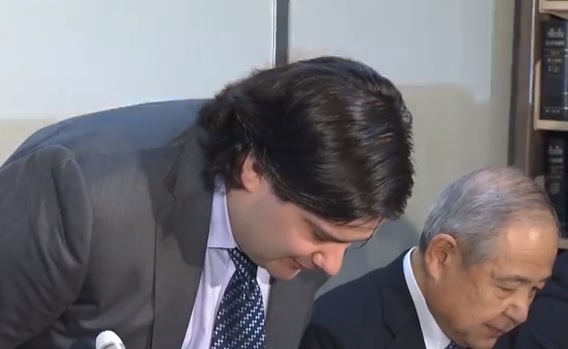 Mt. Gox CEO announced the exchange's request for bankruptcy protection this week. The news was announced during a press conference held in Tokyo, where Mark Karpeles decided to apologize in Japanese and bow before the journalists.