Are you dreaming of a fun trip to another country or state? Well, CheapAir.com will probably be able to help you, especially now that they are accepting Bitcoin. You can use cryptocurrency to pay for plane tickets, hotels, car rentals and even cruises.
The platform – which uses a proprietary algorithm that scours the web for the lowest prices available – is accepting digital payments through the Coinbase API. According to some users that already tried, it's easier and faster, besides safer, than having to provide credit card and billing information.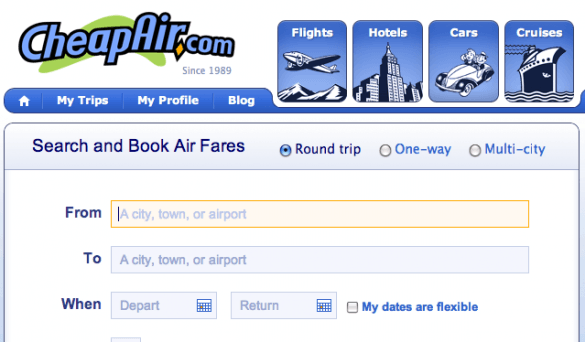 The Los Angeles-based CheapAir.com, previously known as 1-800-Cheap-Air, was founded by Jeff Klee and a partner back in 1989. Klee, currently the company's CEO, told USA Today how excited he is about this new experience.
I'm anxious to see how popular it becomes as we get the word out. We expect people to come to us especially because they can use Bitcoin.
The adventure began a few months ago, when a client asked if the company accepted cryptocurrency. From that moment on, Klee started researching about Bitcoin, but the volatility issue worried him, at least until he found Coinbase: "we didn't want to get into a situation where we are taking a payment from a customer and then worrying about the value going down, not up".
Now immune to the risk, Klee sees great benefits in the adoption of the virtual coin, such as the low processing fees. According to CheapAir's CEO, "it's a great concept, but it needs to get traction. You need to be able to buy a lot of things for it to be useful and valuable. If you have a lot of people accepting it, it becomes a useful and legitimate form of payment".