While the Bitcoin ecosystem is still trying to figure out the whole Moolah situation, the $1.4 million Bitcoins formerly held by the exchange are still missing. Alex Green, the company's founder and director, has also been missing since 19th October and is believed to be in possession of the stolen money.
The last time anyone heard from Green was when a new article was published on Moolah's blog, on Sunday (19th). In this post, the British entrepreneur confessed his previous name was Ryan Kennedy. "I will not be commenting on the majority of the allegations surrounding me, other than to say that some of the latest ones are getting rather ridiculous, and I deny the vast majority of them. My name was legally changed from Ryan Kennedy to Alex Green, in an attempt to start my life over and have some peace", he wrote.
The name Ryan Kennedy will surely ring a bell in the crypto-community. Green's previous alias was known for a series of failed businesses like the web hosting service Flirble, which was live for two months, and the Bitcoin mining firm Lemon, a firm that shut down in 2013.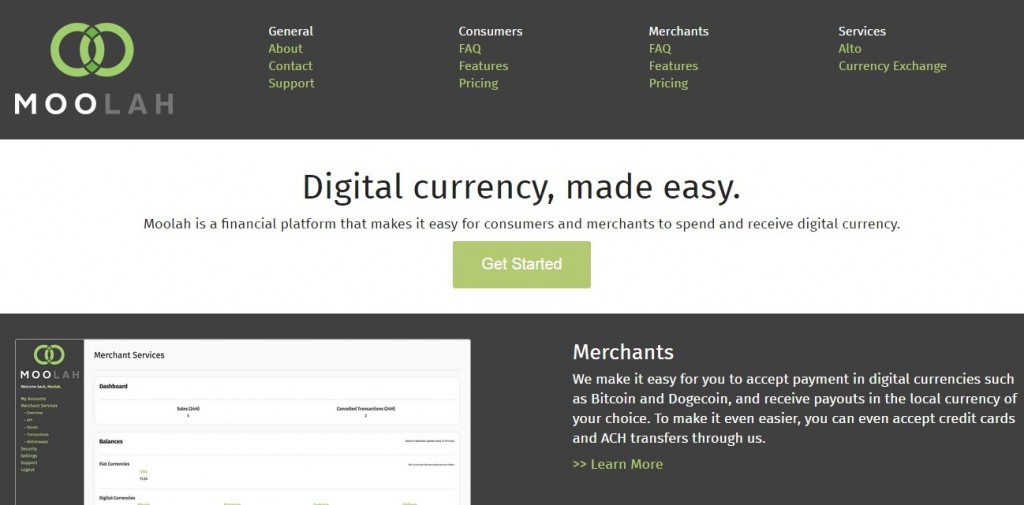 Moolah's story goes back to July, The Guardian reports. Back then, the company Mintpal was hacked and lost $2 million BTC. A few weeks later Mintpal was bought by Green along with three partners, who changed the company's name to Moolah and started managing Mintpal's 70,000 accounts.
Only four months after this episode, Alex Green announced that Moopay, Moolah's parent company, was insolvent. The man blamed the problem on a bug in the software which "seems to have manifested as people being able to arbitrarily double their balances on a whim". However, he said, former users of MintPal "had not been subject to the same exploit".
I do not believe I can ever apologize enough to customers of MintPal, investors in Moolah, third parties who trusted us, and the general digital currency community at large. This situation should have never occurred, and I intend to never again take a position of leadership in a financial related company of any kind. Then again, I never expect to work in anything financial related full stop. I have zero intent of ever going in to business for myself, ever again.

I do not expect that the general populace will believe anything I have said here, and as the sole director of Moopay LTD, I fully intend to cooperate with any and all law enforcement and regulatory agencies as required. Contrary to rumours, none have reached out to me as of yet, but I await any contact in light of recent events. I am not in hiding, and it would be very easy for any official body to find me.

I fully expect that the Insolvency Service will find that I poorly managed the situation, and likely have me barred from being a company director for 15 years. I will cooperate with them fully in this situation.
He kept on to say that "there has been no criminal wrongdoing on the part of any employee or shareholder in Moopay LTD", but recognized he was guilty of "poor management" although there are still guarantees that the money belonging to Mintpal's customers is safe.
However, Mintpal users are obviously getting concerned, especially after their accounts got locked. Still, the system allows everyone to see where Moolah's money has ended up: $1.43 million BTC are currently in an unique account that allegedly belongs to Green, according to one of the suspect's partners.
On Twitter, Mintpal announced on 19th October that they don't known where Kennedy/Green is at the moment. A tweet published on the company's account says: "We do not know Ryan's current location, and he is unfortunately the only one with access to customer funds".
Before 19th October, Bitcoin's price reached $395, but the value has been dropping over the last few days. One BTC is currently worth around $355.