We all know Bitcoin is used differently from place to place and a continent as big and diverse as Asia is not an exception. So, the website TechInAsia.com decided to ask a few cryptocurrency-related questions to some of the most prominent Bitcoin businesses in the region in order to create a color-coded map that depicts how BTC is used in each Asian country.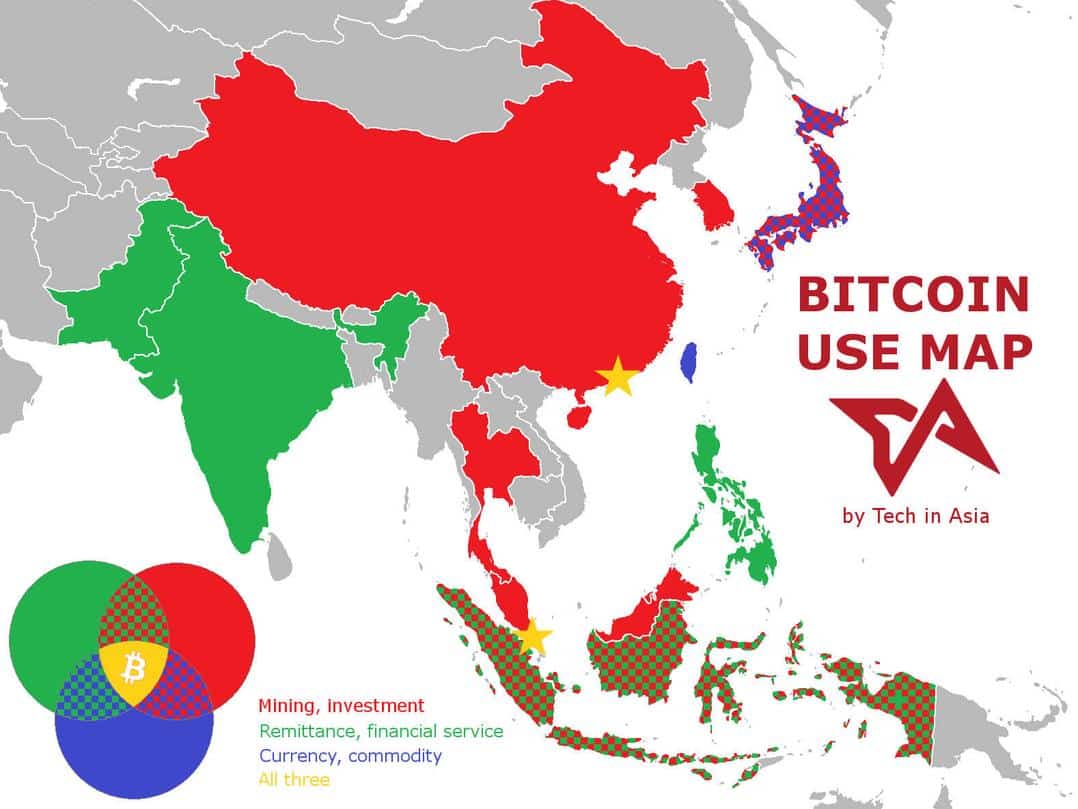 According to the site's investigation, Bitcoin is mainly seen in Asia as an investment with many Bitcoiners doubling as cryptocurrency miners. "Most Bitcoin users in these countries jumped on the bandwagon to make money from Bitcoin itself," according to TechInAsia.com.
The second most famous use is currency and commodity. The site recognizes that "this is how many people envision Bitcoin being used" across the world.
"It's a fiat currency replacement used to buy and sell goods and services. This can be done online or offline at any merchant who accepts it."
The site noticed that the Asian nations that see BTC mostly as a currency or commodity are the most developed, the ones that have enough Bitcoin-friendly merchants "to make using Bitcoin worthwile."
According to TechInAsia, "lending and crowdfunding also fall under this umbrella." However, "despite being the original intent of the currency, it's probably the least developed aspect in Asia."
Finally, the third and last most popular use for Bitcoin in Asia is related to financial services and remittances. In this case, it's all about "the medium, not the money," since the users are not concerned with Bitcoin's price. "For those needing to send money abroad, Bitcoin is typically far cheaper, more transparent, and just as convenient as a traditional wire service."
TechInAsia.com says the map, which is missing information about a few countries, is a work in progress.