Coin Brief recently interviewed Josh Garza, the CEO of GAW Miners.  Since that time, we have been monitoring the company, and it's competition, for new developments or news.  Yesterday, Josh Garza "threw down the gauntlet" in response to recent statements from KNC Miners.  However, before we get to that, a bit of history is needed to put this into context.
The Bitcoin Mining Wars, and the Transition to Scrypt
The Bitcoin mining wars have been raging for years, starting with the first FPGAs, and escalated when Avalon shipped the first Bitcoin mining SHA-256 ASIC to Jeff Garzik in 2013.  Since that time, companies have risen and fallen, attempting to become THE Bitcoin mining company.  In recent past, KNC has, arguably, held that crown.
However, now Scrypt mining ASICs, which allow users to mine a multitude of currencies, including Litecoin, Dogecoin, Reddcoin, and many, many more, have arrived.  KNC, and some of the other major Bitcoin mining companies, have been working toward the transition to Scrypt, but thus far have been falling behind.
Out of this chaos, GAW Miners has grown to become a Scrypt mining powerhouse.  While GAW provides Bitcoin mining SHA-256 ASICs as well, their focus is Scrypt.  They have been efficiently meeting the demand of the market, while adhering to accurate shipping schedules, which has been the bane of many other mining companies due to delays and underestimation of development time.
KNC's Scrypt Mining "Titan"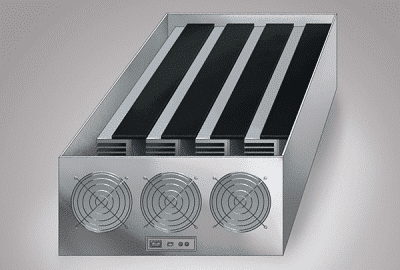 In March, KNC announced the "Titan", which is the Scrypt mining machine they are developing.  It's original specs listed it as 100 MH/s, which was an incredible amount of hashing power at the time, but is now available in current high end mining machines.  However, since the first announcement, KNC released an update,"we've been able to upgrade the Batch Two "Mini" Titan to 200 MH/s, and the "standard" Titan to 400 MH/s, while still keeping power consumption and thermal disturbance as low as possible. We've also made great strides in noise reduction and packaging, aiming for a sturdier product altogether."
The upgraded mini-Titan alone, at 200 MH/s, is far beyond anything currently available.  The 400 MH/s expected from the Titan is an incredible leap forward from current Scrypt machines.  Also, at the end of June, KNC announced,"our Titan Scrypt Miner is progressing as expected and we plan to ship in Q3. We achieved tape-out of the 2284-core Titan in early June and we see no delays in the production process so far."  The current expectation is that the machines will likely be ready somewhere between mid August and early September.
GAW Miners' Titan Crushing "VaultBreaker"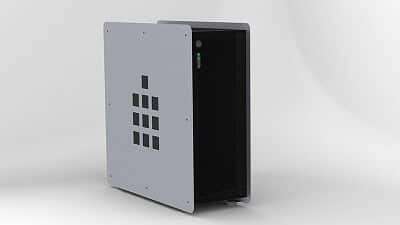 Since the announcement of the Titan, GAW Miners has continued to grow, and has set their sights on KNC.  The CEO of GAW Miners, Josh Garza, has made that abundantly clear in the past by stating "We're going to win over the entire scryptmining industry by the end of the year. We've already beat everyone in the North America. Knc is the only other rival, and they're next."  Going beyond that, before the VaultBreaker was officially named, he called it "The Titan Crusher" and mentioned that,"We built the Vaultbreaker to outclass the Titan in every way. Price, Performance, Style. And release date. Our customers recognize that."
The VaultBreaker was originally announced with specs that stated it would provide 500 MH/s, alongside a mini version that would offer 250 MH/s.  However, since that time, they have upgraded that to 750 MH/s and 375 MH/s respectively.  This puts the mini-Vaultbreaker at nearly the hashrate of the full sized Titan, and the normal VaultBreaker nearly doubles the hashrate of the Titan, fulfilling the promise of outclassing the Titan in terms of price and performance, if the updated specs are met.
The current expected shipping date for the Vaultbreaker is officially the end of Q3 or early Q4.  However, it seems that Mr. Garza may have received some good news, as his recent statements hinted that their development may be farther along than they have let on.  Yesterday, in a post on GAW Miner's social forums, Hashtrader, the GAW Miner CEO stated:
I want to make something clear about our VaultBreakers.

There is NO scenario where I will allow KNC to beat us to market. If, by some miracle, they happen to be ready to ship before us. I will use my data center to spin up all your VaultBreakers until they are ready to be shipped (assuming they are shipped units)

Again, there is no way I will allow them to deliver hashing power before we deliver to our customers. This is my commitment to all VB customers. Please spread the word.

Scrypt Mining is my house, and I will not be beat in my own house

Josh- CEO
Who Will Win the Scrypt Mining Wars?
Even though KNC has the obvious advantage, with their experience and success in the Bitcoin mining world, GAW Miners has been quickly shutting out the competition in Scrypt mining.  Regardless of whether GAW Miners beats KNC to market or not, if they even release the VaultBreaker at the same time as KNC releases the Titan, and the specs for both machines are even somewhat accurate, then GAW will come out on top.  There are only two conceivable ways for KNC to win this:
GAW Miners experiences a major setback.  However with Mr. Garza's promise to host the machines for the customers if shipment is somehow delayed, and their recent history or shipping machines on time, that doesn't seem likely.
Either GAW's machines significantly underperform, or KNC more than doubles the hashrate of their Titan.  In that case, it would come down to who ships first.  This scenario is also somewhat unlikely, as the KNC machines are said to be in fabrication at this time, and GAW Miners' machines have always met, or exceeded, their stated hashrate in the past.
I cannot say for sure how this will unfold, but it will certainly be entertaining to watch.