Last updated on August 16th, 2016 at 02:30 pm
The contemporary artist Kuno Goda got inspired by Andy Warhol and created an artwork called "200 Bitcoins". Much like Warhol's "200 One Dollar Bills", the price of this painting is 199 Bitcoins (but the artist admits the value is negotiable).
On his website, Kuno Goda talks about his approach to modern art within this new concept.
A banknote is a piece of paper we assign a certain value to. So are artworks. So are Bitcoins. Minus the paper.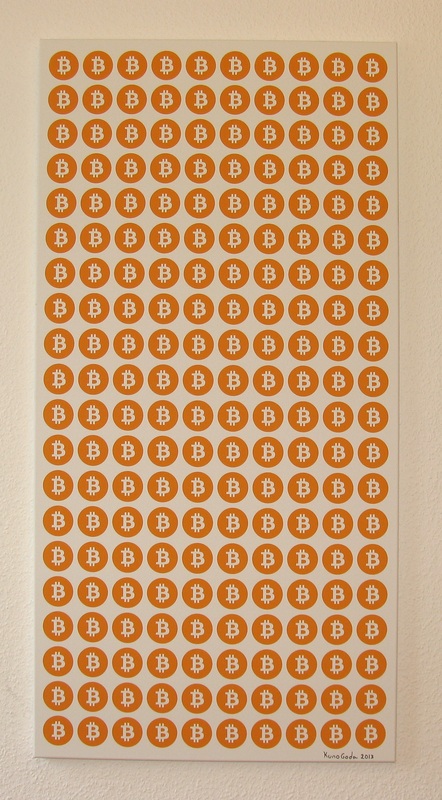 The size of the painting is 23.6 x 47.2 inch60 x 120 centimeters and you can have a closer look here.
Maria is an experienced journalist currently living in the UK. She has been writing about Bitcoin and the altcoin universe since 2013. She is also a member of the Lifeboat Foundation's New Money Systems Board and a big cryptocurrency supporter.