BTC-e is one of the oldest Bitcoin exchanges, with the domain first registered on June 17, 2011, and is one of the most trusted companies in the digital currency world. This is somewhat surprising, as the owners are anonymous, and have only revealed their first names, Alexander and Aleksey. As there is no way to prove the validity of those names, even that information may be false. Nonetheless, the fact remains that BTC-e has survived through multiple periods of extreme Bitcoin volatility, and has honestly and effectively processed fiat transfers to and from the exchange.
What Makes BTC-e a Unique Bitcoin Exchange?
BTC-e is different than the other exchanges because of the trading pairs it offers. Unlike Cryptsy, or some of the smaller altcoin exchanges, BTC-e only provides its users with the ability to trade a select few altcoins for Bitcoin or Litecoin. However, as BTC-e offers fiat withdrawals and unique fiat pairings — such as USD (dollars) to RUR (Russian Rubles) — it has a unique advantage over the bitcoinfiat exchanges, as well as the digital currency only exchanges.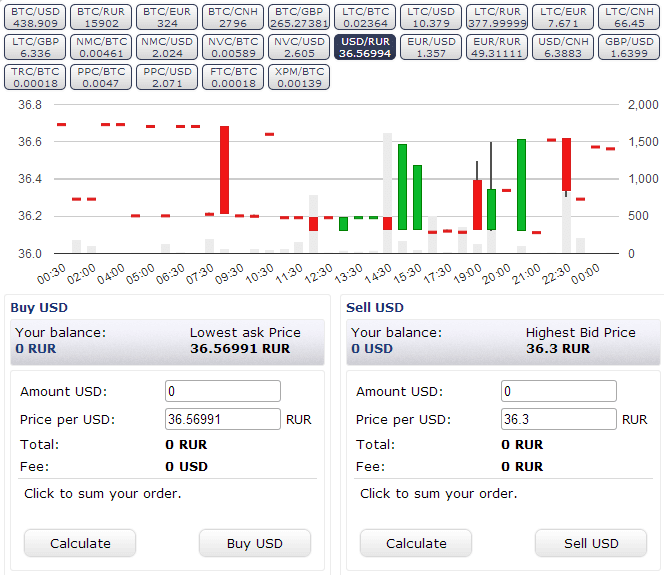 How Do I Get Started Trading Bitcoin?
Go to https://btc-e.com and click the sign up button. Fill in your email address, a username, and password to create an account.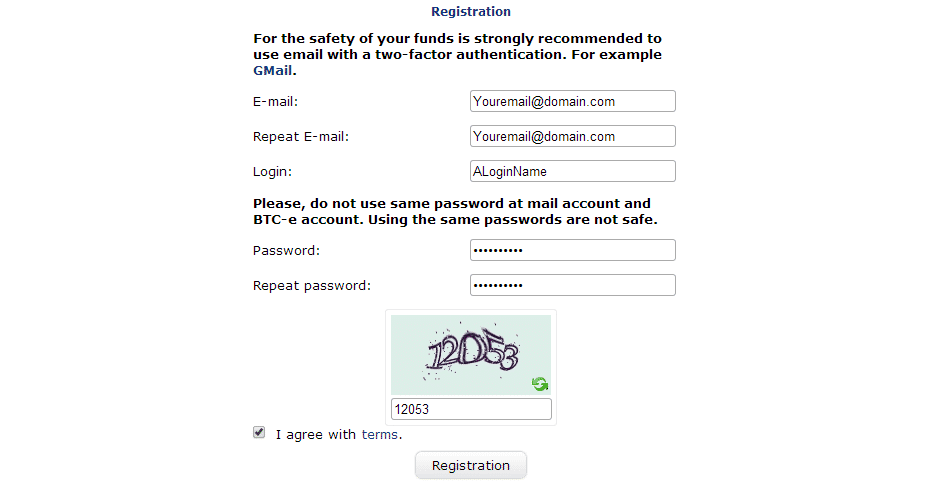 Once the account is created, go to your email address and confirm. Then, return to https://btc-e.com and enter the email address you used to register, and your password.

Finally, to deposit funds, click the "Finances" button in the account box at the top right of the screen.

Then, click deposit beside the type of funds you would like to deposit. The images below are examples for Bitcoin and USD.