Last updated on March 17th, 2015 at 05:20 pm
I probably have waaaayyy to much spare time on my hands but I started messing around with Photoshop yesterday thinking how cool it would be if the top jewellery brands would put out a collection of crypto-coin jewellery. Naturally I thought about  the Block Chain necklace. So instead of waiting for Bvlgari or Cartier to act, I decided to create some  concept ads myself.
Here's the first example for Bvlgari, excellent for that fully elegant somewhat extravagant look.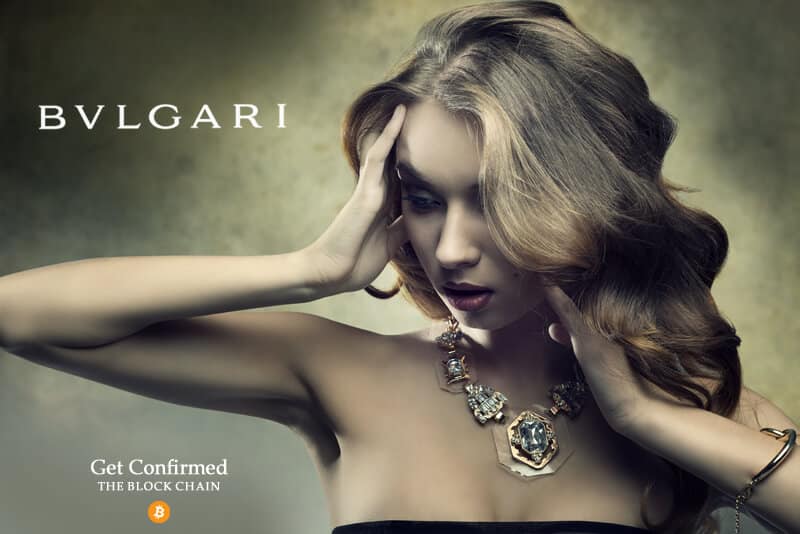 Next up in our Block Chain jewellery collection for 2014 is the more extremist "I don't give a damn" look, Block Chain by Cartier.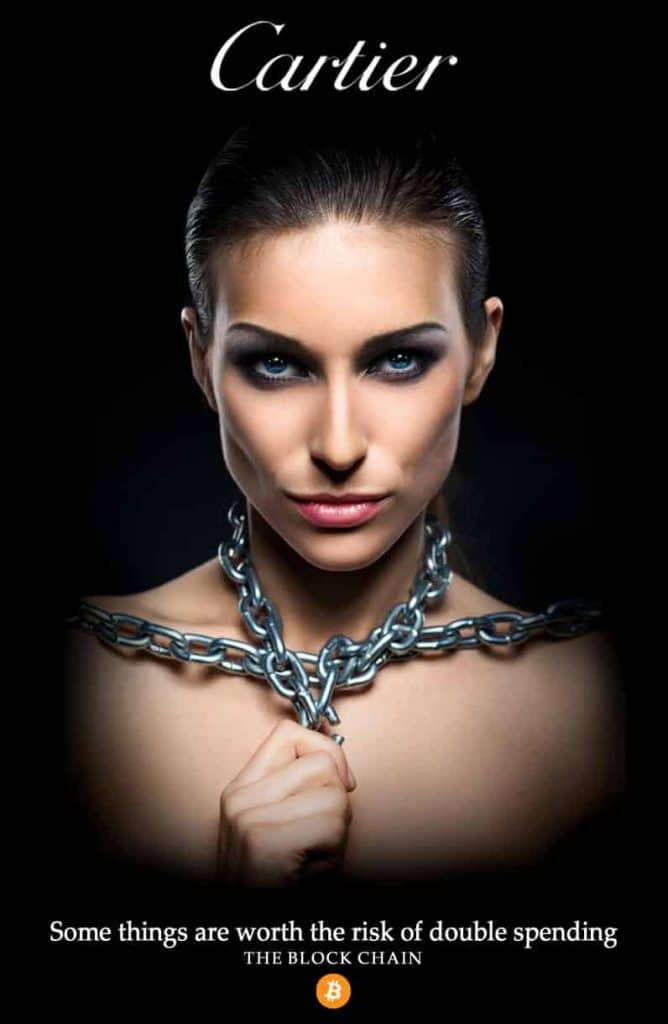 And last but not least, the minimalist look of just one block…..The Genesis Block by Tiffany & Co.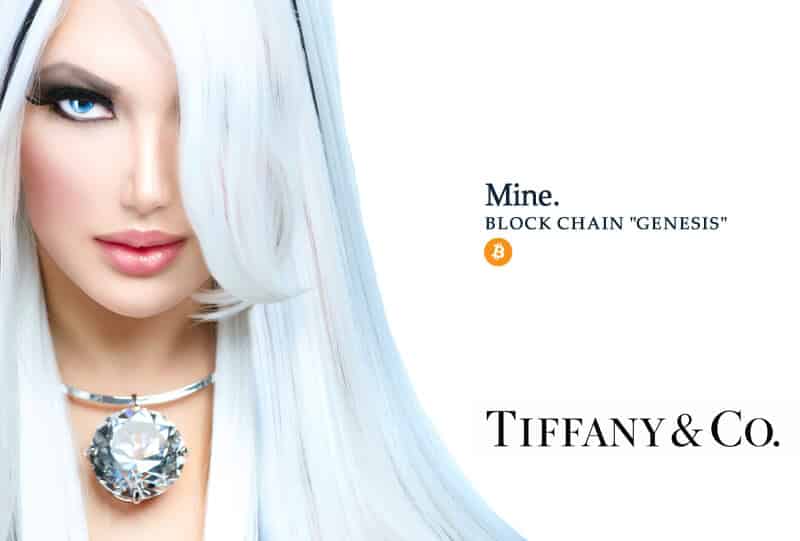 Got any more ideas for cool ads for Bitcoin to create ? Leave a comment below or just email me here.
Oh and also please keep in mind that this is a joke OK ? Don't go running around asking when are the new Block Chain necklaces coming out, I don't think the people at Bvlgari will appreciate it….

Blogger and owner of 99Bitcoins. I've been dealing with Bitcoin since the beginning of 2013 and it taught me a lesson in finance that I couldn't get anywhere else on the planet. I'm not a techie, I don't understand "Hashes" and "Protocols", I designed this website with people like myself in mind. My expertise is online marketing and I've dedicated a large portion of 99Bitcoins to Bitcoin marketing.