Middle East just got its first Bitcoin buying service. The platform has just been launched by renowned cryptocurrency startup BitOasis, based in Dubai.
The company launched the new service at the startup-focused event TechCrunch Disrupt NY Startup Alley and revealed its expansion plans into the Middle East and North Africa (MENA). Co-founder Ola Doudin explained that BitOasis' goal is to increase Bitcoin liquidity in the region.
This service is part of the company's long-term strategy, which aims to boost the local remittance market and connect different countries with a strong Bitcoin community like India or Kenya.
"The United Arab Emirates specifically serves as a gateway to the Middle East, but it's a big outbound remittance market with corridors to India, Philippines, Thailand, Kenya and other countries. It's a connection between different countries and different markets and we see a big opportunity for Bitcoin," Doudin told Coindesk.
"Bitcoin can fill lots of gaps in the Middle East when it come to payments and providing affordable financial services for an underserved market."
Besides providing a BTC buying service using the local currency (AED Dirhams), BitOasis also acts as a cryptocurrency brokerage platform, purchasing Bitcoin from more liquid markets. In the future, the company intends to open cash-in/cash-out services that appeal to the many local consumers that don't have access to traditional banking services.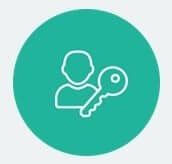 BitOasis also offers a safe three-key multisig wallet, which has already conquered 15,000 users who registered with it since its January launch.
The majority of the users are based in the United Arab Emirates, Egypt, Morocco, Tunisia, Indonesia and Malaysia.