Probably one of the most asked questions regarding Bitcoin mining in the past few years was "Is Bitcoin mining profitable?" In 99% of the cases the answer is no, since competition is too fierce and in order to mine profitably you'll need a dedicated ASIC mining rig. Just so you'll get an idea of what I'm talking about, the most efficient miner today, the Antminer S9, costs over $2000 and will probably get you breaking even after 6-9 months.
However, Bitmain, the main (and nearly sole) manufacturer of Bitcoin mining rigs has recently announced the arrival of the Antminer R4 – A miner created for mining Bitcoins at home. What does this mean exactly?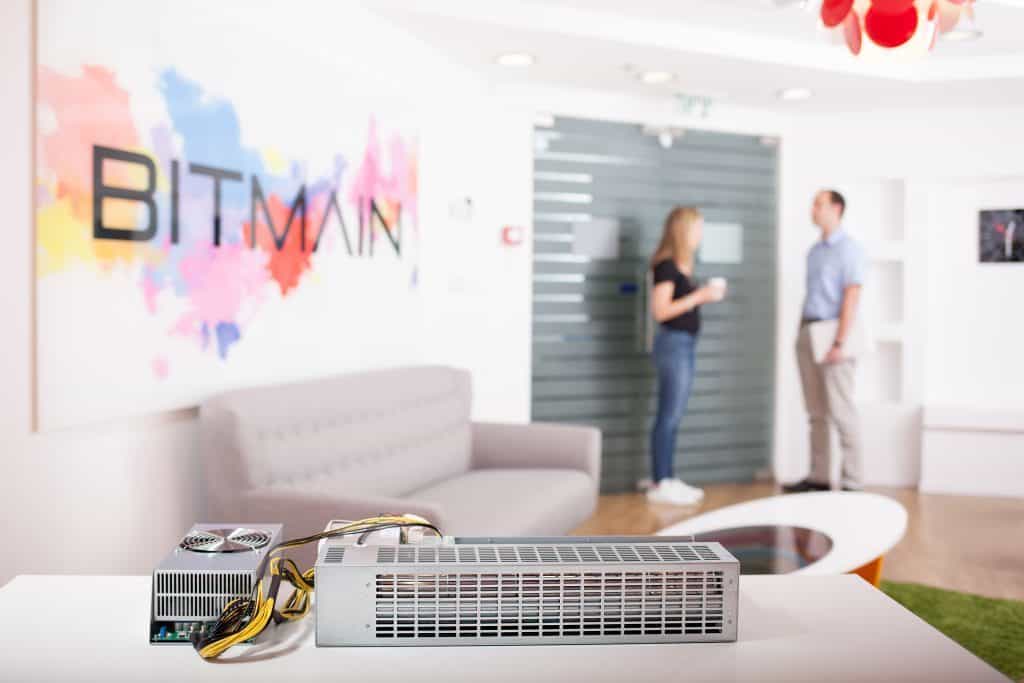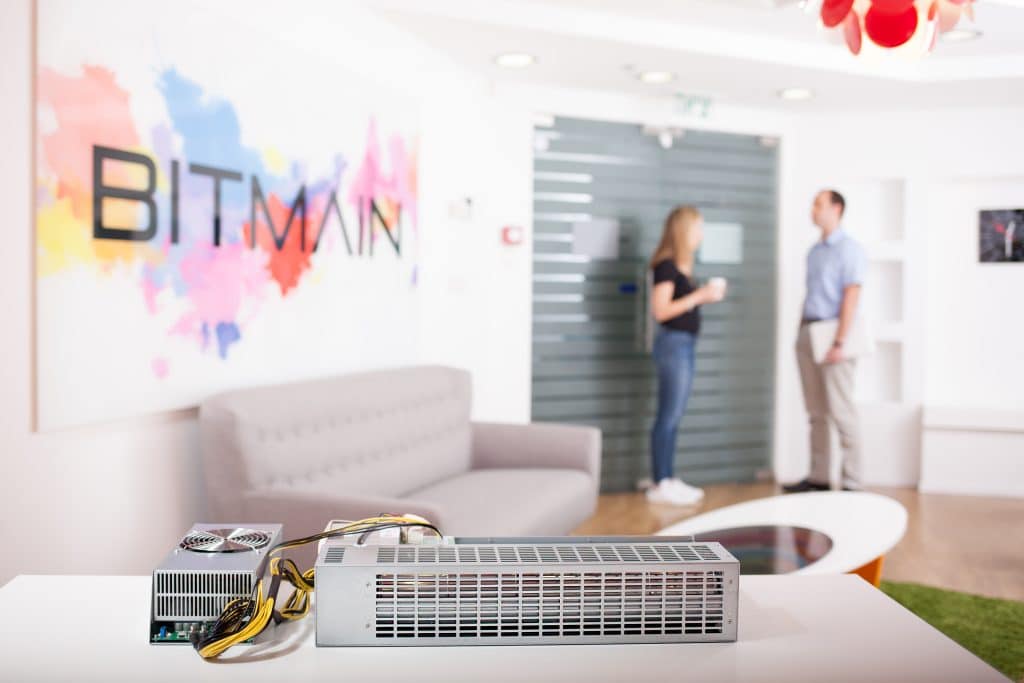 Well, for one, the miner would probably be cheaper than the industrial miners like the S9. The company posted on its website that it should cost 1000 USD before shipping. However since then, the page no longer appears on the company's website.
August 29th update: The miner is out and it's price is set at 1395 USD – that's a lot more than the original price that was probably published by mistake. See the product page here.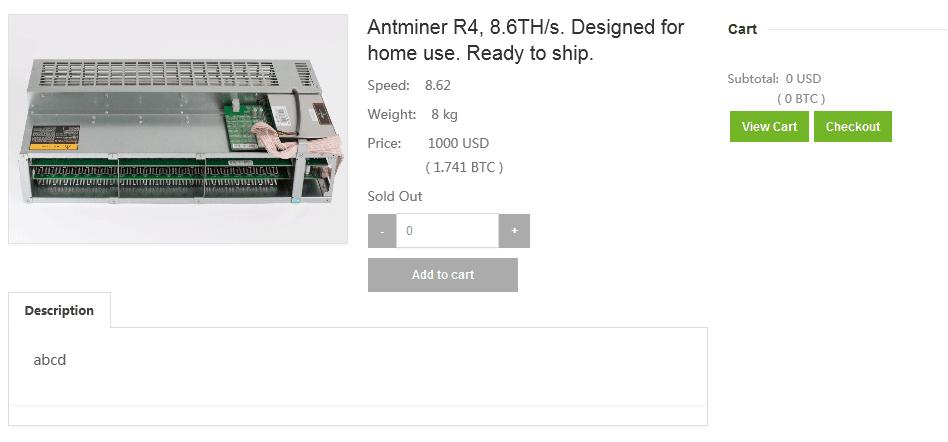 The R4 miner will also use a very unique cooling system that will make it much less noisy. One of the main issues of running a Bitcoin miner is that it heats up and it's very (very) loud (here's an example). Bitmain uses a new cooling technique inside the R4 – it's inspired by silent air conditioning units and doesn't use the normal noisy fans computer servers usually have. The new fan "should only achieve a noise level of 52 decibels, about as loud as a conversation at home".
The Antminer R4 launch date was set for August 29th (tomorrow) at 11pm GMT +8 according to Bitmain's website however the actual product page, which was available before, is no longer reachable.
on August 26th Bitmain posted the following message on the Bitcointalk forum:


This means that the pricing and specs shown in this post are still considered only hearsay and should be confirmed once the product is out.
The Antminer R4 specs
From what I could gather before the page was taken down these are the miner's specifications:
– Miner Hash Rate: 8.6TH/s (Variation of ±5% is expected)
– Power Consumption: 845W +9% at the wall (with Bitmain APW5 PSU)
– Power Efficiency: 0.1 J/GH +9% at the wall (with Bitmain APW5 PSU)
– Noise level: 52dB (at an ambient temperature of 35°C)
– Chip quantity per unit: 126 x BM1387
– Default Frequency: 600MHz
– Rated Voltage: 11.60 ~13.00V
– Network Connection: Ethernet
– Operating Temperature: 0°C to 40°C
– Product size: 515mm (L) x 100mm (W) x 222mm (H)
The miner will also requires a PSU (power supply unit) that costs 300 USD according to the company's webpage (before it was taken down). The PSU will also have the same silent cooling system so it won't make a lot of noise.
August 29th update: The PSU will cost 240 USD and not 300 USD as previously stated. You can see the product page here.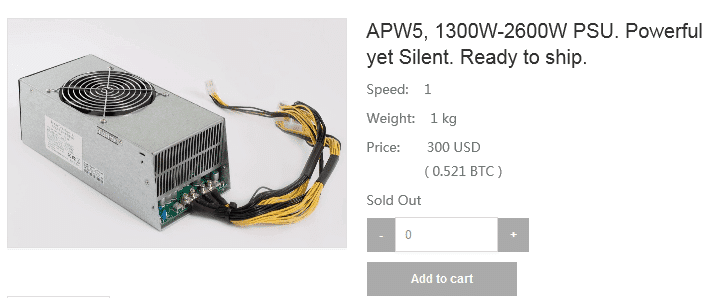 Will Bitmain's R4 be profitable?
Entering Bitmain's specifications into our Bitcoin mining calculator reveals that at the current difficulty levels and Bitcoin price you should be able to break even after 12 months (more or less). I took into account some default values of $0.12/KWh electricity cost and 2% mining pool fees. Of course if you pay more / less on electricity or dramatic changes will occur in Bitcoin's price and difficulty these results may change. Keep in mind that the pricing on the R4 may change as well.
August 29th update: Consider the new price of the Antminer R4 and the PSU (a total of 1635 USD) it will take anywhere between 16-18 months to break even at the current Bitcoin price and difficulty. If you somehow manage to cut your electricity costs you will be able to break even after 12 months.
To conclude I'm still not sure the R4 is worth the risk. For starters the price of the device is still unknown, this will probably be revealed within 24 hours though. Assuming the price is indeed as advertised before (1000 USD) I think 16 months to break even is a pretty risky investment in the mining business. You basically have to hope Bitcoin's price goes up in order to justify this purchase – usually miners become obsolete within 12 months due to the increasing difficulty.
In order to stay tuned for more updated on the Bitmain Antminer R4 make sure to check out Bitmain's blog.