BitcoinChain, the analytical platform that gathers the important data about digital currency, has announced some new features that are now part of the website.
"As we already promised, we keep on evolving. According to our own vision, we decided to develop the terminal platform in first case. Our goal was to make a user friendly, absolutely correct, real-time terminal", says the team at Reddit. Additionally, BitcoinChain has updated its interface and implemented new technical features like realtime Mt. Gox market data and live Mt. Gox, BTC-E and Bitstamp OrderBook.
There are also new charts and graphs design available, as well as an amazing dark theme and the Bitcoin exchange rate in a title. Finally, the platform, launched in January 2011, added ASICminer into the mining pools comparison.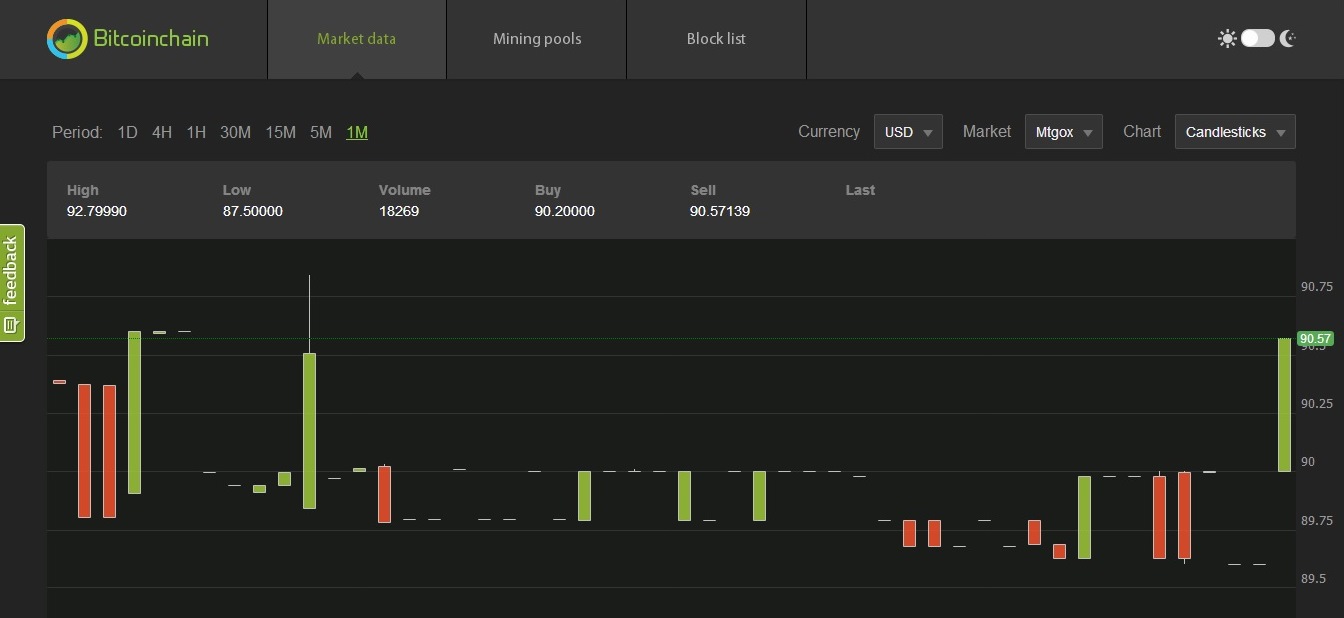 "Also we have some brand new features in beta, so follow the updates", the team advises.