Bitcoin web-based or mobile wallets: which type do you prefer? Check out this list of seven different types of software, according to Bitcoin.org, and decide which one suits you best.
1. Mobile wallets
Bitcoin Wallet for Android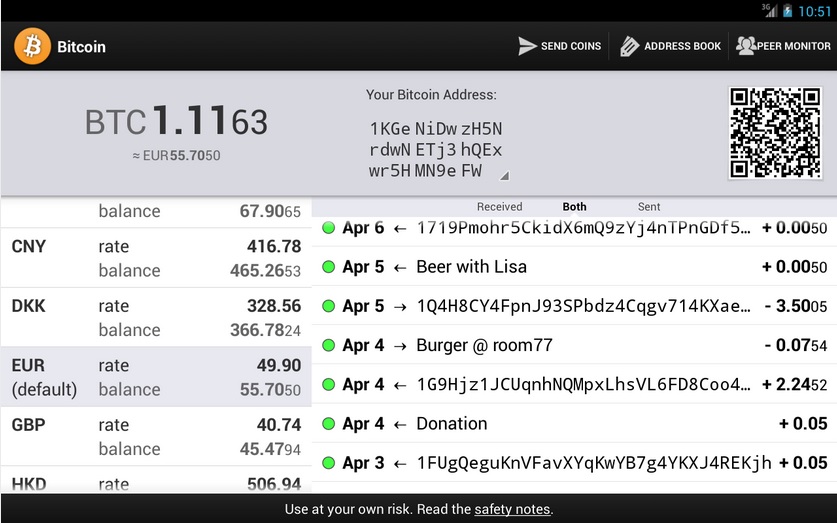 Easy to use and reliable
Considered secure and fast
This app is a good choice for non-technical users
When you're offline, you can use the app to make payments via Bluetooth
You can use the app to send and receive Bitcoin via NFC, QR-codes or Bitcoin URLs
It is also available for BlackBerry OS
Hey great app, very plain and simple. I would love a pin on start up. Maybe it could also be turned off for those that don't think they require one.
Mycelium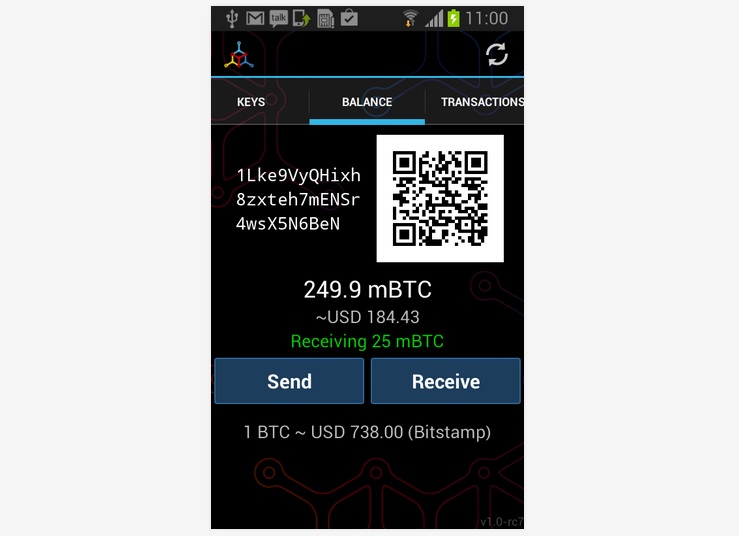 Open source wallet for Android designed for security, speed, and ease of use
Relies on a centralized service by default, thus requiring a certain level of trust on a third party (although this third party does not control your wallet)
Using backups and a strong password is always recommended
Ultra fast connection to the Bitcoin network through Mycelium's super nodes
It has unique features to manage your keys and for cold storage
Helps you find other people to trade Bitcoins with
Works well, good Bitcoin wallet. Although the app depends on their servers, your wallet is indeed local to your phone, so your private keys are safe. A little too safe. Forget your PIN and there's no recovery unless you rooted your phone. I didn't, and I lost money. Fortunately less than 0.1 BTC, but still, the loss hurts. I don't remember making a PIN, or if I did, I must have fat-fingered it. The app doesn't ask you to verify your PIN a few times after setting it, and the PIN number keys are very close together on the display, unfortunately, which makes it easy to set the wrong PIN by mistake! So be careful, don't lose money like I did!
2. Web wallets
Blockchain.info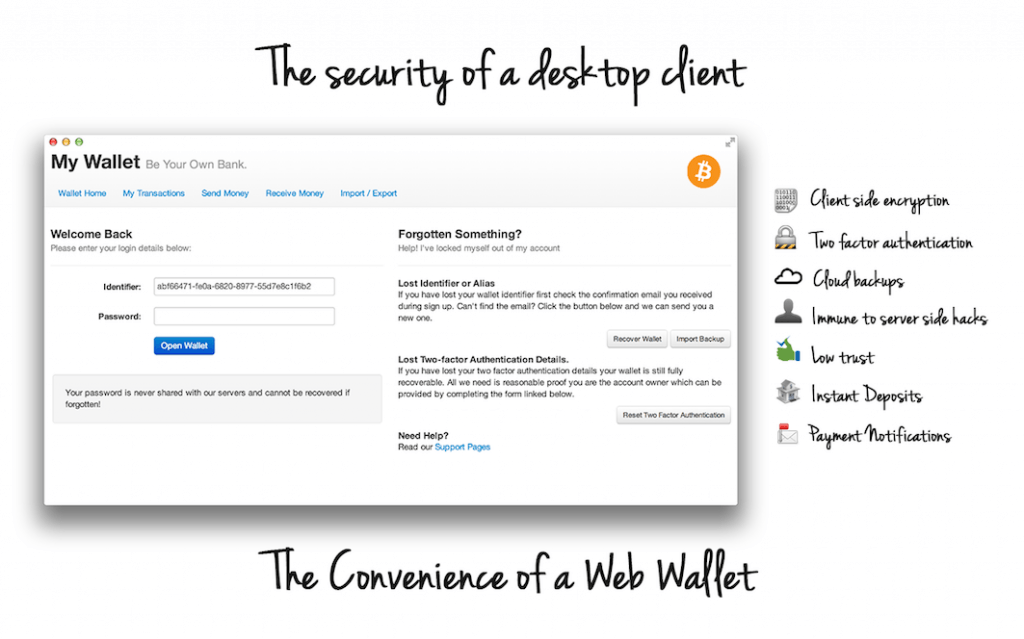 A user-friendly hybrid wallet
It stores an encrypted version of your wallet online but decryption happens in your browser
For security reasons, you should always use the browser extension and email backups
Immune to server side hacks
Allows the users to make instant deposits
Personally, I love blockchain.info and don't use any other wallet. It is encrypted by default and is very secure. Blockchain.info NEVER touches unencrypted keys – only your computer does. Plus – no blockchain downloads, and total address and key control!
BitGo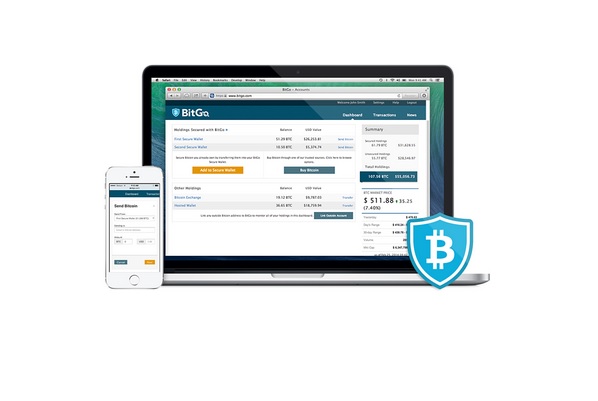 Multi-signature wallet offering the highest levels of security
Every transaction requires two signatures, protecting your Bitcoins from malware and server attacks
24×7 monitoring and alerts
Private keys are held by the user such that BitGo cannot access the Bitcoins
A good choice for non technical users
BitGo is currently my favorite online wallet provider and it doesn't even have to function like that.  In an encrypted folder on a Linux box I can issue transactions from my own two keys.  Amazing stuff.  If only the system worked by hierarchical wallets with mnemonic seeds as what is split up instead of a single address combination.
Coinbase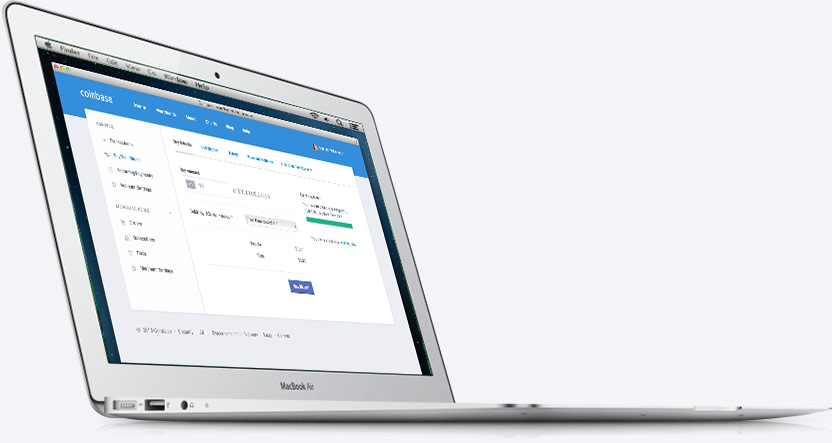 A web wallet service that aims to be easy to use
It also provides an Android web wallet app, merchant tools and integration with US bank accounts to buy and sell Bitcoins
Wallets (and private keys) are stored using AES-256 encryption and the site runs entirely over SSL
Extra safety measures are advised, as this web wallet hosts your Bitcoins
Love buying BTC through Coinbase and any merchant that uses them would give me more confidence in my Bitcoin purchases with them.
GreenAddress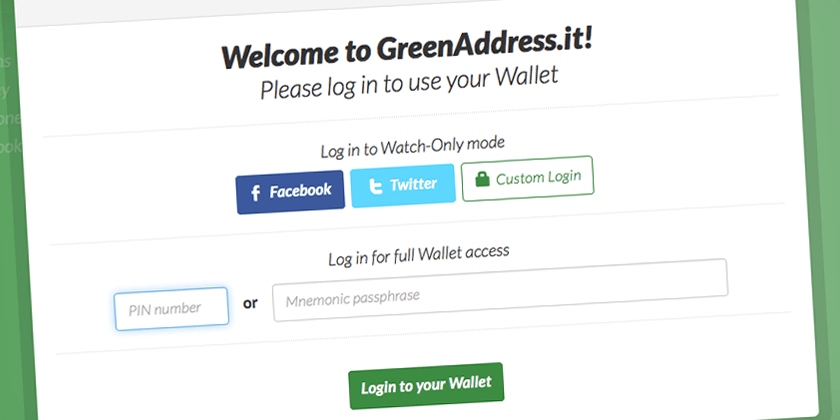 A user-friendly multi-signature wallet with improved security and privacy
At no time your keys are server side, not even encrypted
For security reasons, you should always use 2FA and the browser extension or Android App
You can login in 'watch-only mode' via Facebook/Twitter/custom login
This Bitcoin wallet is rapidly becoming my favourite, as the latest update has dramatically improved the speed of signing in, and the UI is beautiful. Well done devs!
Coinkite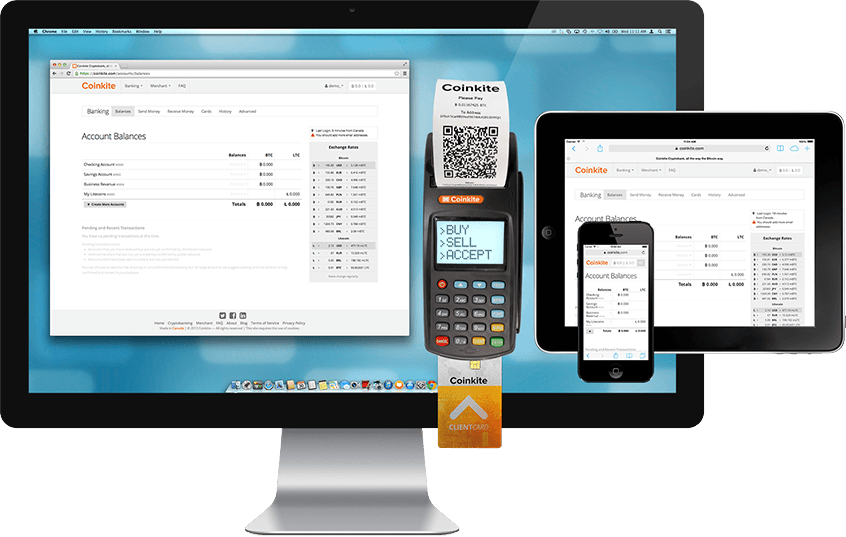 A web wallet and debit card service that aims to be easy to use
It also works on mobile browsers, has merchant tools, point-of-sale payment terminals
It is a hybrid wallet and full reserve vault
Coinkite claims to be the only full-liquidity and HSM-based security crypto-currency solution
They have a clear view of a multi-service. Debit card and POS machine is a cool addition to the network.
Download it here