There seems to be a lot of buzz around Bitcoin ATMs lately. So today's post is dedicated to explaining everything you ever wanted to know about Bitcoin ATMs. Enjoy…
What is a Bitcoin ATM
The Bitcoin ATM acts like a physical Bitcoin exchange where you can buy and sell Bitcoins with cash. Here's a short example of how it would work:
The ATM can also spit out cash if you deposit Bitcoins to it. Here's another short video that from a different ATM.
Who manufactures Bitcoin ATMs
Today there are 3 major companies (and some more minor ones) that manufacture Bitcoin ATMs. The first is Robocoin – they are the oldest Bitcoin ATM manufacturer. Their ATMs are large and look much like a normal ATM.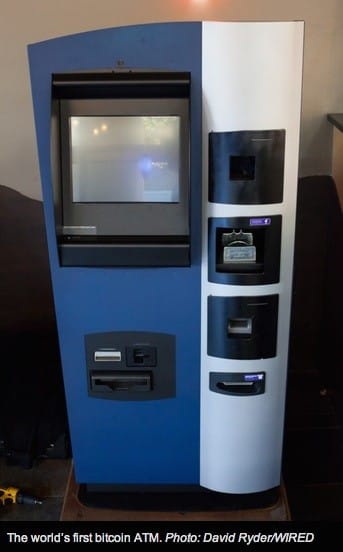 Next up is GenesisCoin which have created the Genesis1 ATM. Their ATM accepts up to 2,200 bills from a variety of international currencies. The Genesis1 software runs over an encrypted private network to ensure all transactional data remains private and secure. The ATM also has an optional fingerprint reader can be combined with 3rd-party AML/KYC platforms to ensure compliance in every jurisdiction.
Here's how their ATM looks: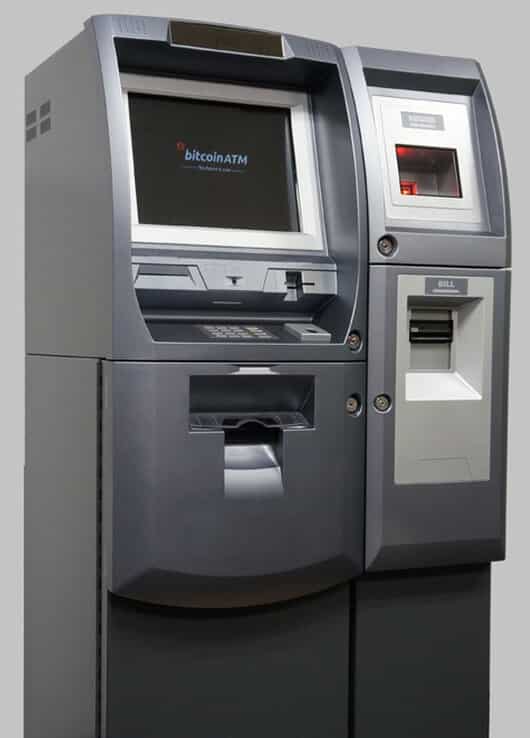 Last but not least we have Lamassu. This is a smaller Bitcoin ATM which weighs only 110 lbs. (45 Kgs). It works similar to the others but it's compact design makes it much more appealing in my opinion.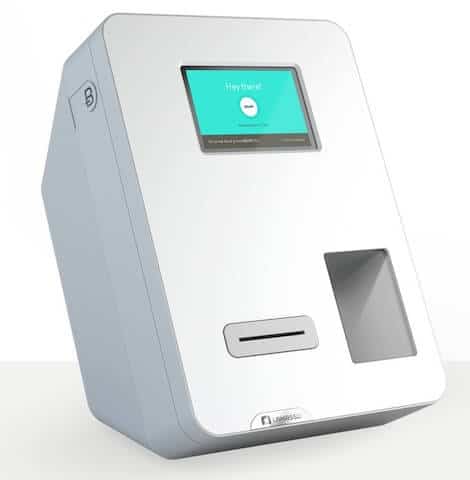 How much does it cost to operate a Bitcoin ATM ?
The price of Bitcoin ATMs varies. Not all of the manufacturers publish the price on their website but after some digging around the web I found the following price tags:
Robocoin Bitcoin ATM – $20,000
Genesis1 Bitcoin ATM – Starting at $14,500
Lamassu Bitcoin ATM – Starting at $4000 (price varies depending on how many units you purchase).
It's important to keep in mind that other than the cost of the actual ATM you will need to keep cash and Bitcoin reserves in order to allow people to withdraw cash and Bitcoins without interrupting service. So as you can see this is a pretty expensive investment.
Bitcoin ATM Locations
Until today there are have been publications about 23423 Bitcoin ATMs around the world. Here is a list of some well known Bitcoin ATMs worldwide:
For a full list of all Bitcoin ATMs worldwide you can take a look at Bitcoin ATM Explorer.
Is getting a Bitcoin ATM worth the investment ?
I can't actually answer that. What I can say is that it seems that getting a Bitcoin ATM looks like the new gold rush. But if we take a look at the number of worldwide Bitcoin users, which is roughly estimated at several hundred thousands, it seems that we still have a long way to go until Bitcoin and Bitcoin ATMs will become mainstream.
If you're in it for the long run then perhaps now would be a good time to start looking into this since the competition is low, but I personally believe it will take more than 2 years to cover up the investment – so sorry…no "get rich instantly" option here…
If you want to learn more about operating a Bitcoin ATM read this post.